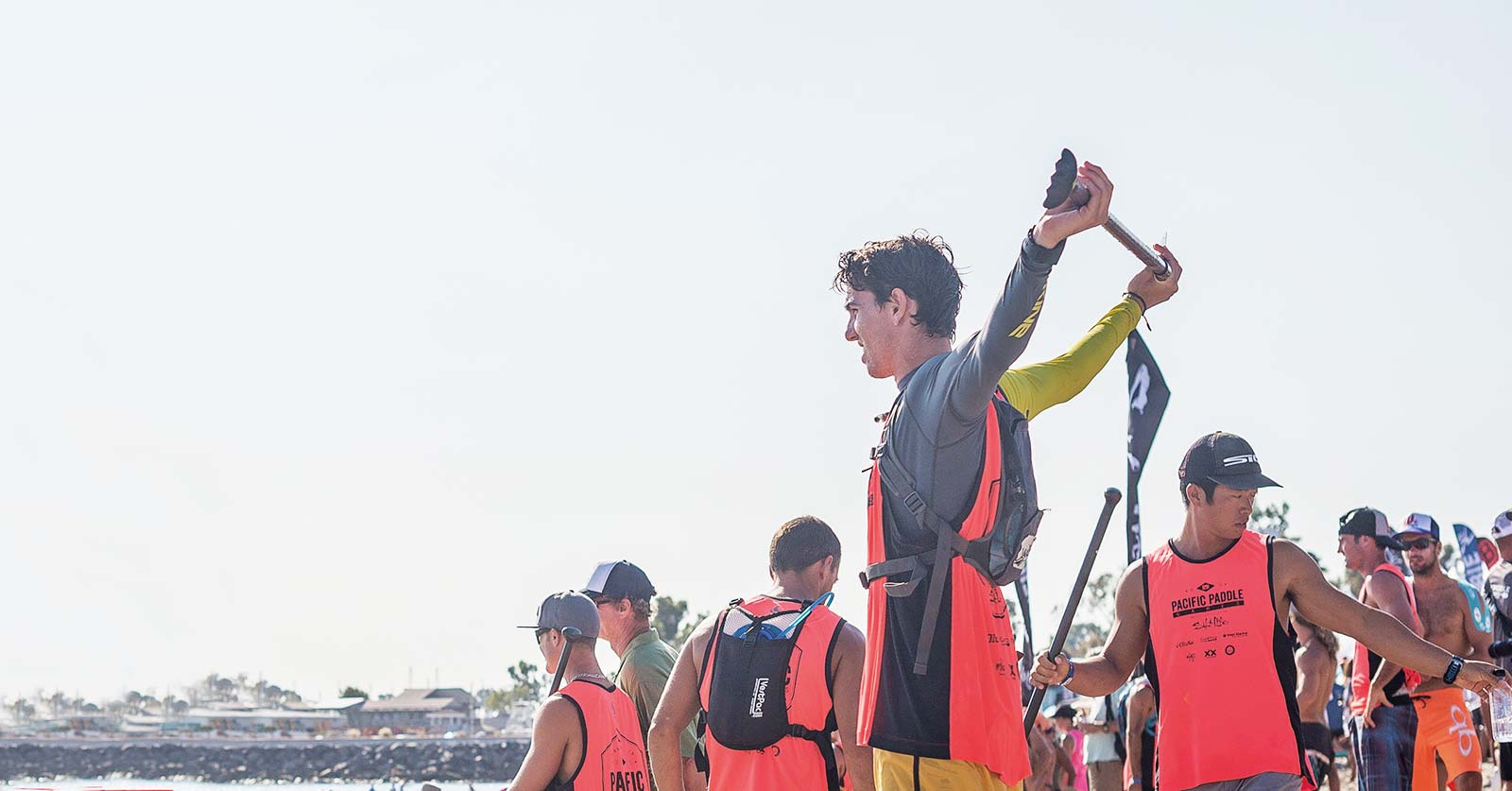 February 9, 2017
by Christopher Parker (@wheresbossman)
SIC Snags Kody Kerbox and Seychelle Hattingh to Bolster Its Global Race Team
Supremely talented young gun Kody Kerbox and endurance champion Seychelle Hattingh have joined SIC for season 2017, with the Hawaiian and Floridian bolstering the team after a string of departures last month.
After several years of competing alongside the world's best, including some big results at events including the Gorge Paddle Challenge, Kody had more or less retired from the elite side of the sport last year to focus on his studies. But this new deal with SIC will see him get back on the race circuit, at least to some extent.
I spoke with Kody the other day and he sounds pretty stoked with the deal. Apparently SIC was more than happy to accommodate his relatively light event schedule this year as he focuses on studying, with the 22-year-old focusing on the big ocean races in his backyard – OluKai and Molokai – with his only outside events being the Gorge and Pacific Paddle Games.
Kody will make his debut for Team SIC at the APP Tour event on Maui next month.
Perhaps the most exciting part of this announcement is that, after spending years in the stock divisions of the grand Hawaiian races, Kody will now be in the big leagues – he plans to race the iconic SIC Bullet at OluKai and M2O (and perhaps M2M as well). Kody was always one of the top stock class finishers, so I'm really excited to watch him go head to head with guys like Connor Baxter, Kai Lenny and Travis Grant.
It'll be great to see this young man back at the races full stop. He's one of the nicest young guys you'll ever meet, and despite not having the same international profile as his fellow Maui boys Zane, Connor and Kai, he's got as much raw talent as anyone and always seems to be grateful for the chance to live and play in the ocean.
It's quite fitting that Kody joins SIC considering the brand was born just up the road from his house on Maui. His long-time former sponsor, Naish, is also based just around the corner from his home, which shows Kody likes to keep things local and loyal.
https://www.instagram.com/p/BQJecgpDDHM/
Meanwhile, Seychelle has risen through the ranks over the past couple of seasons on the back of some excellent long distance results, with her best performances being the back-to-back titles she claimed at the uber-challenging 11 City Tour in Holland along with a victory at the Bilbao stop of the 2016 EuroTour.
Hailing from Florida, Seychelle also set an official world record by paddling 108 miles in 24 hours (though it was broken just this week by fellow Floridian Robert Norman).
Formerly with Team Mistral, Seychelle adds a top 10 athlete to the SIC team after Sonni Honscheid left for Starboard last month. Sonni's former team mates Georges Cronsteadt and Kenny Kaneko also departed in the new year, which dropped Team SIC from the top tier of our Battle of the Brands leaderboard right down to 15th.
But with the addition of Kody and Seychelle, SIC will immediately bounce back up the table; when we update the leaderboard next week the brand will be sitting either 6th or 7th.
Kody and Seychelle join an impressive SIC Global Team lineup that includes fellow world-beaters Lina Augaitis, Caio Vaz, Andrea Moller, Livio Menelau, Jeremy Riggs and former Canadian Olympic sprint canoe athlete Tommy Buday Jr.
https://www.instagram.com/p/BQJPsF0g1XD/