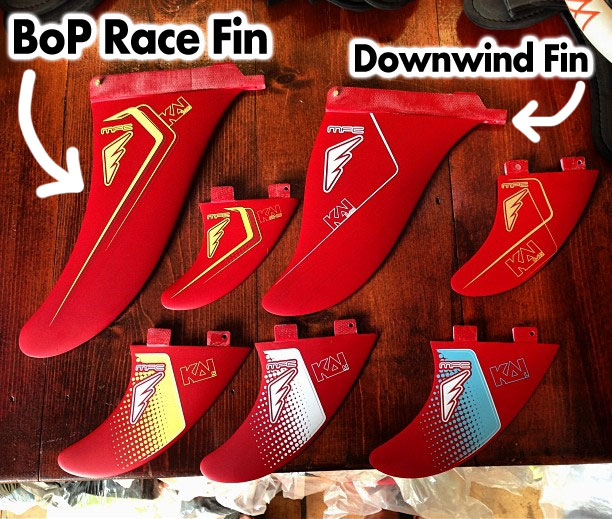 November 24, 2012
by Christopher Parker (@wheresbossman)
Kai Lenny Releases Signature SUP Race Fins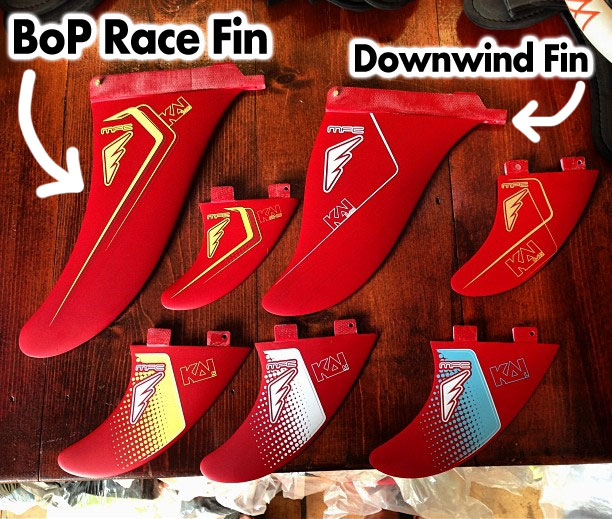 First look at Kai Lenny's new line of Stand Up Paddle fins. The young gun from Maui has teamed up with, who else, Maui Fin Company to launch his signature line of Kai Lenny SUP Fins.
MFC have been making windsurfing fins since the late 80's, though this looks like their first foray into Stand Up Paddling. The Kai Lenny SUP Race Fins range includes the "BOP Race Fin" and "Downwind Race Fin" models (they're the two big ones in the pic above, the rest are SUP surfing fins).
Though is it just me or has Kai listed them the wrong way round? The downwind fin looks more like a BOP fin and vice versa. Good luck on the rocks at low-tide-Doheny with that tall thing hanging off your board…
Either way, in his usual, enthusiastic style Kai had this to say about the fins (via Instagram):
"So stoked on the new @mauifincompany Signature Kai line up!! Worked on these fins for a year and got them dialed! From left to right: BOP sup race fin, Back Quad fins, Downwind Race, Center thruster fin (comes in different systems) Small, Medium, Large side fins"
There's endless debate how much of a difference fins make for stand up paddle racing. Some will say that slight changes make a big difference, others will argue any old fin will have you paddling the exact same speed. I'd say it's somewhere in between; a SUP race fin probably won't make you go much faster by itself, but if it helps you with your stability or your straight-line tracking, then the fin could indirectly have a big impact on your performance.
More info on the Kai Lenny SUP race fins coming soon @ mauifin.com.