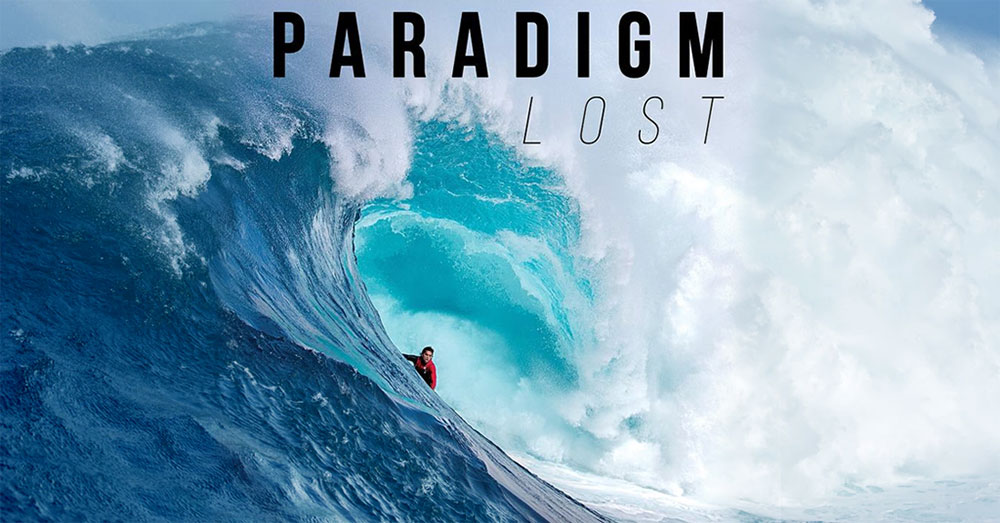 October 4, 2017
by Christopher Parker (@wheresbossman)
Kai Lenny's New Surf Film "Paradigm Lost" Is Streaming FREE on Red Bull TV (…This Week Only)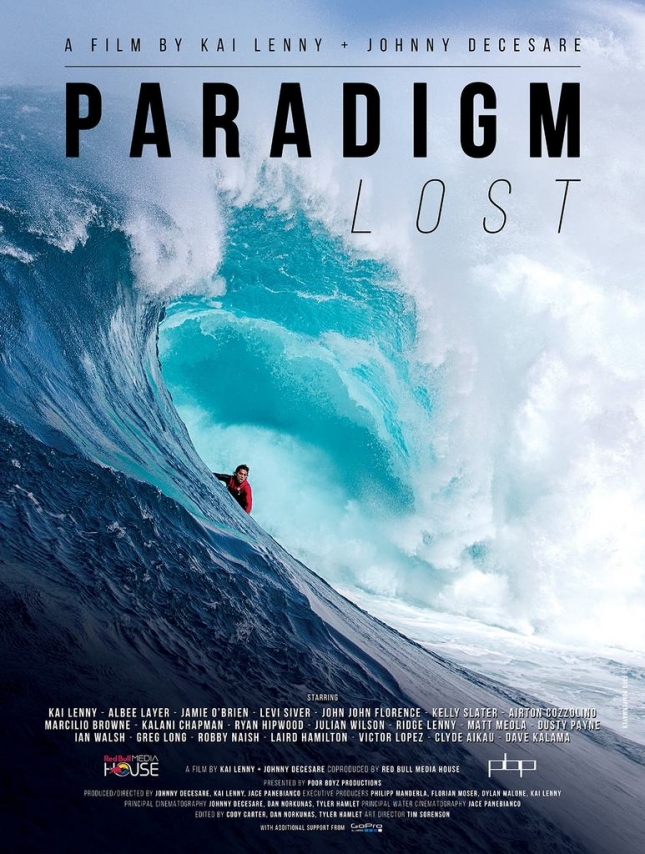 Kai Lenny's brand new blockbuster surf film Paradigm Lost, which charts the superstar's success in an array of ocean sports, is streaming free on Red Bull TV all this week.
Paradigm Lost is much more than a surf movie. As the name suggests, this is a billboard for a new generation of ocean athletes that are breaking the mould of what "surfing" actually means. That point is highlighted in the film by Kai's mind-blowing exploits across more than half a dozen sports – SUP surfing, SUP racing, windsurfing, kite surfing, foilboarding, big wave and shortboard surfing – alongside the similarly-impressive performances of his friends, family and contemporaries.
The movie only just came out – its world premiere was less than two weeks ago – but from now until Sunday, Red Bull is streaming the full length feature for free over on RedBull.tv (after which you'll have to buy it).
UPDATE: Free streaming is over. You can buy/download it on iTunes or get a hard copy on the official site.
I just watched it and walked away pretty damn impressed. The combination of creative cinematography and cutting-edge performances make it straight up entertaining. But there's a deeper and rather interesting message that makes the film worthwhile, one about how surfing has evolved from a singular sport into a byword for playing in the ocean no matter what craft you're riding.
I would have liked to see more on the SUP racing side, especially the rivalries and duels Kai has had with guys like Connor Baxter and Travis Grant. The movie seems to rush through that part of Kai's career, but then again it's hard to make stand up paddle racing look as exciting as 30ft Jaws, so it's understandable.
Perhaps the best way to summarise the film is this: I've never seen a windsurfing or kitesurfing movie before this, but I suddenly found myself just as enthralled by Kai, Levi Siver and Airton Cozzolino's exploits in the air on Maui as I was by seeing John John and Jamie O'Brien surfing on the North Shore of Oahu in the following section.
And that's the point of the whole movie (and its name): to break down the existing paradigms and open people's eyes about what surfing and ocean culture means, while at the same time highlighting the fact that Kai Lenny is a world class freak of an athlete that thoroughly deserves his superstar status and endorsements.
Just in case you need any added motivation to watch (did I mention it was free?), here's the Paradigm Lost movie trailer in 4K:


Head over to Red Bull TV to watch the full length film, and hit the official site to pre-order on BluRay.