January 27, 2014
by Christopher Parker (@wheresbossman)
Kai Lenny Signs With Hurley (And Nike)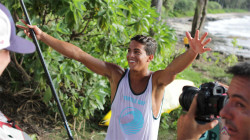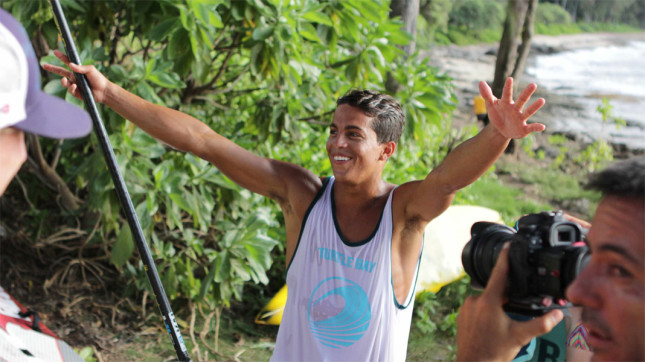 Kai Lenny has just signed with surf brand Hurley (and, by extension, its parent company Nike) to continue his rise up the ranks of ocean stardom and solidify himself as one of the highest profile paddlers on the planet.
The Maui superstar, known for mastering at least half a dozen ocean pursuits (seriously, is there anything this kid *can't* do?), announced the deal on his Facebook page on the weekend, in between catching ridiculously oversized waves out at Mavericks.
Kai, the two-time defending Stand Up World Series titleholder (and therefore the de facto SUP Racing World Champion) and reigning Battle of the Paddle king, has been one of the dominant names on the racing circuit the past 18 months. Two or three years ago he was just a SUP surfer who went in a race here or there for fun, but then all of a sudden the young gun got hooked on racing and decided he wanted to be the best in the world at that as well. Didn't take long.
While we could argue endlessly about who the best SUP racer in the world is right now, it's pretty obvious that Kai is a rare, phenomenal talent that deserves all the success coming his way. Anyone that saw him paddle away from Connor, Danny and most of the world's other top paddlers at the BOP last year will know what I mean.
So congratulations to Kai for adding one of the richest surf brands to his deals with Red Bull and Naish, cementing his position as the highest-paid and highest-profile paddlers in the world.
The kid is also clearly excited about the deal, having used 26 exclamation points in his brief interview on the Hurley blog 😉