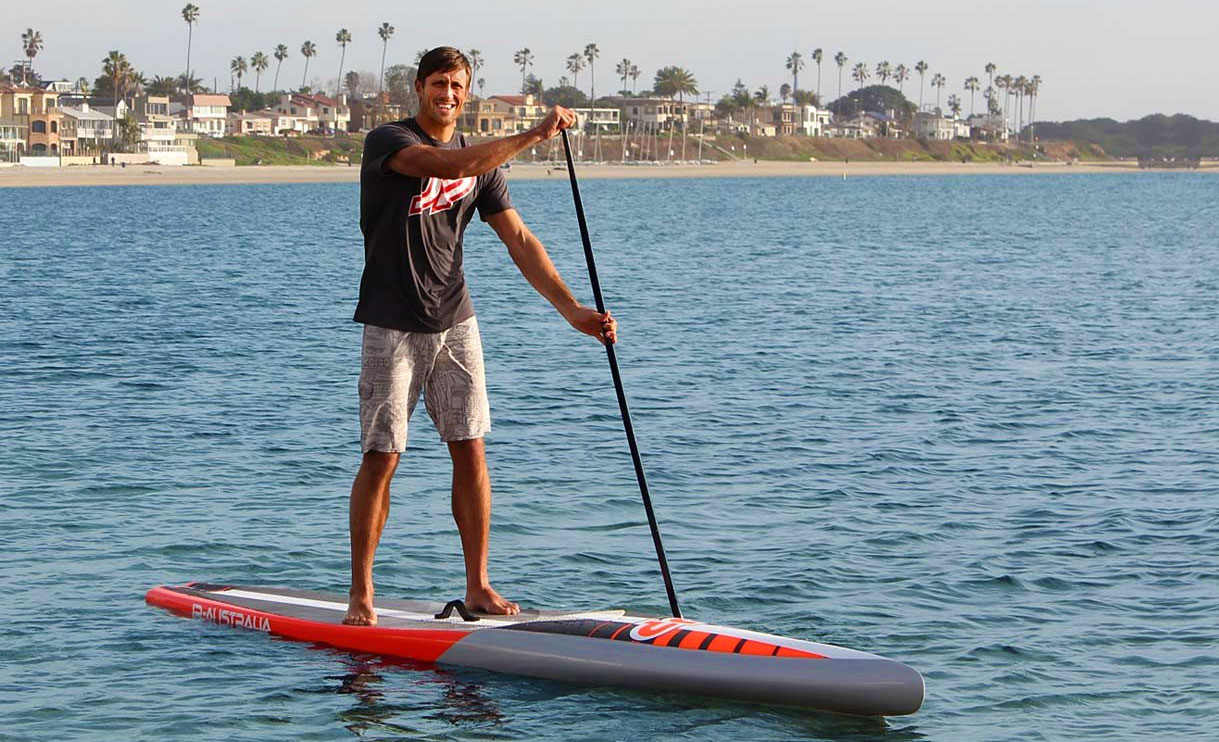 January 20, 2016
by Christopher Parker (@wheresbossman)
'JP Australia' Signs Chase Kosterlitz as the Brand Looks to Cement an International Team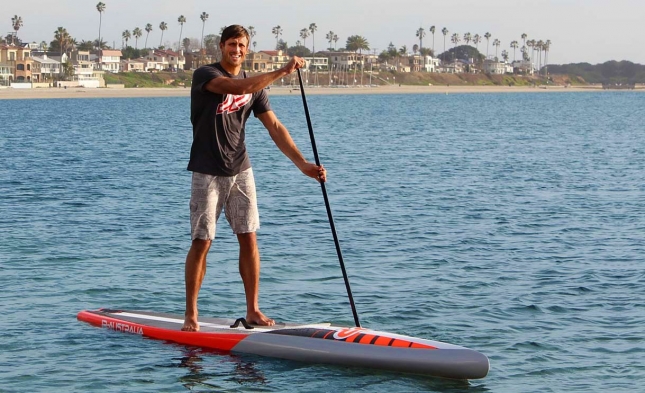 Distance race master and SUPAA founder Chase Kosterlitz has just signed with JP Australia, as the orange & grey brand looks to cement a solid international race team.
Long known as the fastest paddler on the East Coast (though he's since moved to San Diego), Chase has made a name for himself in some of the toughest long distance races in the world, including the Carolina Cup, Lost Mills and the original BOP Distance Race.
Although he skipped a couple of the big events last year (the birth of your first child tends to take up a bit of your time), Chase will be back in race mode this year. He'll definitely be looking to get back on the podium at the first 'major' of the season, the Carolina Cup in April, where he scored 3x straight top four finishes from 2012-2014 (including runner-up to Danny Ching in '12). Chase will debut his new orange & grey 14 footer this weekend at the big Hanohano race in San Diego's Mission Bay.
JP Australia is one of the newer race teams on the international scene, however they already boast an impressive lineup. The brand is home to one of Australia's top prospects, James Casey, along with Euro dark horse Peter Bartl, while Brazil's international hero, Vinnicius Martins, signed on last year. (James, Pete and Vinni have actually been in the Canaries this week testing the new JP designs.)
As an added bonus, Chase's addition to the team boosts JP's ranking on the Battle of the Brands leaderboard. They instantly jump +2 spots up to 13th, symbolically leap-frogging Chase's former team, BIC, in the process. With a few good results, JP could now easily move inside the top 10.
'JP' is named after windsurfing legend Jason Polakow, who hails from Australia, though ironically the brand is headquartered in Austria. Confusing terminology aside, it's great to see a new brand rise up. Only a few years ago it seemed like there were just half a dozen race teams, but now we've got almost three dozen brands supporting international athletes.
Good luck on the new adventure, Chase.