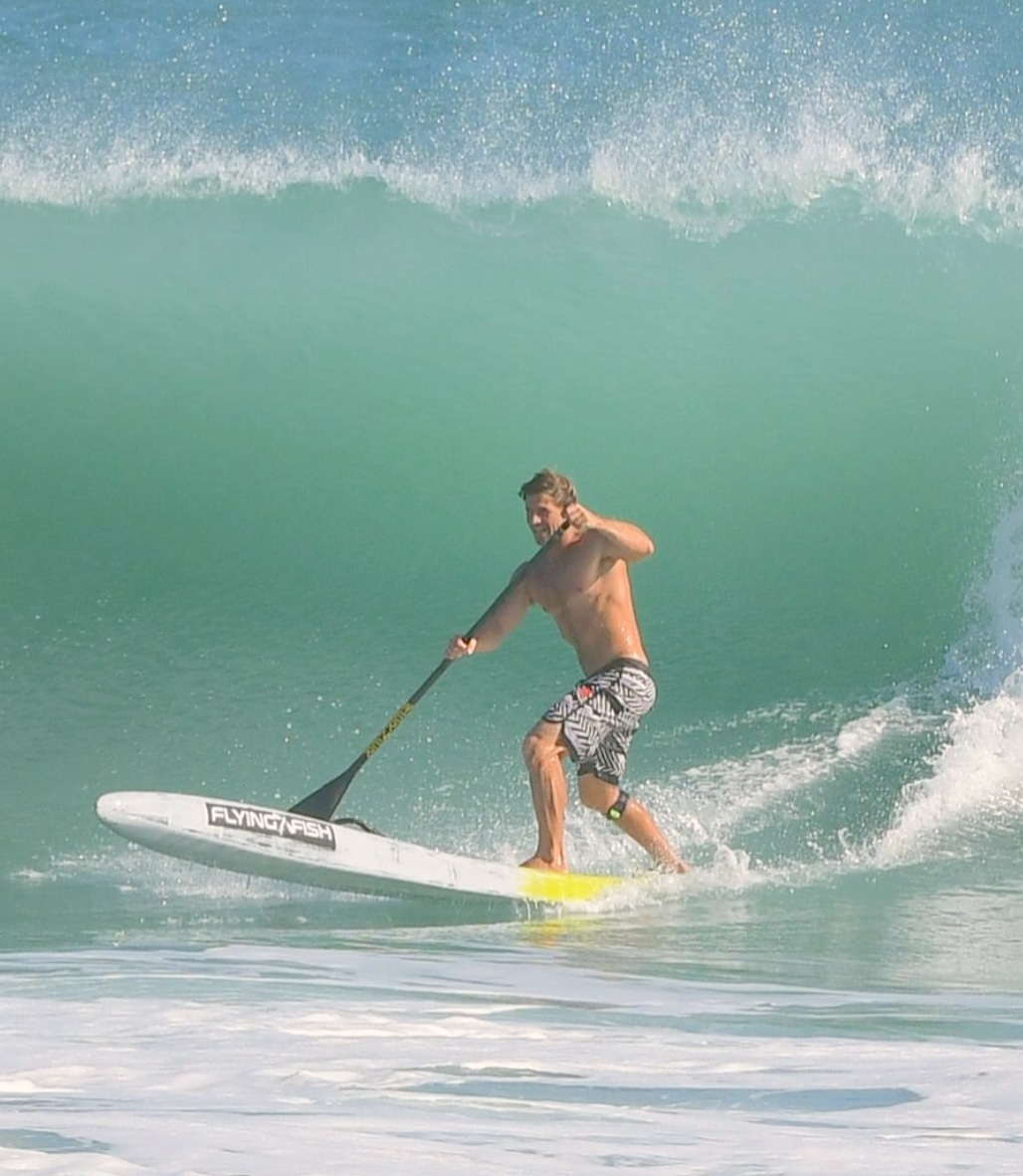 December 10, 2019
by Christopher Parker (@wheresbossman)
One of the most underrated paddlers in the world, Josh Riccio, joins team Flying Fish
One of the most underrated paddlers in the world, Josh Riccio, has joined Team Flying Fish for season 2020 and beyond.
The Florida native, who spent much of his early paddling career honing his skills in Hawaii, announced the move on Insta last week.
The Florida-based board brand "Flying Fish" has gained a cult following over the past few years — the crew behind it have a distinctly grassroots-driven philosophy that shines through in both their hand-shaped boards and their hand-picked team of ambassadors.
In many ways, Flying Fish embodies the trend of going "back to our roots" that I feel is steadily building in the SUP community.
Riccio has always been one of the most respected paddle athletes and usually one of the most underrated as well. Humble, hard-working and supremely talented, he won the stock class at Molokai-2-Oahu yet again this year. But even more impressive was the fact he very nearly won line honours at Molokai, finishing just minutes behind powerhouse duo James Casey and Michael Booth despite ceding four foot of board length.
Previously a team rider for Rogue and F-One, Riccio joins the likes of Eri Tenorio, Kim Barnes, Maddie Miller, Steve Miller and Tim Warner to create something of an East Coast powerhouse in the Flying Fish stable.
I'm looking forward to watching this team's progress in season 2020.
Follow @joshriccio and @flying_fish_board_co on Insta for more.