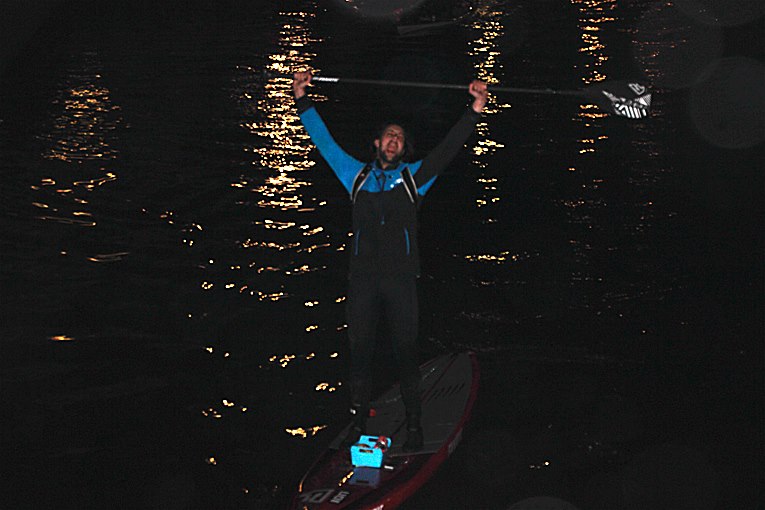 January 6, 2013
by Christopher Parker (@wheresbossman)
37 Hours: Dutchman Paddles The 220km "SUP 11 City Tour" Race Course Non-Stop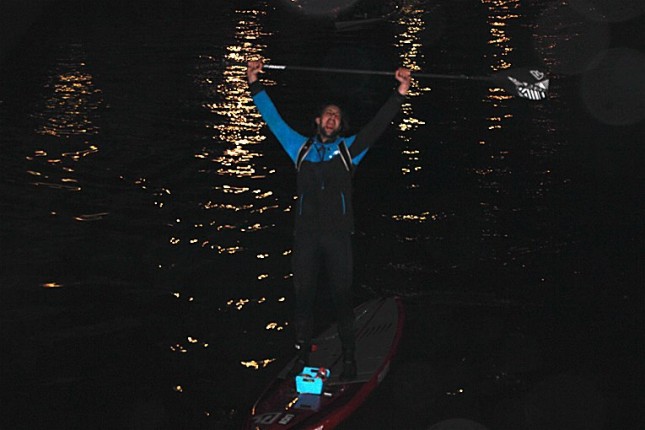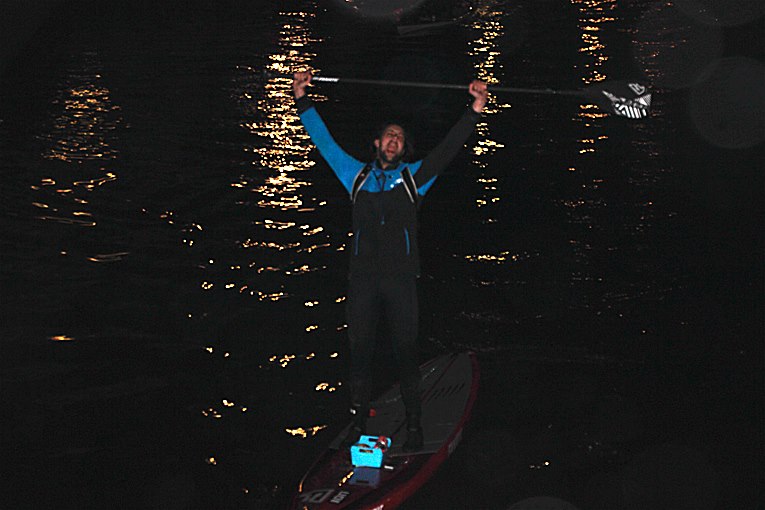 If you think your winter SUP training is getting a little slack, get ready to feel really lazy: Dutchman Jasper van Overbeek has just completed the entire SUP 11 City Tour course non-stop, paddling 37 hours straight to cover the 220kms.
While this wasn't a race, Jasper was paddling the same route used for the infamous SUP 11 City Tour, which is the gruelling, five-day-long, Tour de France-style SUP race held each September in the Netherlands.
Jasper completed the 220k's in 37 hours. By comparison, the winner of the past three SUP 11 City Tours, Bart de Zwart, usually finishes in around 24 hours, though Bart and the other regular competitors never have to paddle more than 50km per day (slackers) and they also get plenty of sleep in between each leg of the race. Jasper went non-stop from start to finish. He also completed the course in the middle of winter, in the freezing cold, and often in pitch darkness. Amazing.
So hats off to Jasper for a might fine effort, and we look forward to seeing the 5th annual SUP 11 City Tour from the 4th-8th September 2013.
More pics from Jasper van Overbeek's 11 SUP City Tour adventure on the official Facebook page.