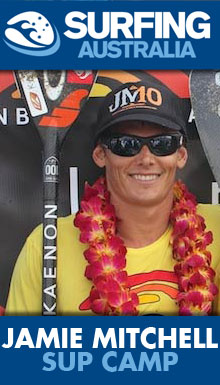 December 24, 2011
by Christopher Parker (@wheresbossman)
Jamie Mitchell to host high performance coaching camp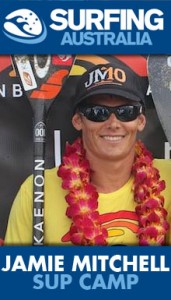 10x paddleboard world champ and one of the fastest stand up paddlers in the world today, Jamie Mitchell will be hosting a training and coaching camp in Australia next year.
The Surfing Australia Jamie Mitchell SUP Camp will be held 24th-25th (10th-11th) March, 2011 at the Hurley Surfing Australia High Performance Centre at Casuarina Beach in northern New South Wales.
The two day camp will focus on both SUP surfing and racing technique, though by the sounds of it JM will be focusing more on the racing side of things;
"With my experience hopefully I'll be able to help with technique, race tactics for short and long distance and the mental side of things and also with surfing aspects. I'm sure I'll learn a few things from everyone as well.
"Plus I'll bring in a couple of guys who are known for their SUP surfing so it'll be good to have a bunch of people with different ideas to bounce around."
The camp costs $275 and you can get more info about registering on the Surfing Australia site.
Jamie Mitchell has shown he's probably the best ocean paddler in the world, and definitely one of the elite stand up paddle racers. So I'm sure he'll be able to pass on plenty of knowledge about technique and race strategies.
It's also pretty cool to see Surfing Australia taking SUP racing so seriously. News of this Jamie Mitchell Stand Up Paddle Camp comes just a few days after the announcement of their 2012 Surfing Australia SUP racing series.