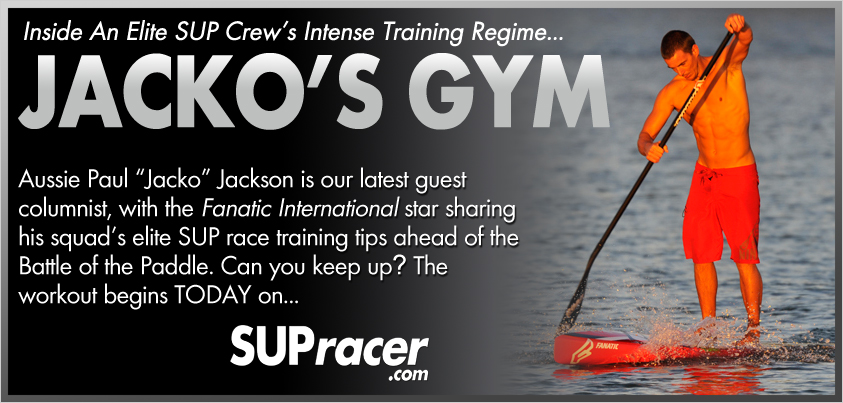 August 9, 2012
by Paul Jackson
Jacko's Gym, Day Four: Time To Find Out What Kinda SUP Racing Shape You're Really In!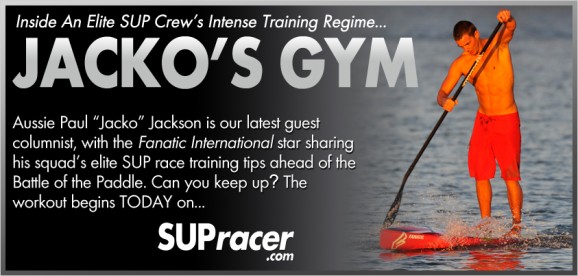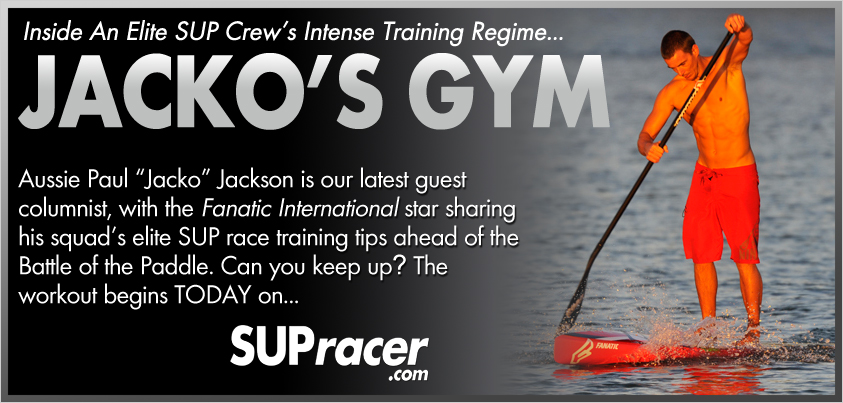 Boss Man's note: Paul Jackson is sharing his intense SUP race training regime with us all this week, as he and his squad prepare for next month's Battle of the Paddle.  This is Day 4, so be sure to check out Jacko's Gym, Day 1, Day 2 and Day 3 if you missed 'em.
*****
Day 4 (morning session)
Our session this morning was really straight forward but REALLY tough. It was pretty much an hour of sprint paddling… Here's how it went:
1 km warm-up paddle
10x five-minute efforts at race pace, with 60 seconds rest in between each set
1km warm-down paddle
So there you go: very easy to explain but not so easy to actually do it! It's so draining. See how you go – if you can hold your form and speed by the time you get to the 9th and 10th sets, you're gonna be hard to beat in your next SUP race!
Here's how this all looked on the GPS (click to zoom in…)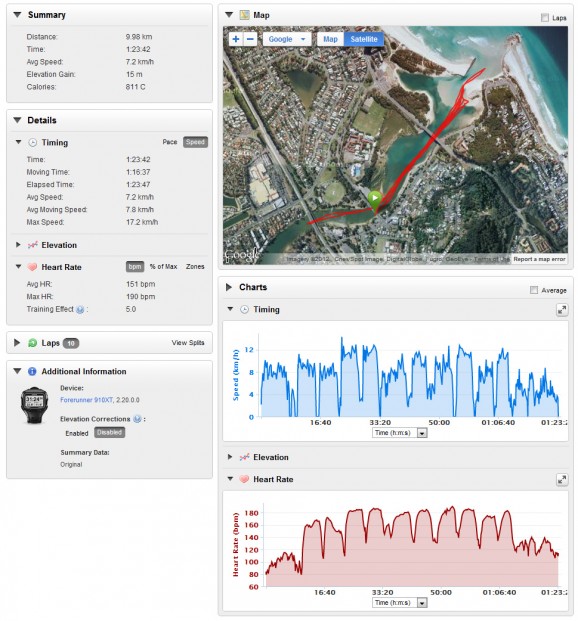 *****
Day 4 (afternoon session)
Rest time!
We've got nothing on this afternoon – gotta make sure we give ourselves enough time to recover. Don't get too comfy though, tomorrow's a tough one… cya then!
– Jacko