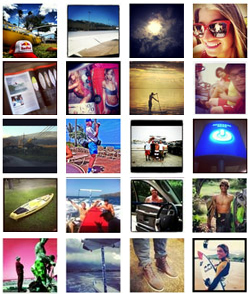 April 11, 2012
by Christopher Parker (@wheresbossman)
Introducing "SUPstagram"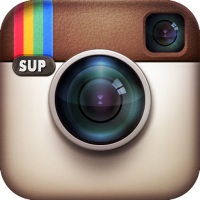 What do pro Stand Up Paddlers get up to when they're not racing?
Find out with SUPstagram, our new billion dollar feature here on SUPracer.com.
We've rounded up all the SUP racers that are on Instagram and put them in the one place, so you can stalk follow your favourite paddlers no matter where you are.
Click here to check it out.

SUP-stagram is currently following:
Anne-Marie Reichman
Brian Szymanski
Candice Appleby
Chase Kosterlitz
Chuck Patterson
Connor Baxter
Dave Boehne
Gillian Gibree
Jamie Mitchell
Jay Wild
Jenny Kalmbach
Kai Lenny
Karen Wrenn
Kelly Margetts
Mariko Strickland
Matt Becker
Morgan Hoesterey
Rob Rojas
Slater Trout
Talia Gangini
Thomas Maximus
Zane Schweitzer
Now I'll just sit back and wait for my own billion dollar offer from Facebook.