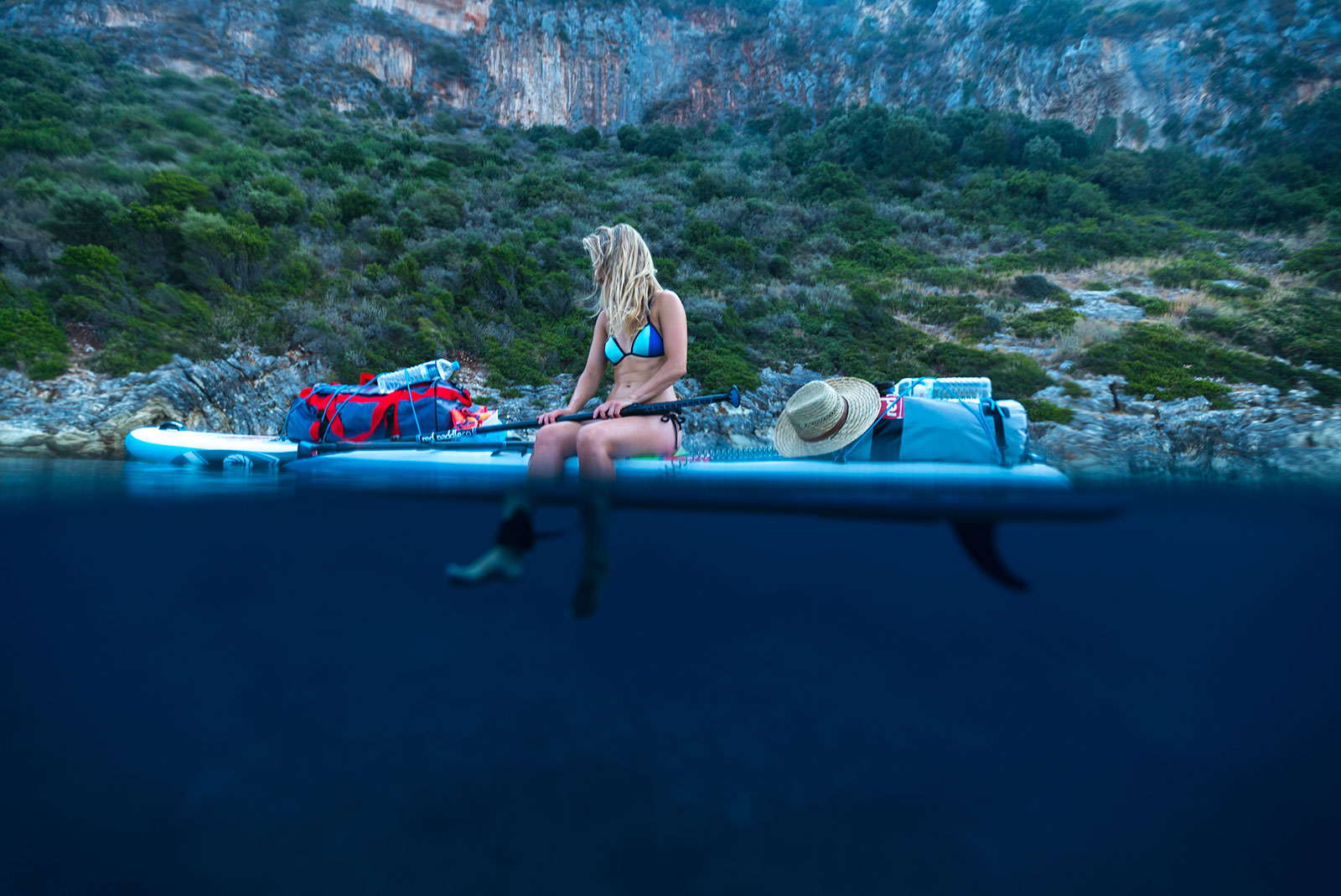 December 20, 2016
by Christopher Parker (@wheresbossman)
This Story (and Video) Will Make You Want to Buy an Inflatable and Go on a Paddling Adventure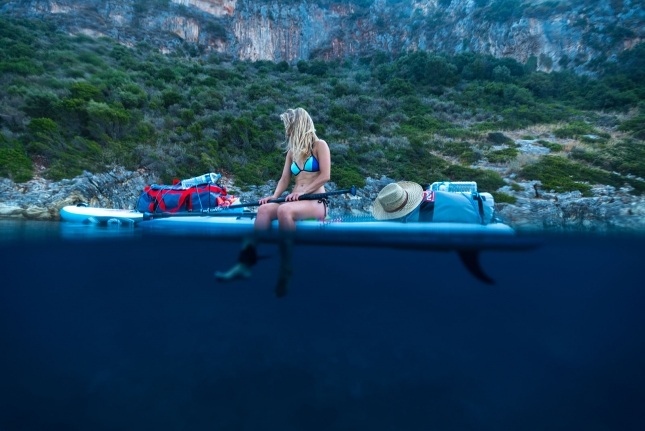 [notdevice]
"It was the most incredible sense of freedom we have both ever felt, and I would recommend anyone that enjoys being on the ocean to try an adventure of their own."
[/notdevice][device]
"It was the most incredible sense of freedom we have both ever felt, and I would recommend anyone that enjoys being on the ocean to try an adventure of their own."
[/device]
Have you ever wanted to grab your paddleboard and just escape? Spontaneously disappear off the grid and explore beautiful destinations from the water? Somewhere in the Greek Islands, perhaps?
Well that's exactly what Jay Haysey and Bethany Mercer from the creative studio GlobalShots did recently, and in case the winter blues are getting you down, they documented the whole thing to give you some new year's inspiration.
When the British couple took off on an "escapist" adventure through the Ionian Islands (part of the Greek Islands), they took everything they needed on their boards and explored some of the most spectacular scenery in Europe from the unique perspective of the ocean.
Conditions were perfectly flat and glassy for most of the trip, which allowed the couple to explore remote, hidden corners of the islands that would be virtually impossible to access from land.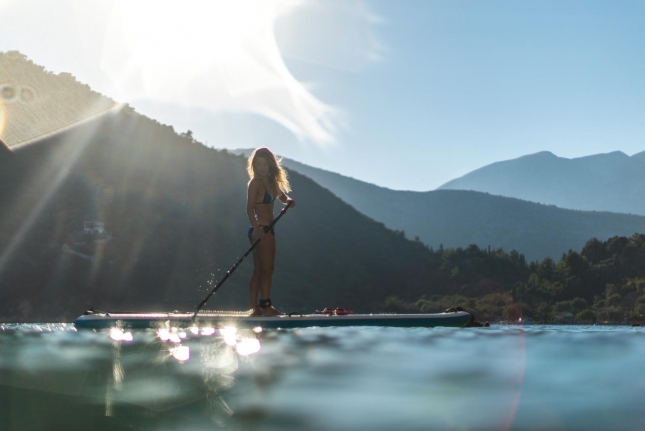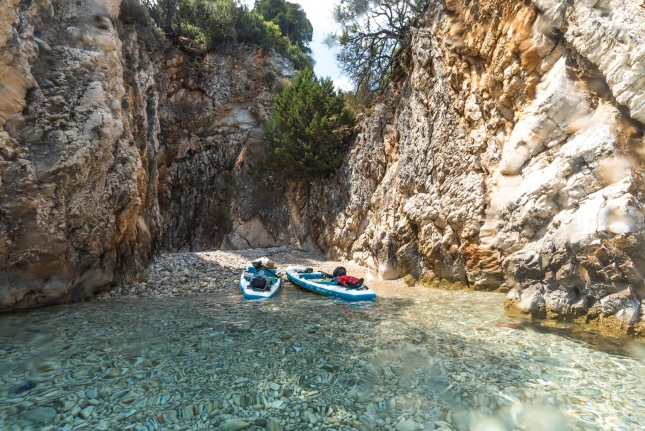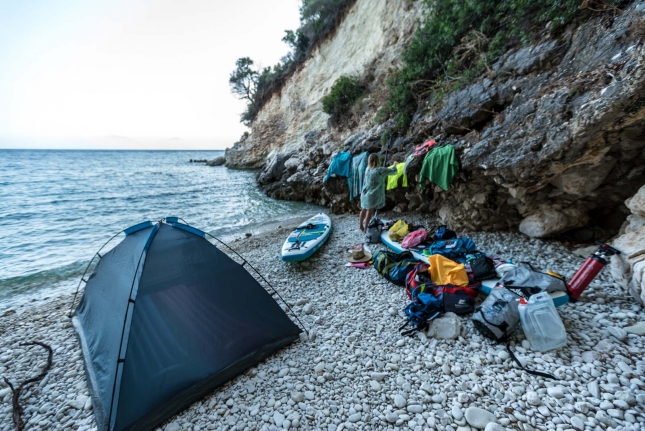 The adventure lasted two weeks, with Jay and Beth hopping between the islands of Ithaca, Meganisi and Lefkada.
The couple were able to stop wherever they wanted and often setup camp right on the shore of secluded beaches and coves, lighting campfires and sleeping in a tent as the waves gently lapped the sand and stones just metres from their feet.
All of their supplies were strapped to their Red Paddle Co inflatables (or "floating homes" as they called them), which served as trusty vehicles to transport them on their incredible voyage through crystal clear waters and along spectacular coastline.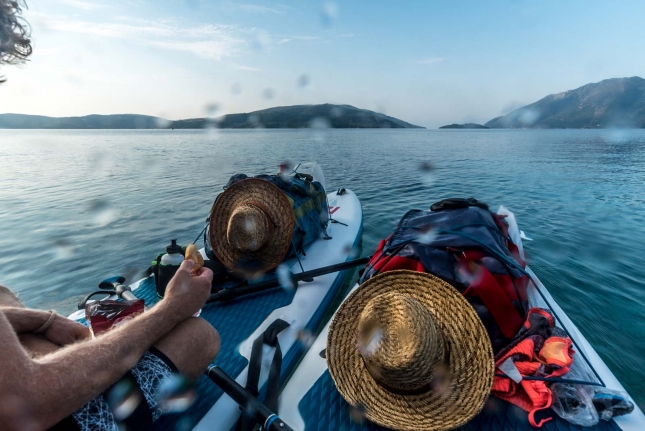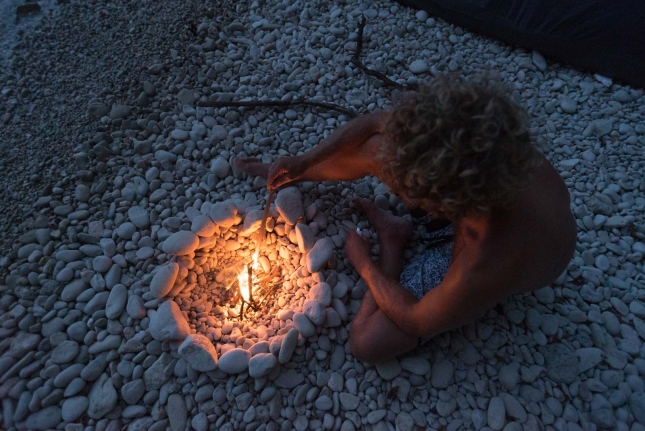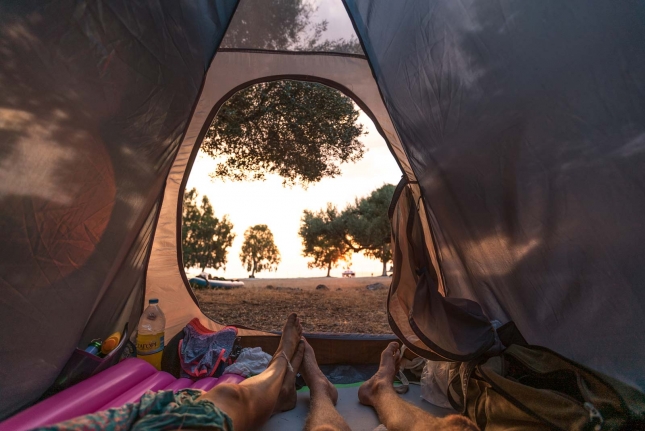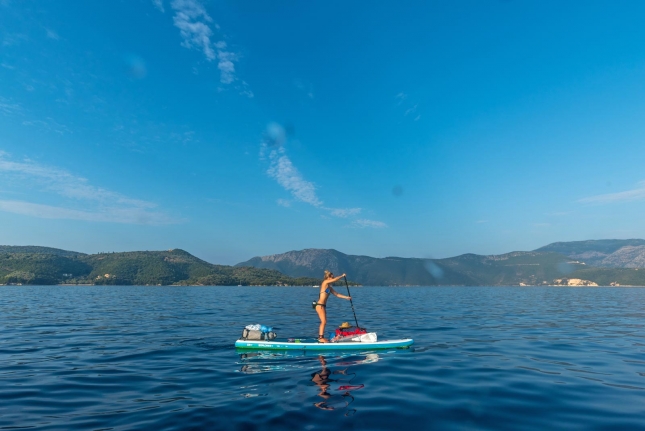 If you want to know more about the adventure, there's a great Q&A with Jay and Beth over on the Red blog, where they explain more about the trip and what they'd change if/when they do it again (pack less clothes for starters).
They summed up the nature of the adventure when asked Who would you recommend this trip to? — "Anyone that loves the sea, loves a spontaneous adventure and can't handle holidays which involve lying by the pool all day getting twitchy!"
As for the best memory: "It's hard to select one best memory! I think seeing sunrise and sunset everyday makes you feel awesome. The overall sense of freedom and spontaneity was insane. You can't beat being outside in the fresh air and swimming in the sea everyday for two weeks!"
Read the full Q&A for more
Now if these words and photos (plus the video below) don't inspire you to get out and explore your world, I'm not sure what will. This is the kind of thing that reminds us why paddleboarding is so much fun.
I was thinking of doing a few SUP adventure trips of my own sometime in 2017, but reading Jay and Beth's story has fired me up and fast-tracked my plans.
And finally, in case the beautiful photos aren't enough, here's the 60-second edit of the trip that'll leave your senses tingling.