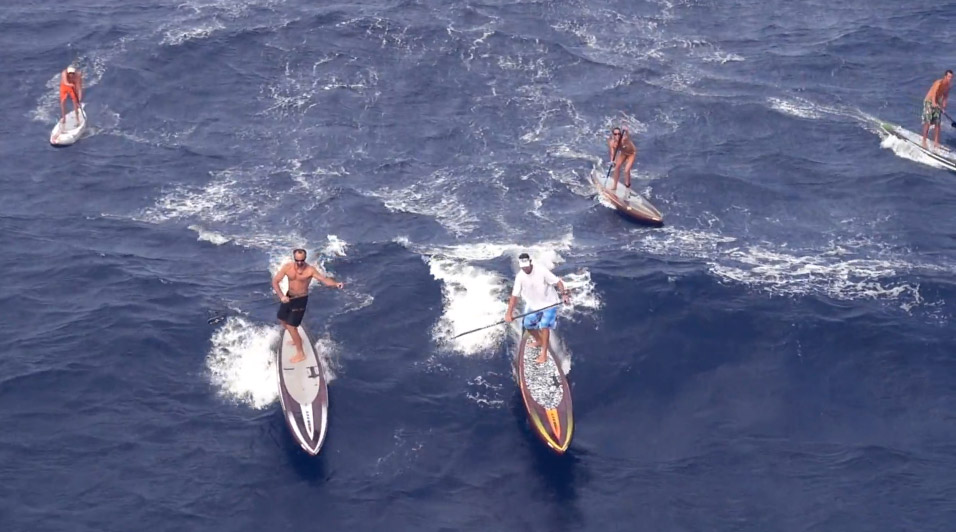 December 21, 2012
by Christopher Parker (@wheresbossman)
How To Be A Better Downwind Paddler (Hint: Stop Paddling Uphill)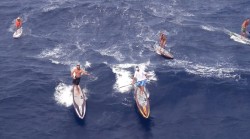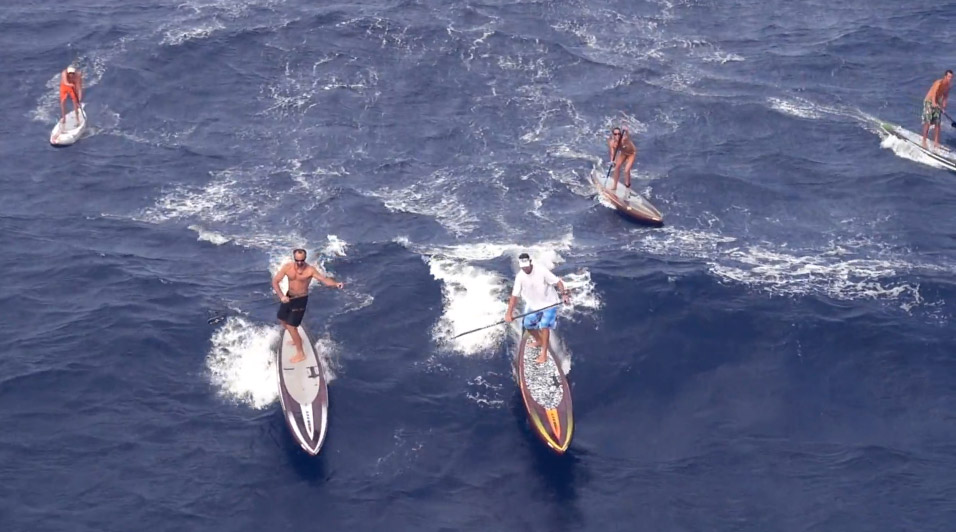 There's a great post by the guys at Kamanu Composites that tells you how to become a faster downwind paddler. It's written from an OC-1 paddler's perspective, but if you replace the word "canoe" with "SUP" then it's pretty much the same message for stand up paddlers.
Kamanu is the outrigger canoe brand used by the likes of Danny Ching and Travis Grant. They've been pushing the boundaries of canoe design in recent years and whenever they've got something to say, whether it's about design, technique or racing in general, it's definitely worth listening to.
A couple of interesting nuggets:
"If you watch a video of a top OC-1 paddler, the nose of their canoe is facing downhill up to 95% of the time. Now look at all the rest of us; our nose is facing downhill less than half of that. So, what this says is that the winners are essentially paddling downhill while the rest of us are just paddling down a bumpy road, or, even worse, paddling uphill"
"While the winner of any given race should have the fastest average speed, I can almost guarantee that they don't have the fastest top speed."
Go check out the full post on Kamanu's site for more insights.
Source: Kamanu Composites via WindSurf'nSnow