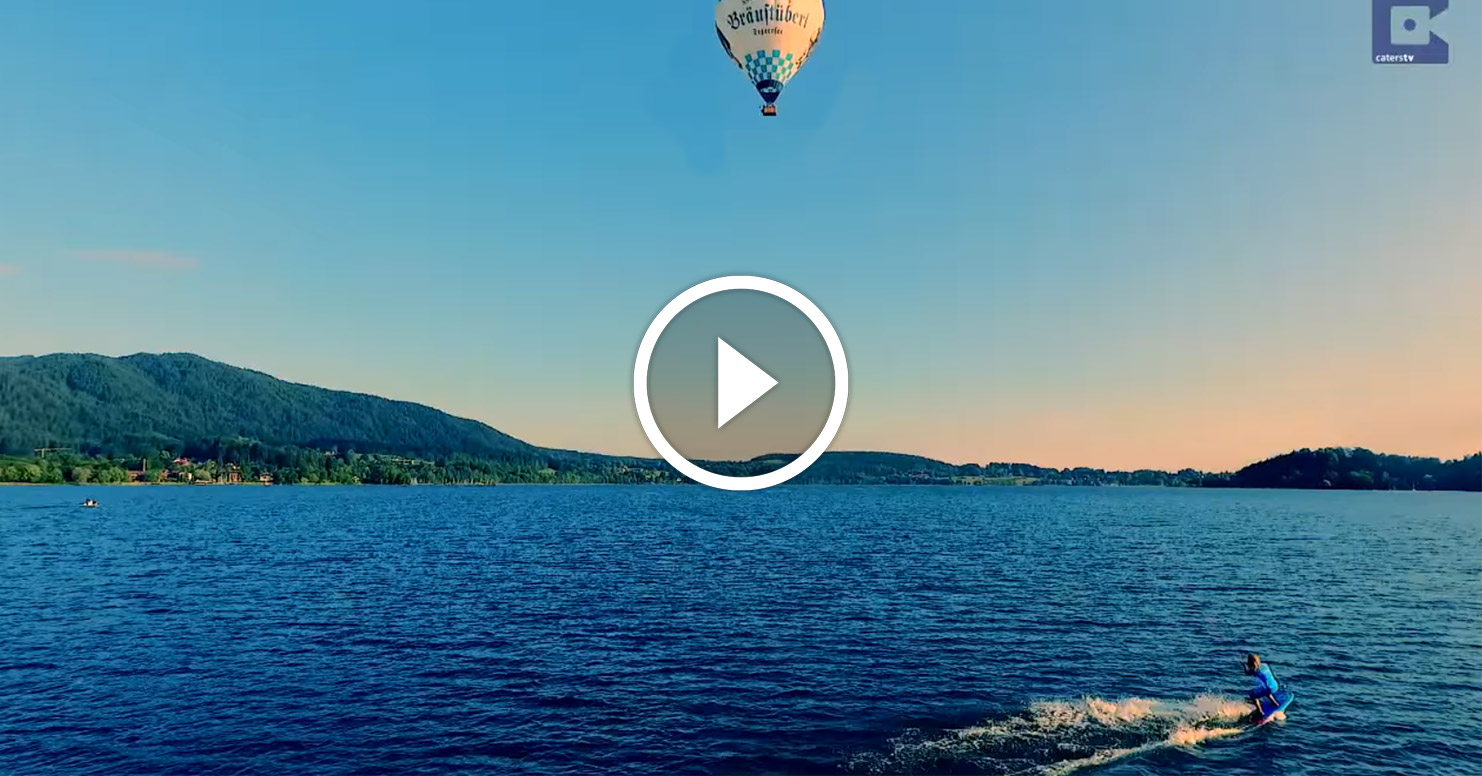 August 7, 2016
by Christopher Parker (@wheresbossman)
WATCH: Hot Air Balloon Surfing (Yes, Apparently That's a Thing Now…)
This has gotta be one of the craziest, most ridiculous and most awesome things I've seen in a while: Hot air balloon surfing.
Starboard Germany's Carsten Kurmis is the guy having all the fun in this clip, swapping out his paddle for the power of a hot air balloon that tows him across this lake in Bavaria.
While the clip is only a minute and a half, the ride actually lasted for almost 20 minutes, with the balloon hovering about 150 metres above the water and Carsten reaching speeds of around 30km/h (18mph).
Did Starboard Germany just invent a new sport..?