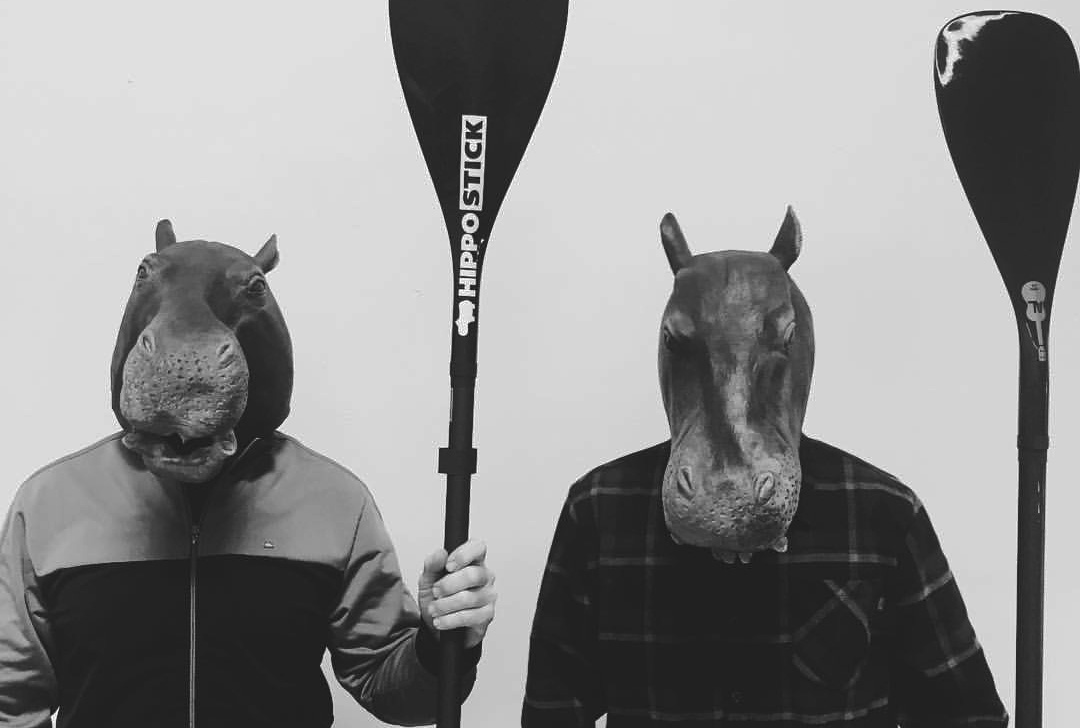 January 8, 2016
by Christopher Parker (@wheresbossman)
Dave Boehne Joins Danny Ching to Put the 'Hip' in HippoStick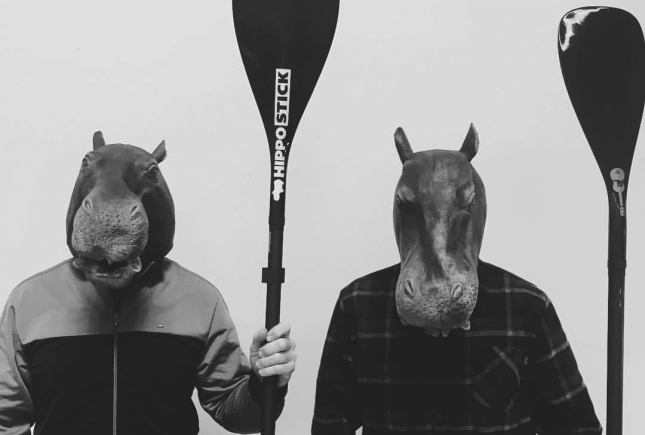 One of stand up paddling's most colourful and entertaining characters, Dave Boehne, has joined Danny Ching's team at HippoStick Paddles.
Boehne will pair Ching's carbon creations with his own craft – the Infinity SUP boards he's become famous for shaping – and forge a partnership between two of SoCal's (and the world's) best 'boutique' brands.
Boehne has actually been on the HippoStick train for a while – a brilliantly bizarre photo of hippo-wearing paddlers surfaced in November – but now it's official.
In true Boehne fashion, he helped announce the partnership by rapping his love for the Hippo Stick while wearing a hippo mask. Watch the magic below (Jay-Z ain't got nothin on Blurr).
Keep up the whackiness Blurr, that's why we love you.