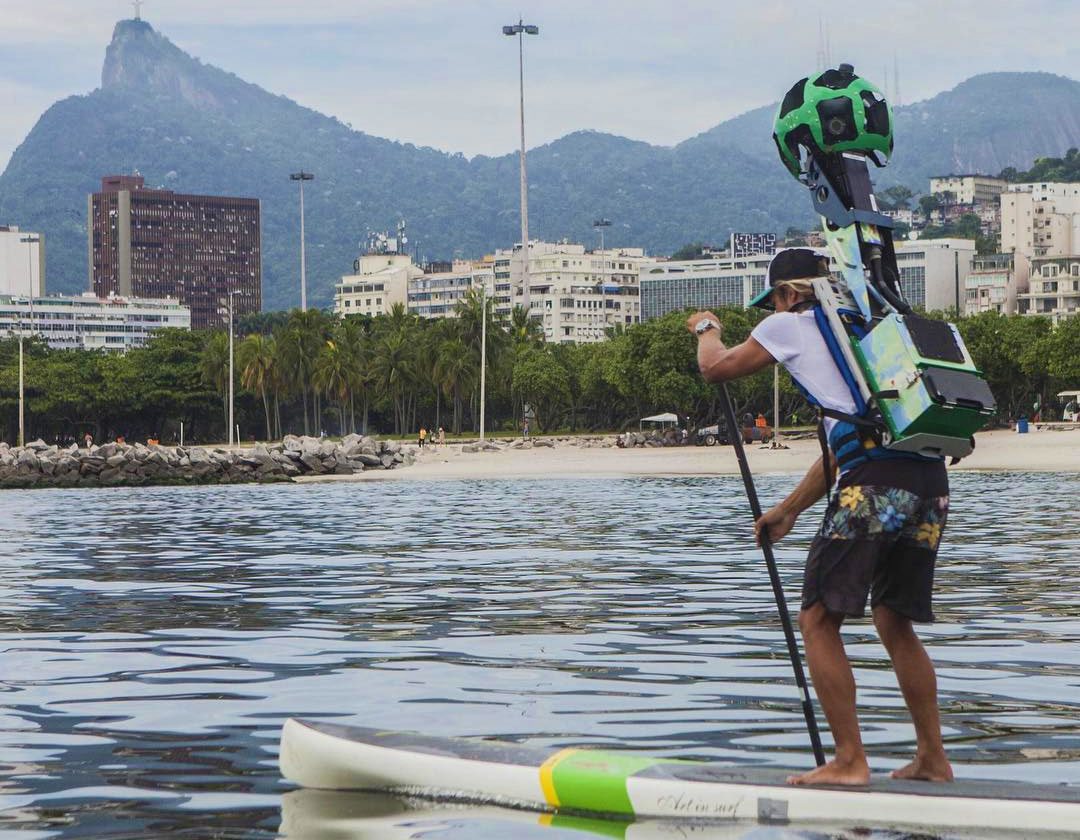 January 26, 2016
by Christopher Parker (@wheresbossman)
Google Street View Goes Paddling
https://www.instagram.com/p/BBBYSBbnKGK/
In a world first, Google has used a stand up paddler to help bring its Street View imagery to new corners of the world. Brazilian world champ Caio Vaz took part in the special project this week, paddling around Gunabara Bay to help Google in their quest to map out all of the Olympic venues ahead of the 2016 Games in Rio.
Google has been getting more and more ambitious with its Street View project in recent years, employing these portable mapping backpacks everywhere from Stone Henge to the inside of an A380. However this is definitely the first time a SUP has been used for the project.
These special backpacks, known as the Trekker, weigh just 13kgs (30 pounds) and hold 15 cameras to create the signature 360 degree Street View look. You'll be able to see the fruits of Caio's labour on Google Maps in the next few months.