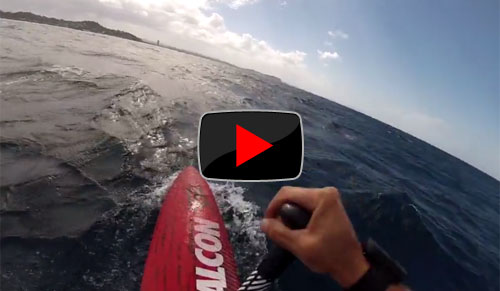 Riding Bumps With The Fanatic Boys On The Gold Coast
Cool little video from the Fanatic boys, Paul Jackson and Jake Jensen, from a downwinder they scored at home on the Gold Coast this week. While the Gold Coast scene is known for producing BOP racing masters, the region actually gets some pretty awesome downwind conditions on a regular basis.
According to Jacko they were averaging 13.7km/h for the whole run, which becomes more impressive considering they were only paddling 12'6 boards… They were both on the Fanatic Falcon ocean board, which I've been paddling a fair bit myself lately and can say from first hand experience that it absolutely flies in the downwind bumps.