May 15, 2023
by Christopher Parker (@wheresbossman)
 Team NSP's Duna Gordillo, the Spanish sensation who took gold at last year's ISA Worlds, has become the first paddler to defeat the almighty Espe Barreras in a distance race since...Duna Gordillo.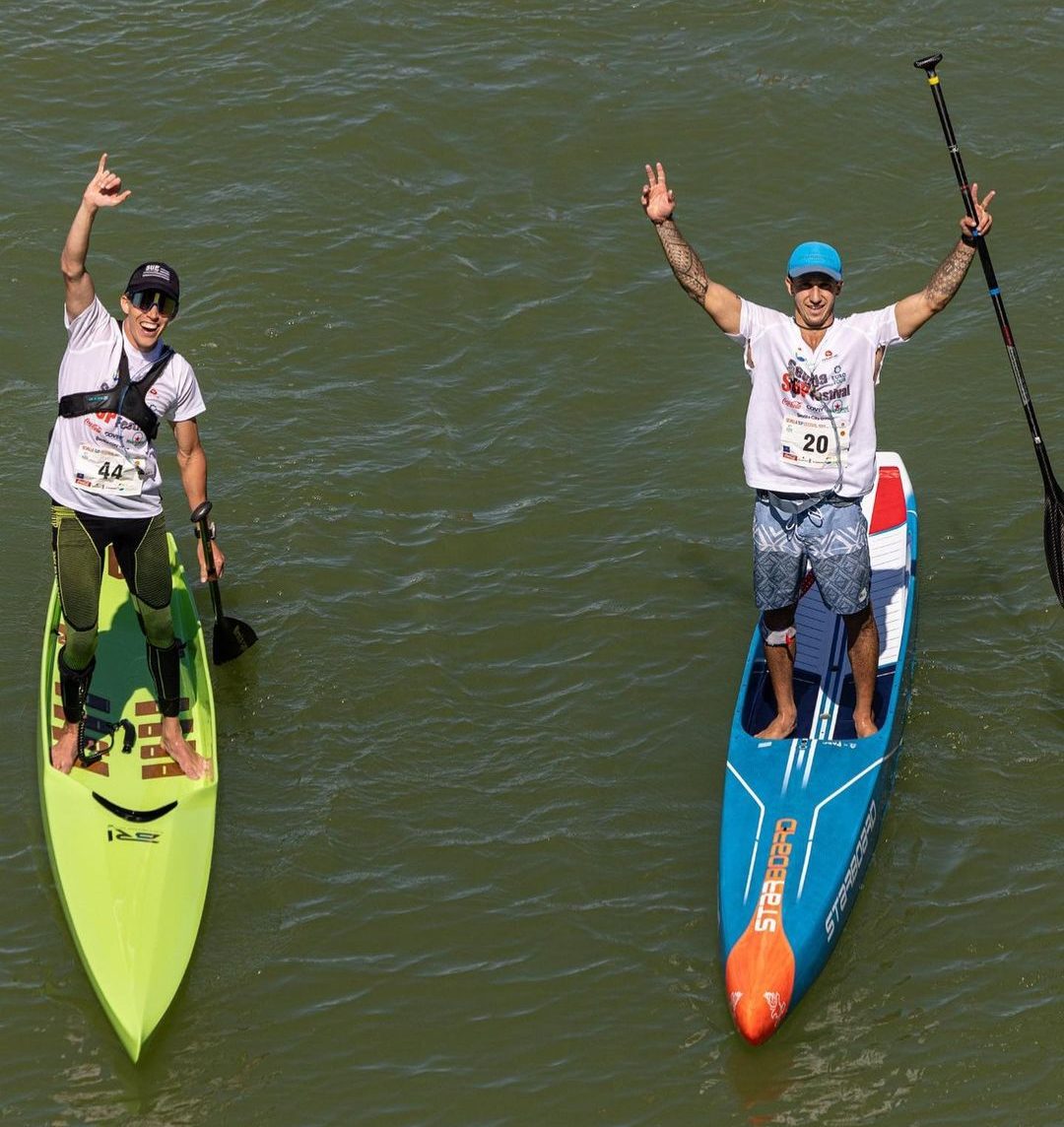 April 16, 2023
by Christopher Parker (@wheresbossman)
It's not even summer yet, but the temperature in southern Spain pushed past 30°C for this weekend's Sevilla SUP Festival aka week 2 of the Euro Tour. With the course set at 12km, the water set at dead flat and the sky as blue as a berry, it was always going to be a tough one. And making his season debut in similarly hot fashion was Noic Garioud.