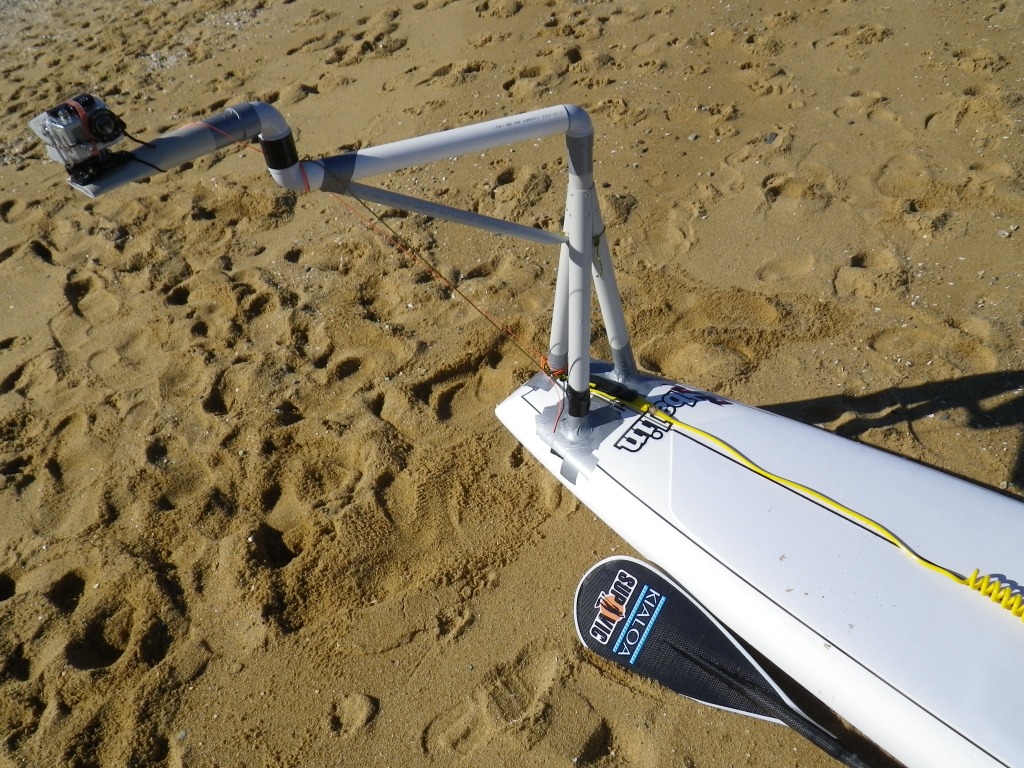 August 23, 2012
by Christopher Parker (@wheresbossman)
Extreme SUP GoPro Mount
Everyone knows what a GoPro is. That awesome little camera that's turned millions of weekend warriors into action sports stars over the past five years.
Given that it's waterproof, the GoPro camera has become particularly popular with Stand Up Paddlers. Thousands of SUP races and countless hours of downwind video footage have been captured on a GoPro.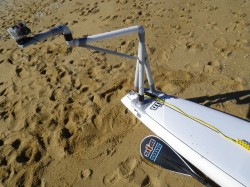 But one problem is that the GoPro's angle sometimes just plain sucks when you're trying to capture stand up paddle action. It can totally distort the view and often makes a 6ft downwind swell look like a ripple.
Well one intrepid Stand Up Paddler has been trying to solve this problem for a while now. Melbourne SUP folk hero David John Peterson (aka "DJ") has been rigging the back of his SUP boards with a combination of PVC pipe and gaffer tape to produce light-weight GoPro mounts that can capture footage from a decent angle.
And while it may look like something from an amateur reproduction of Doctor Who, these things actually work. Very well.
Check out DJ's latest effort below, including a downwinder demo video with his home-made GoPro mount in action…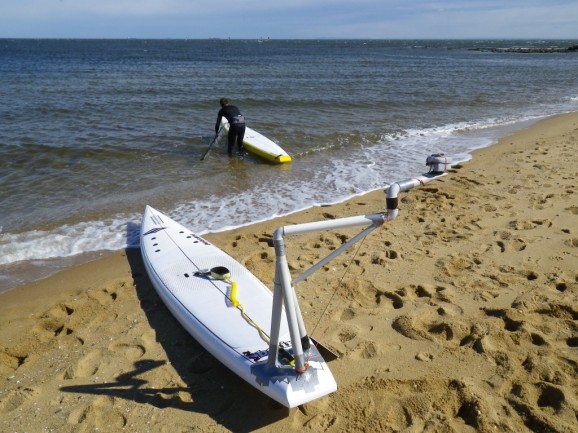 Hat tip: Seabreeze