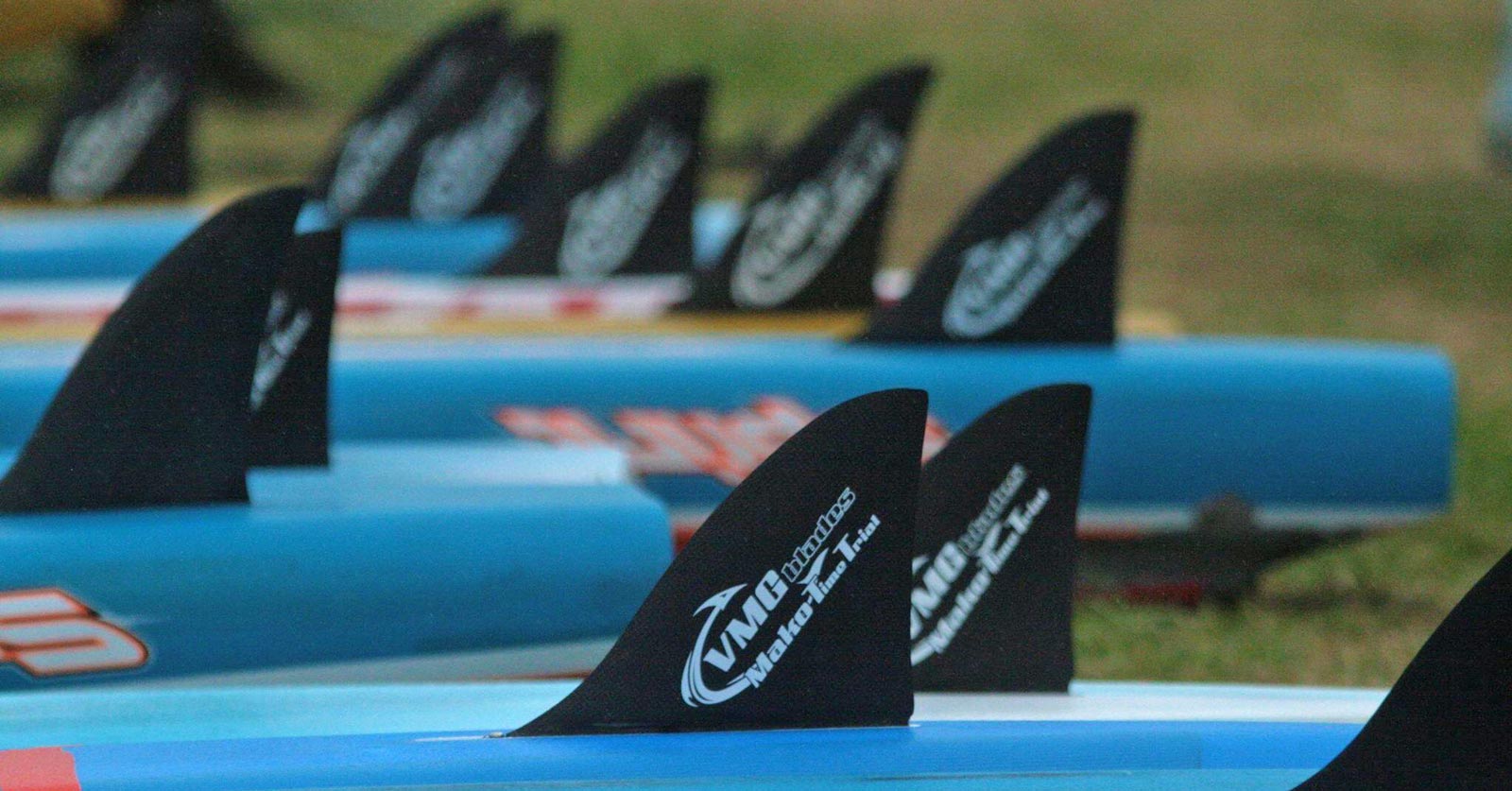 June 2, 2016
by Christopher Parker (@wheresbossman)
VMG Blades Predictions Contest: Pick the EuroTour Winners and You Could Be a Winner Too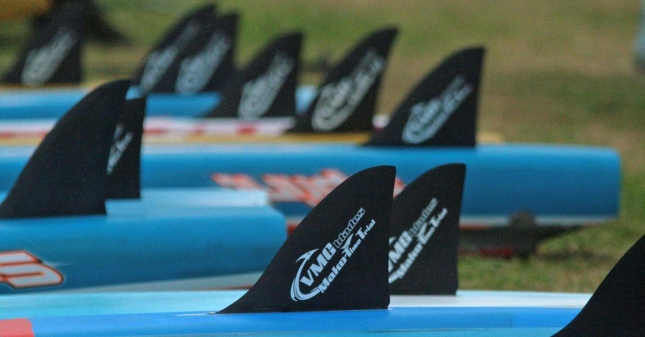 [notdevice] [/notdevice]
Think you know your elite paddlers? Here's your chance to test your SUP racing knowledge and WIN.
To spice up our live coverage of the EuroTour this month, we've started a fun new contest with the good folks at VMG Blades; If you tune in to one of our EuroTour Starboard Live Streams on Facebook AND correctly predict the winners, you could score yourself a brand new VMG race fin.
We started the VMG predictions contest at the Lost Mills race last Saturday, and it'll continue on to the big race in Bilbao this weekend.
VMG Blades is an Aussie brand making some of the most popular elite race fins on the scene, with the likes of Titouan Puyo, Trevor Tunnington, Beau O'Brian, Terrene Black, James "Jimmy" Casey, Martin Letourneur, Chase Kosterlitz, Kenny Kaneko, Seychelle Hattingh and Karla Gilbert all choosing to put VMG fins in their race boards.
Also choosing VMG Blades is Lost Mills champion Michael Booth, and during our live stream of that event we had about 150 predictions among the 827 total comments that came flooding in through our Starboard Live Stream. Out of those, we had 18 very sharp viewers that correctly picked Boothy and Sonni as the winners.
There can only be one winner in the VMG Blades predictions contest though, so we threw all 18 names into a virtual hat and pulled out one lucky name.
But first, a shout out to everyone that picked the winners:
Alexander Mullaney
Andy Rowland
Anne-Marie Steyn Frick
Brett van Diest
Chris Clarke
Corne Rossouw
Denise Dreibergs
Evan Green
Keiran Rowland
Luke O'Garey
Marcus Tardrew
Niels Lønborg
Patricia Booth
Paul Jackson
Pete Holliday
Pete Jackson
Robert Norman
Susannah Teng
Nice work everyone, particularly those that guessed before the race even started (I was feeling a little generous and kept the predictions open until more than halfway through the race, when the potential contenders were starting to get whittled down — this weekend in Bilbao it'll be it a bit tougher!).
But now, without any further ado, the winner of the very first VMG Blades predictions contest is… Drum roll please…
ANDY ROWLAND from Brisbane, Australia
Congrats Andy! It was a good choice to go with your fellow Aussie Michael Booth, because you've just scored yourself a brand new VMG Blades race fin.
Take your pick from VMG's four different elite race fins: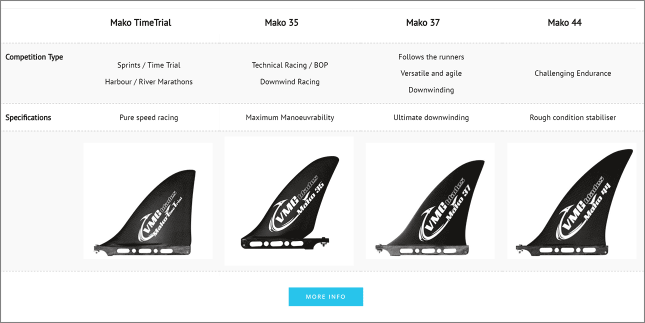 [notdevice] [/notdevice]
And for those that didn't win, check out the full range of VMG SUP race fins on the official site, and then tune in again on Saturday for another chance to win.
We'll be bringing you Week 5 of the EuroTour LIVE with our Starboard Live Stream presented by VMG Blades direct from the Iberdrola Bilbao Paddle Challenge in the Basque Country. The main event, the 14km distance race, starts at 4:30pm local time Saturday, which is 10:30am on the East Coast and 7:30am on the West Coast of the USA (and just after midnight Saturday night in Australia).
[notdevice]
---
Starboard Live Stream presented by VMG Blades — EuroTour Week 5 (Bilbao)
[tminus t="2016-06-04 04:30:00″ style="hoth" omitweeks="true" /]

---
[/notdevice]
We'll also keep improving these Facebook Live streams every week — we had to make do with "country style" internet at the Lost Mills, which left us a long way from the action during parts of the race. But this weekend in Bilbao the course runs through the city centre, which means nice strong internet and close-up action.
It won't be ESPN, but hopefully these Facebook Live streams give you an interesting and entertaining window into the big races over here in Europe this summer. And thanks to VMG Blades, you've got even more reasons to tune in.
See you on Saturday…