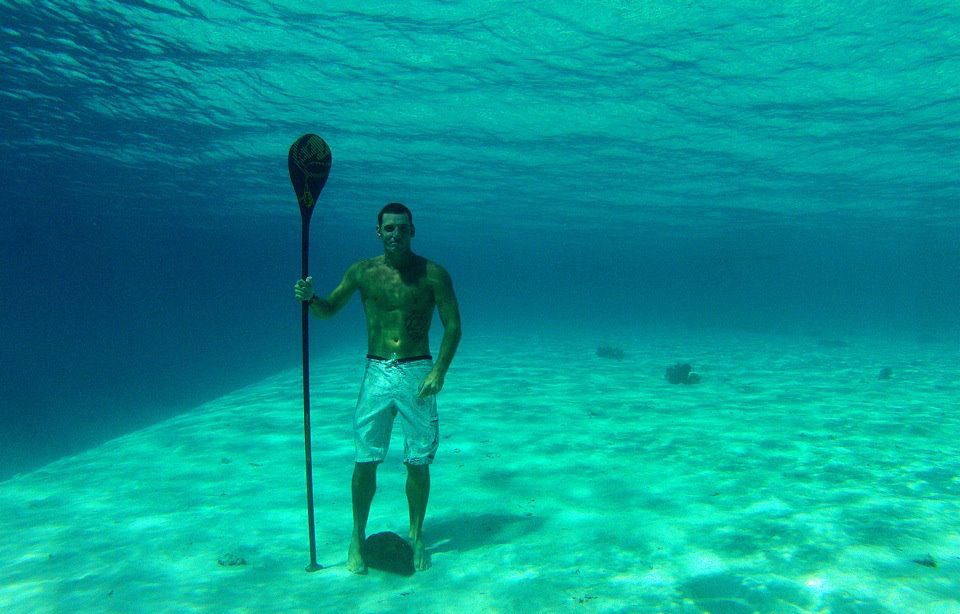 November 11, 2012
by Christopher Parker (@wheresbossman)
Epic Photo: Underwater SUP World
This shot was taken by Tahitian paddler Mathieu Fouliard, showing his buddy Yannick underwater somewhere not too far from the famous Teahupoʻo.
I love this shot, and judging by the response on Facebook I'm not the only one.
This photo was part of a story on "Tahiti Day Life" that highlights just how much of a paradise that place is. Click here for the original post (scroll down for the English version) including more pics from the SUP crew in Tahiti.
Tahiti has a thriving paddling scene. For years they've produced the world's best outrigger canoe teams, and they've got a solid crop of Stand Up Paddlers as well, such as world-beater Georges Cronsteadt.