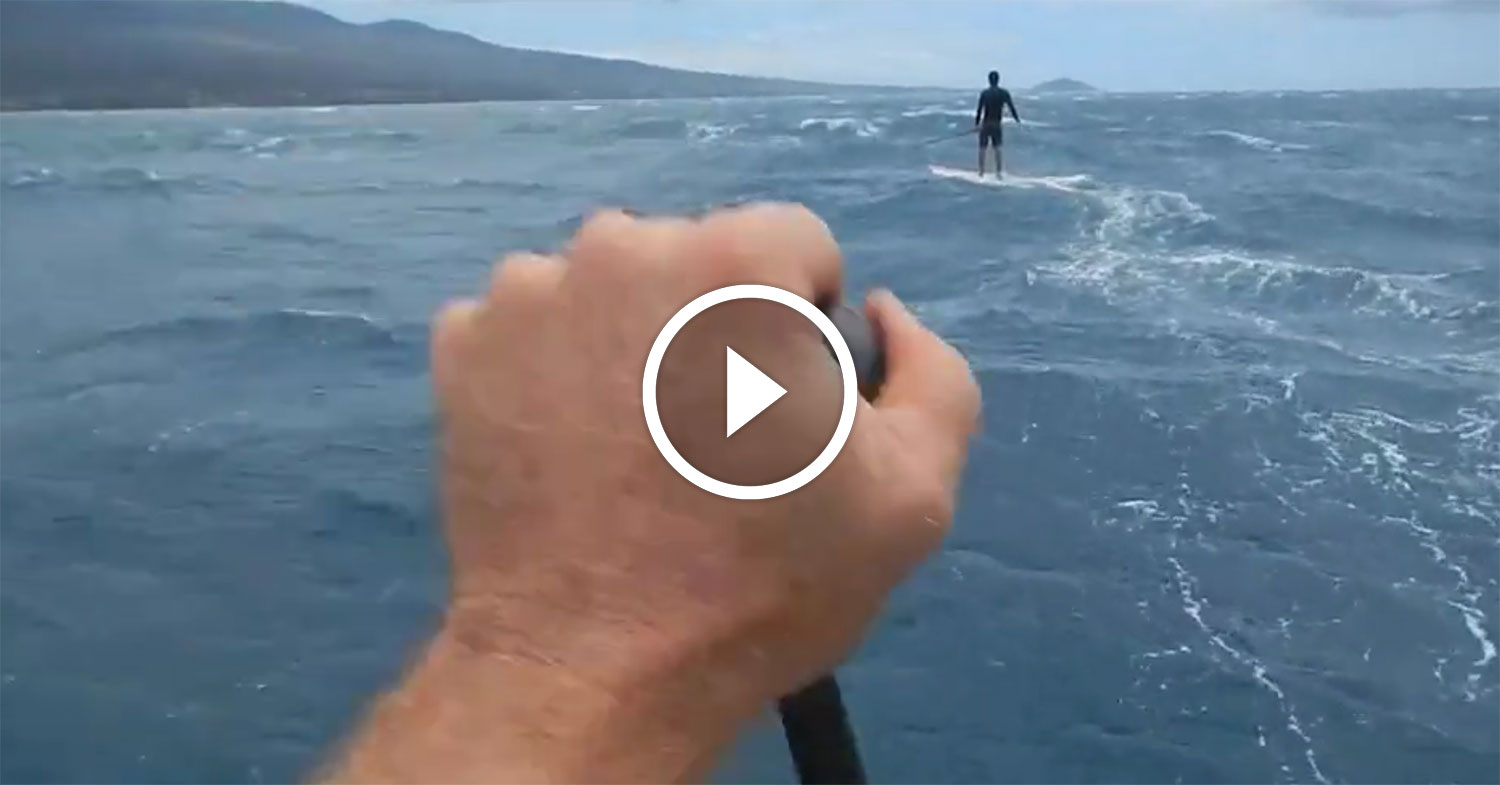 April 11, 2016
by Christopher Parker (@wheresbossman)
Yet Another Awesome Downwinder on Maui with Jeremy Riggs and Livio Menelau
Yet another downwind video from Jeremy Riggs, yet another reason for us to be jealous of anyone that lives on Maui.
Jeremy, aka Paddle With Riggs, met up with Livio Menelau and friends for a classic Kihei run the other day, with the boys scoring some pretty epic bumps by the looks of it. Kihei is kind of like the reverse Maliko; whereas the world famous Maliko run goes east to west on the north side of Maui, Kihei runs west to east on the south side.
Watch above and enjoy, then hit /v for 400 more stand up paddle boarding videos that you could probably spend an entire day binge watching (who needs Netflix anyway?).
Oh and if you wanna see more from Maui: Follow the Paddle With Riggs channel on Vimeo and you'll find a couple of dozen clips showcasing Maui's perfect glides.
(And if you wanna know how to downwind like Jeremy and Livio, give Paddle With Riggs a call next time you're on Maui – he's probably the best/most experienced downwind coach out there)
First spotted by Distressed Mullet