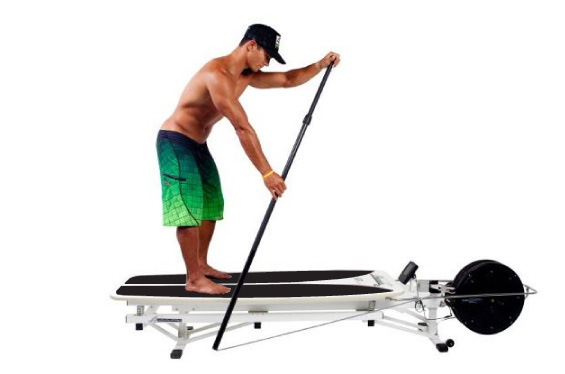 January 30, 2012
by Christopher Parker (@wheresbossman)
The SUP Ergo Machine: Paddle Like Danny Ching*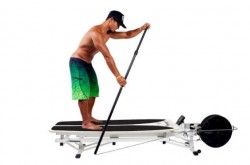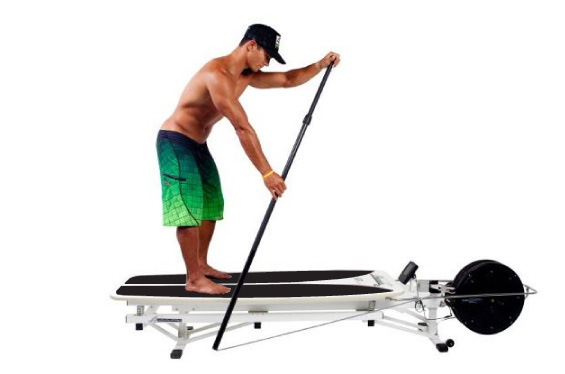 Dream of paddling like Danny Ching? Feel like training even when you're on dry land? Got a couple of grand to spend…?
The KayakPro SUP Ergometer, unofficially known as the Danny Ching SUP Ergo, has gotta be one of the more extreme ways to stay in paddling shape out of the water.
These came out a few months ago, so this is hardly breaking news. But they're heading to Australia this week and I can't wait to take one for a spin, so I figured it was a good time to repost the Danny Ching SUP Ergo video…
I spend half my time living in a country where the water is frozen solid for a good three or four months of the year, so I'd love one of these.
Or for those lucky enough to live in the sun year round… while the SUP Ergo won't replace your regular on-the-water paddling, it could be a pretty handy tool to add to your fitness regime, or even use as a technique coach.
So while it might not turn you into Danny Ching, it's probably going to be the best cross-training workout a stand up paddler is ever gonna get. Sure beats a treadmill.
HEADS UP AUSSIES: These are landing in Australia this week. Yew! Contact Roar Industries if you want to be the first to test out the KayakPro SUP Ergometer.
Or if you're in the USA, hit up Infinity Surfboards (Cali) or Distressed Mullet (North Carolina) for a demo.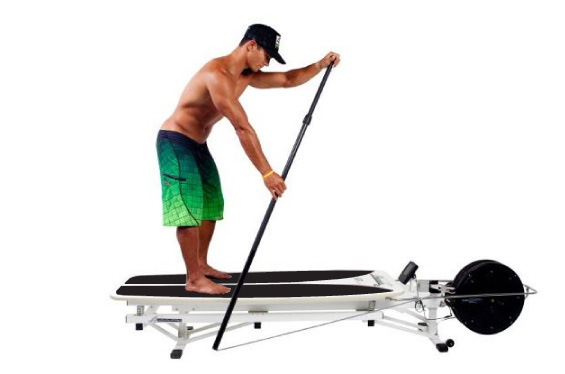 *Disclaimer: The KayakPro SUP Ergo won't actually turn you into Danny Ching… sorry :/