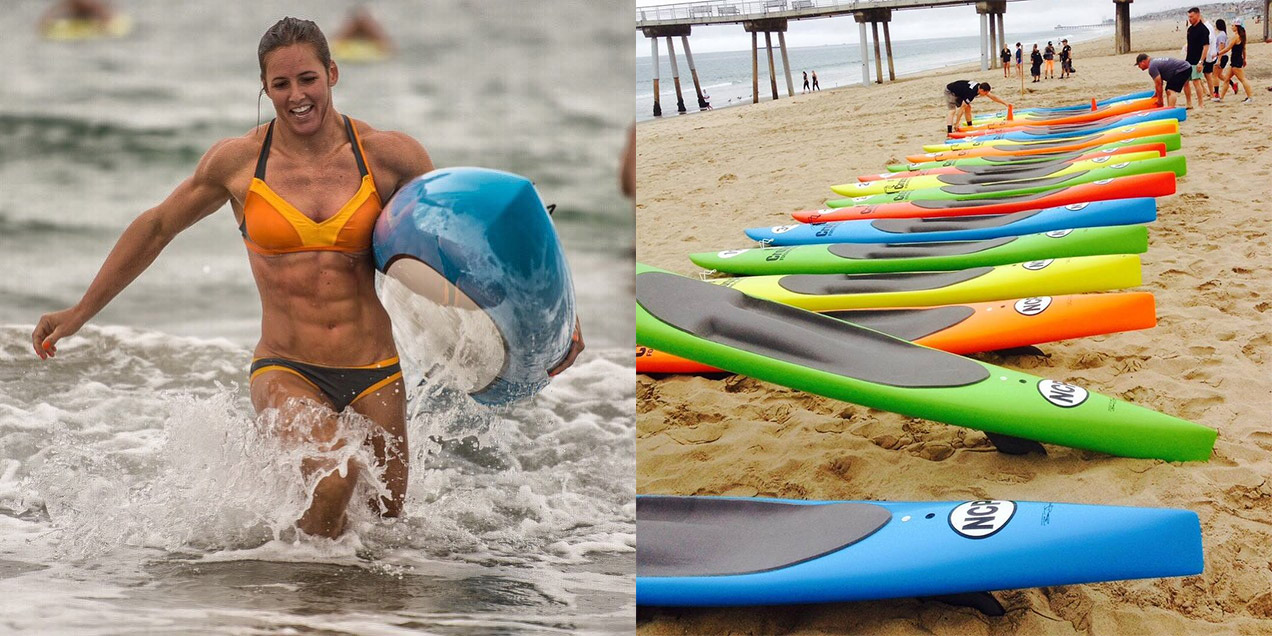 July 22, 2015
by Christopher Parker (@wheresbossman)
Paddleboarding In The CrossFit Games
This isn't entirely stand up paddling news, but I thought it was pretty cool all the same: Prone paddleboarding is part of the 2015 CrossFit Games, which are happening right now in LA.
The CrossFit Games, also known as the Olympics for people who do 580 pull-ups before breakfast, run July 21-26 with paddleboarding one of the first events on the schedule.
Looks like shaping guru Brian Szymanski was in charge of setting up the event, which was held this morning at Hermosa Pier. The race involved a 500m swim, 2 mile prone paddle and another 500m swim. Brian's signature "NCP" (North County Paddler) stock boards were used for the race.
Here's the backstory on paddleboarding getting into the games, including this clip of Brian introducing prone to the CrossFit community.
In this morning's race it looks like European competitor Jonne Koski won the men's contest while Aussie Kara Webb took out the women's. I have no idea who either of those two athletes are, but I can only assume they both have 0% body fat and live a strict Paleo lifestyle.
The Games, which have a cult following, are being broadcast on ESPN2 and streamed online around the world. That's a very solid chunk of exposure for the paddleboarding world, so congrats to Brian and the other NCP crew for pulling this one off!
Johnny Kessell from Paddle Athlete has a bunch more pics up on Instagram.