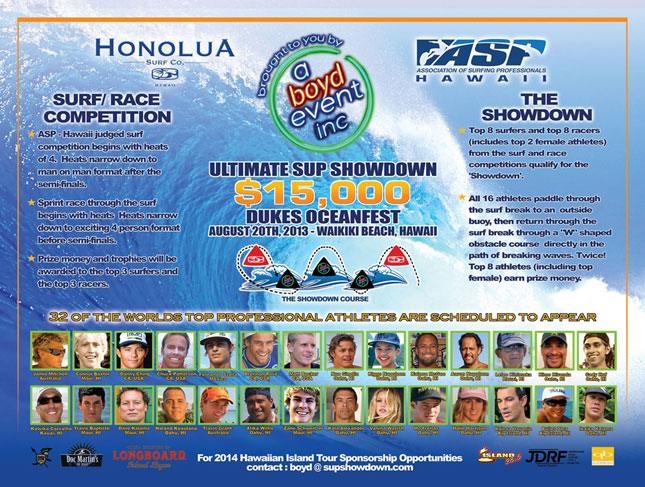 August 8, 2013
by Christopher Parker (@wheresbossman)
Connor Baxter's Personal Take On The New "Ultimate SUP Showdown"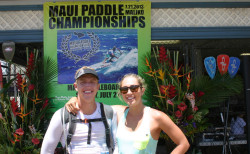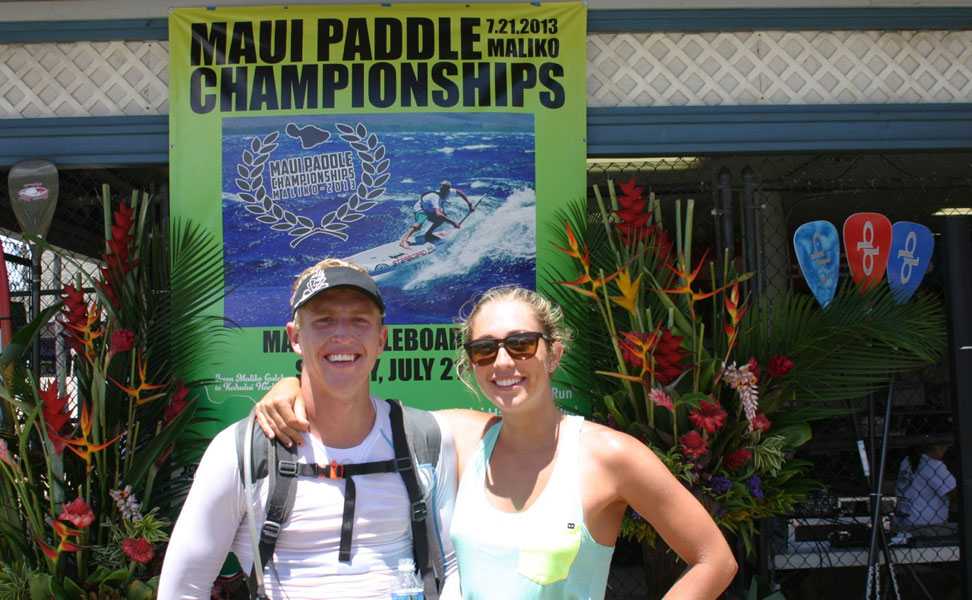 If you follow this site daily (and shame on you if you don't!) you'd remember that we recently gave away a few details about the Ultimate SUP Showdown, a unique new event that's been in the works for months and is about to see the light of day. Well now the fastest stand up paddler on the planet, Connor Baxter, has given us his take on it…
Connor knows more about the Ultimate SUP Showdown / Ultimate SUP Tour than just about anyone. If you check out his latest blog post, you'll see that the young gun was more or less responsible for getting Showdown founder Boyd Jeffery hooked on paddling.
The story goes that Boyd, who'd recently moved to Hawaii to escape the stress of LA, found Connor via Craigs List, where he was selling an old board. Boyd had absolutely no idea who this blonde haired kid was until he spotted Starboard posters and brochures at Connor's house. The two got talking and Connor ended up giving Boyd a few lessons. One thing led to another and after not long the guy was hanging out with Maui's stand up paddle crew and dreaming up plans for an entirely new kind of SUP event.
Those dreams are about to be realised, with the inaugural Ultimate SUP Showdown being hosted at Duke's OceanFest in just 12 days time. The format (half surfing/half racing) is totally new and as yet totally unproven, so we're all pretty eager to see how it turns out.
SUPracer.com will be on Oahu for the August 20th event, so stay tuned for details. In the meantime though, you can check out Connor's blog for his personal take on the event as well as the full story about how he helped get this thing off the ground.
Oh and here's a rough glimpse at the promo poster. Yeah, there are a few big names involved…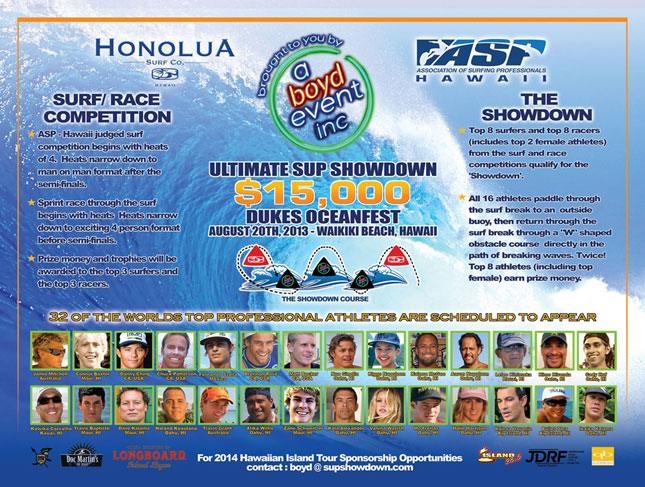 Pictured above: Jamie Mitchell, Connor Baxter, Danny Ching, Chuck Patterson, Fernando Stalla, Brennan Rose, Matt Becker, Noa Ginella, Kainoa McGee, Aaron Napoleon, Leleo Kinimaka, Kimo Miranda, Cody Huf, Kawika Carvalho, Travis Baptiste, Dave Kalama, Noland Keaulana, Travis Grant, Alika Willis, Zane Schweitzer, Kala Alexander, Vanina Walsh, Mo Freitas, Halie Harrison, Kaino Hauanio, Bullet Obra, Ikaika Kalama.