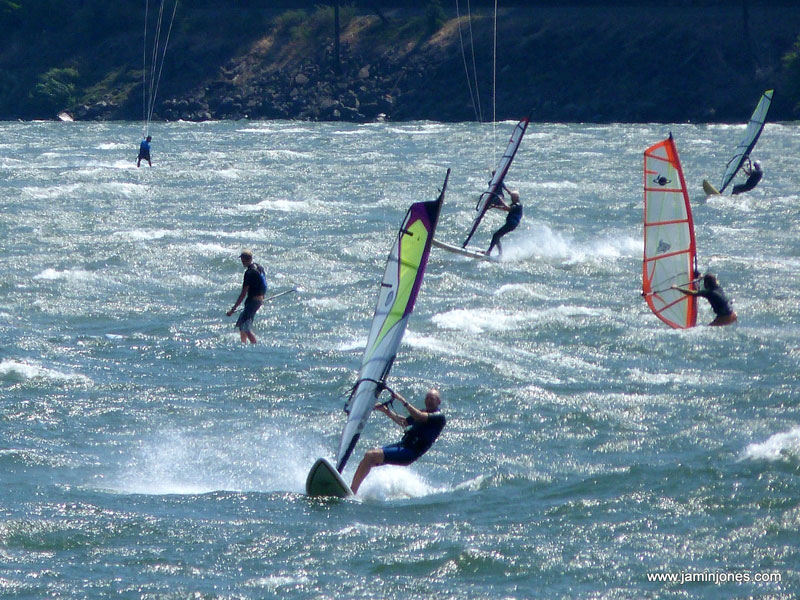 August 22, 2012
by Christopher Parker (@wheresbossman)
Connor Baxter Plays A Quick Game Of Frogger @ The Gorge
Check out this shot of Connor Baxter playing a game of real-life "Frogger" at the Gorge Paddle Challenge Downwind Race on Sunday.
Jokes aside, the word is Connor actually got clipped by one of the windsurfers and thrown off his board. Waiting to hear the full story on that one…
Connor Baxter wasn't the only SUP racer dodging the windsurfer/kitesurfer crowd – check out these shots of Kai Lenny and Dave Kalama below. Oh and there was a massive log ship passing by at one point as well, just for good measure…
Seems there was plenty of obstacles for the paddlers to deal with at the Gorge Paddle Challenge Downwinder!
Thanks to Ben Jones for the pics. Check out Ben's Gorge photo gallery for more action.