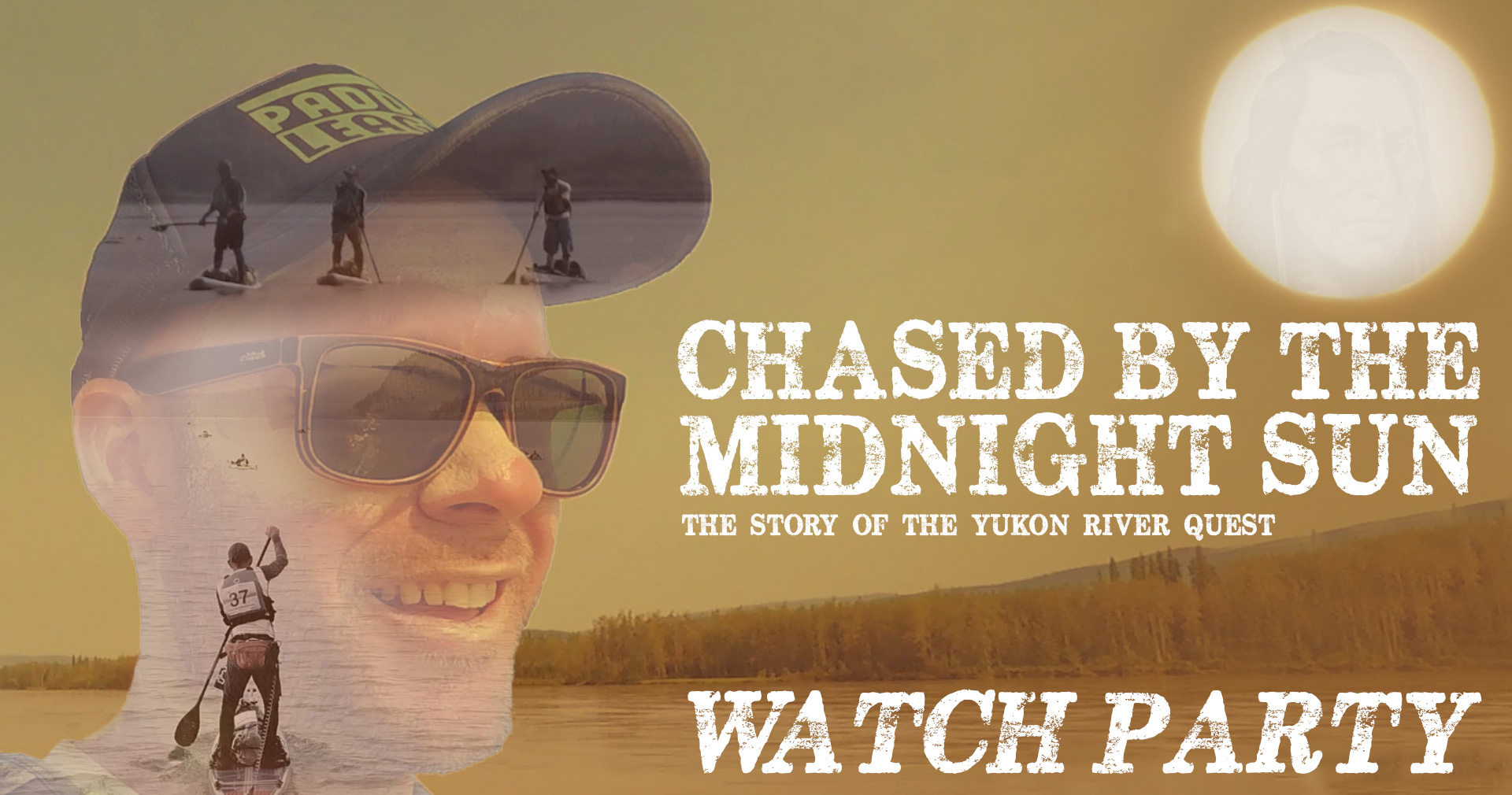 April 11, 2020
by Christopher Parker (@wheresbossman)
WATCH PARTY: "Chased by the Midnight Sun" Yukon live stream with commentary from Bart & Boss Man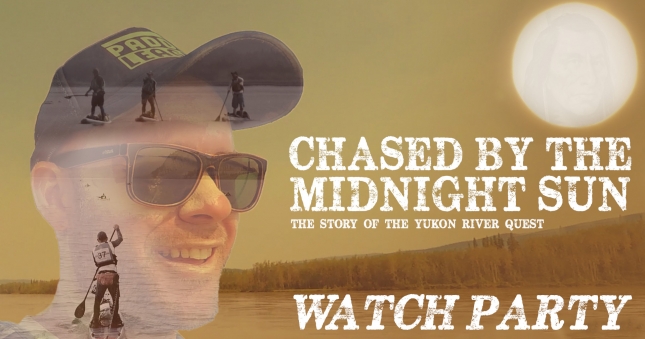 Stuck indoors? Wish you could be outside paddling? Perhaps on a really long, really remote river in the Canadian wilderness?
We can't do the Yukon River Quest this year, but hopefully our "Midnight Sun" WATCH PARTY will give you a small taste of the adventure.
Join me and "King of the Ultras" Bart de Zwart to relive the epic voyage down the Yukon River. We'll be live-streaming our documentary Chased by the Midnight Sun on Facebook this weekend, and we'll be sharing our behind-the-scenes commentary, stories and insights while we all watch it together.
If you haven't watched the movie yet, this is your perfect opportunity. And if you have already seen it, now you can find out what really happened behind-the-scenes, how deep our crazy hallucinations went, and ask us any questions you've wanted to know about this incredible, mind-bending odyssey.
Do you remember those bonus videos on your old DVDs? Where you could re-watch the movie with commentary from the directors? That's what this is going to be, and you're all invited to join us!
Hopefully it'll be a bit of fun while we're all stuck indoors. So order some popcorn and set your alarms for Sunday evening/monday morning!
We'll be streaming the documentary with commentary live on the SUP Racer Facebook page
Join the event on Facebook or just set your alarms for the times below…
WATCH PARTY START TIMES
SUNDAY 12 APRIL
6pm Sunday Hawaii/Tahiti
9pm Sunday Yukon time
9pm Sunday Pacific
midnight Eastern
6am MONDAY Central Europe
7am MONDAY Eastern Europe
11am MONDAY Thailand
1pm MONDAY Japan
2pm MONDAY Australia
4pm MONDAY New Zealand
P.S. If you haven't already watched the film, here's the original on YouTube. It's probably even better if you've already seen it before the Watch Party so you can fully understand what we're talking about with our live commentary