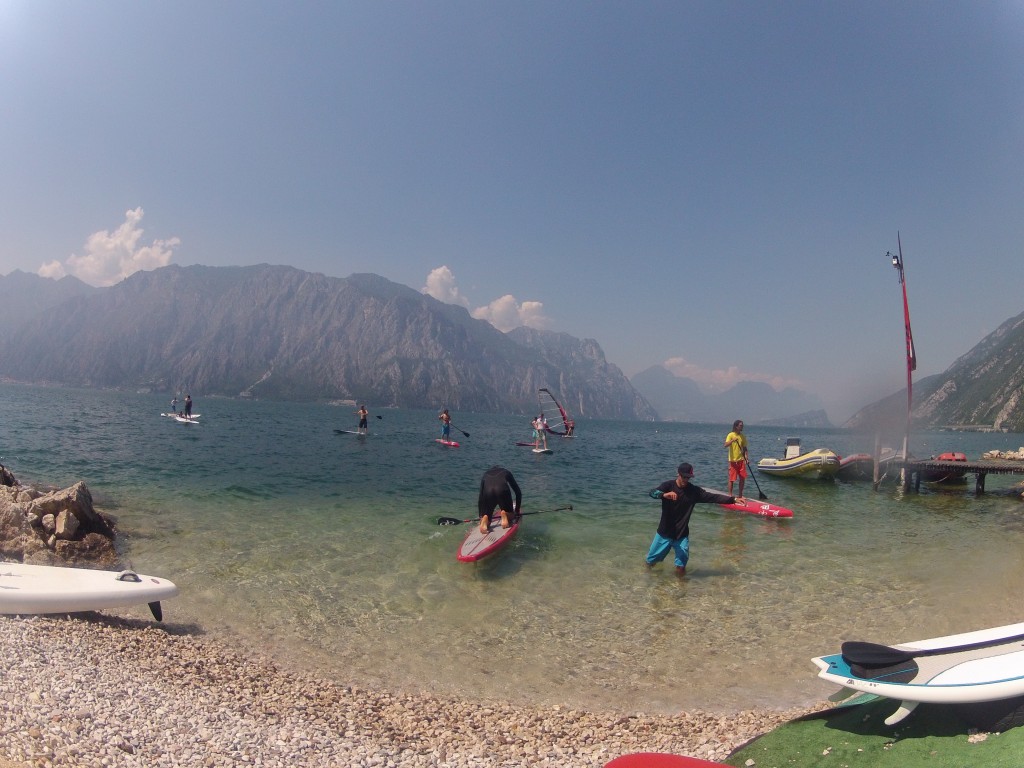 June 21, 2012
by Christopher Parker (@wheresbossman)
Chase Kosterlitz's Endless Downwinder
Everyone loves a good downwinder, but nobody loves the work that's involved off the water. Driving back and forth between the start and end point to make sure you've got spare cars at each spot or trying to convince someone to be the designated driver kinda takes the fun out of a good paddle.
But Fanatic's Chase Kosterlitz might have solved that problem. The only catch? You've gotta get yourself to Italy…
Chase is just wrapping up his six week European SUP Tour (during which he's raced @ the SUP Race Cup and won the $20,000 Lost Mills International) and this week he's been paddling around Italy's massive Lake Garda.
One of the cool things about this lake, especially in the summertime, is that the winds run like clockwork and are perfect for a good downwind paddle.
That alone isn't particularly special – there's plenty of places round the world with good downwind conditions. The thing that makes Garda unique, according to Chase, is that the wind doesn't just blow like clockwork, it also swings round 180 degrees at midday. Every day.
This sets up the perfect downwind conditions: Do a good 10 mile paddle in the morning, rest up for half an hour while the wind changes, then do another downwinder back to your starting point. Too easy!
Check out the full details (and follow Chase's adventures) on the awesome Water Monkey SUP blog:
>> www.watermonkeysup.com/blog/stand-up-paddle-lake-garda-italy/