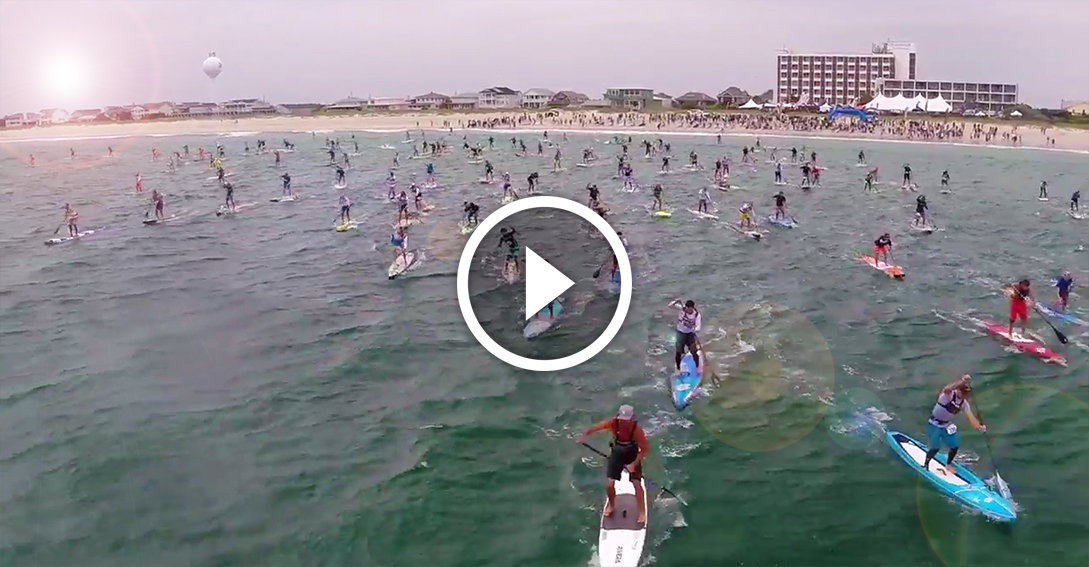 April 14, 2017
by Christopher Parker (@wheresbossman)
Countdown to Carolina: Get Excited for This Year's Race by Watching Quickblade's Brilliant Edit from 2015
We're just over a week away from the first major race of the season, with dozens of the world's best and hundreds of weekend warriors set to wake up the sleepy hollow of Wrightsville Beach, North Carolina for the 7th Annual West Marine Carolina Cup on Saturday April 22nd.
We'll bring you the race LIVE next Saturday with our Carolina Cup Facebook Live Stream presented by Quickblade Paddles, and between now and then we're going full Carolina Central with daily updates and insights ahead of the big dance.
Speaking of our collaboration with Quickblade: has there been any other brand more closely associated with this grand event?
Team QB has been there since the very beginning. Literally. Quickblade founder Jim Terrell was actually on the podium of the Graveyard Race way back at the inaugural event in 2011, while his team riders have featured in the top three every year since.
Quickblade is home to the past two men's champions – Travis Grant (2015) and Titouan Puyo (2016) – while virtually every other team rider has hit Wrightsville Beach at one point or another over the past six years.
Another thing Quickblade has contributed to this event is some fantastic video edits. Between the brilliant lens work of Chris Aguilar and Pat Myers, Quickblade has produced some of the most iconic moving images from the Carolina Cup.
We'll feature a few of the best clips over the next few days, starting with this little gem from the 2015 edition where QB star Travis Grant saluted alongside the unbeatable Annabel Anderson.
The clip features words from QB stars Casper Steinfath, Larry Cain, Jamie Mitchell and Travis Grant. If this doesn't give you goose bumps and get you excited for this year's event (and the race season in general) I don't know what will.
Watch above and enjoy, then check back tomorrow for more coverage of the 7-star West Marine Carolina Cup.