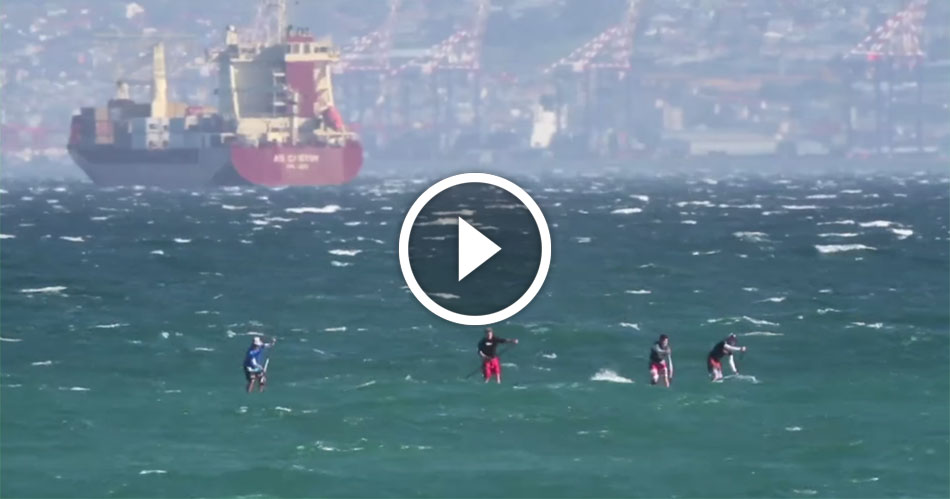 November 18, 2014
by Christopher Parker (@wheresbossman)
WATCH: Full Length TV Feature On Downwinding In Cape Town
Cape Town, South Africa may just be the best/worst kept secret in the world of stand up paddling. This part of the world scores firing winds on a regular basis and is home to one of the best downwind runs you could imagine. The Cape also plays host to the PRIMI Naish Downwind Dash Series, one of the most prolific and longest-running local races series I know of.
Well if you want an insight into downwinding in Cape Town, check out this great full length feature that just got released…
This TV spot comes from XLTV (Xtreme Life TV) and is the work of Coreban founder/South Africa SUP pioneer Ivan van Vuuren. The video features many of the locals, including our own intrepid South Africa Correspondent, Peter Petersen, along with big wave charger (plus downwind expert) Greg Bertish and young gun Ethan Koopmans.
Watch above and enjoy.
Oh and if you wanna see more great stand up paddle footage, head on over to the SIC Showreel – home to over 300 of the world's best stand up paddling videos.