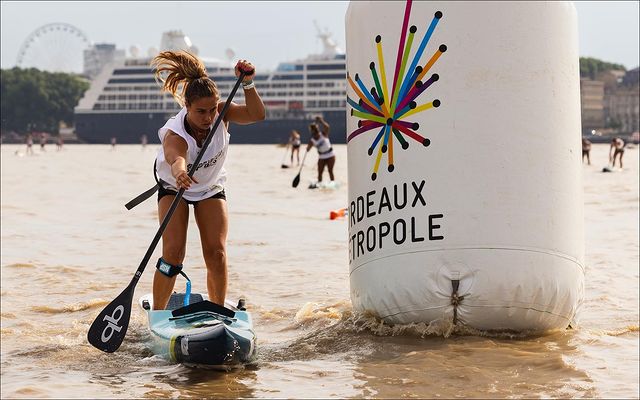 June 18, 2023
by Christopher Parker (@wheresbossman)
Bordeaux: Espe wins arm-wrestle with Duna to regain top step on the European podium
In brief: Espe Barreras has regained top step on the podiums of Europe from young compatriot Duna Gordillo after a rollercaster Euro Tour race in Bordeaux on the weekend.
Espe narrowly won ahead of Duna who narrowly won ahead of Frenchwoman Iona Rivet who narrowly fell short of causing a monumental upset in home waters after picking a better line along the tricky, wide-open river of Bordeaux.
The result gives Espe a virtual monopoly on Euro Tour podiums this year but shows the other women of Europe will be nipping at her heels at the big races to come — starting with Scharbeutz next weekend.
Duna was looking good after defeating Espe at the Spanish Championships last month but it seems the Starboard rider is back to being in a league of her own…
Bordeaux 2023
1. Esperanza Barreras
2. Duna Gordillo
3. Iona Rivet
4. Fanny Tessier
5. Mariecarmen Rivera
6. Laura Quetglas
7. Erica Revil
8. Elena Etxeberria
9. Izaskun Martin
10. Agathe Rodier
More coverage on @eurotoursup insta…