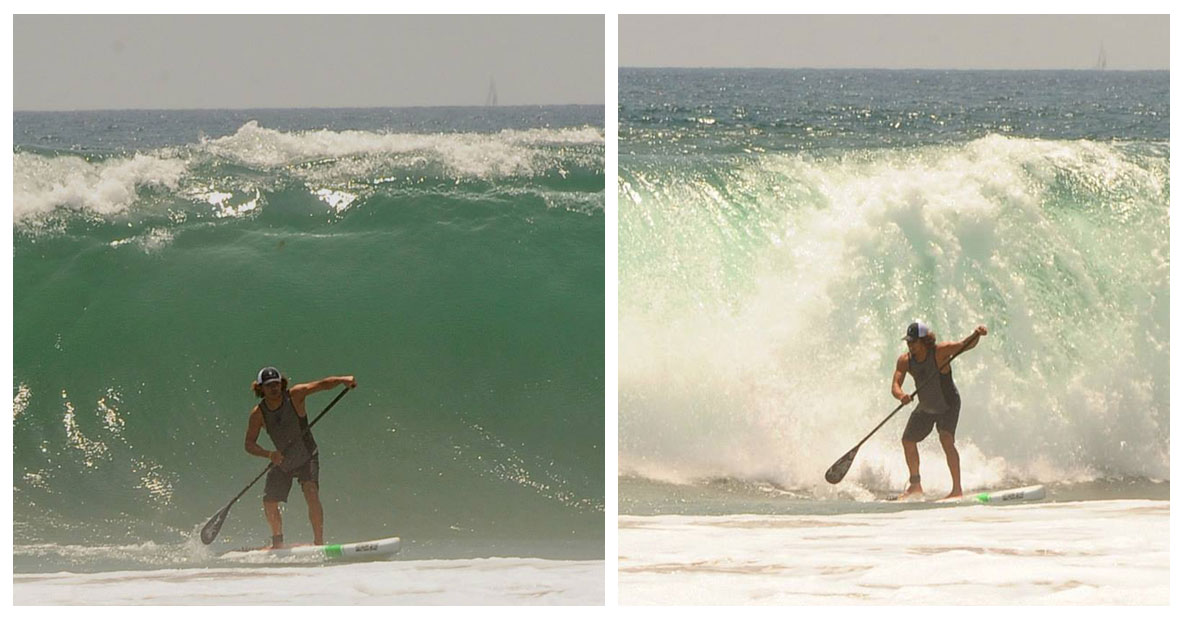 June 5, 2014
by Christopher Parker (@wheresbossman)
With The 2014 Santa Monica Pier Paddle Just 48 Hours Away, Time To Relive Bicho Jimenez's Epic Wipeout
The Santa Monica Pier Paddleboard Race (or just the "Pier Paddle") is happening this Saturday in Californian's iconic beachside town.
Steeped in a colourful and interesting history, the Pier Paddle seems to be fast becoming one of Southern California's best events. It's gained some serious attention in the past year or two and the sequence below certainly helped.
The 2014 edition looks set to be the biggest and best yet, with a pretty solid lineup of competitors and some very strong industry support. We'll keep you posted with all the results and pics on Saturday, but while we're waiting let's relive one of the classic moments from the 2013 event.
(Oh and conditions look a lot mellower this year…)
Last year's Pier Paddle scored some unseasonably solid surf, with some of the races turning into a battle for survival for many of the paddlers. The conditions made the paddling very challenging but the footage very entertaining.
And most entertaining of all was the work of Mexico's rising star Javier "Bicho" Jimenez.
This particular photo sequence was captured towards the end of the Team Relay. Bicho and his Team Punta Sayulita comrades (including Fernando Stalla and Ryan Helm) were leading for most of the race. However just as Bicho was making his way back to the shore, the set of the day approached peaked up and came crashing down right behind him.
With apologies to the BOP Hammer Buoy, this has surely gotta be the greatest SUP racing carnage pic of all time…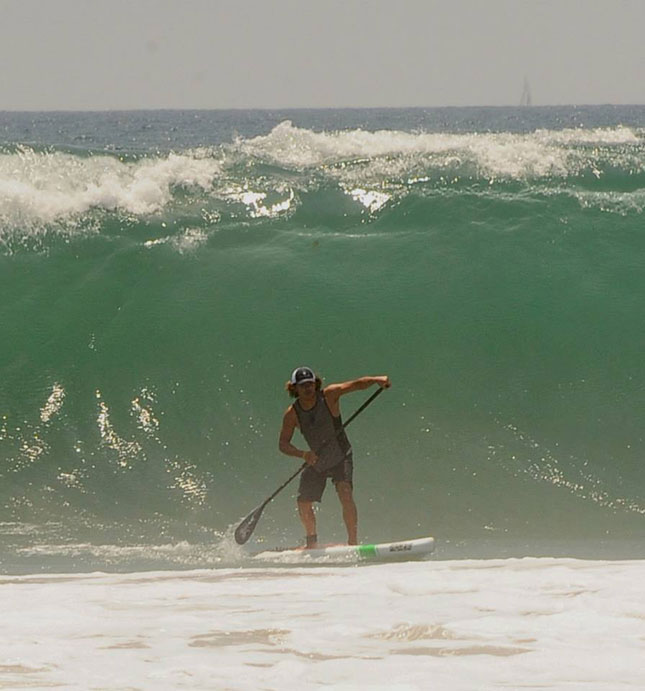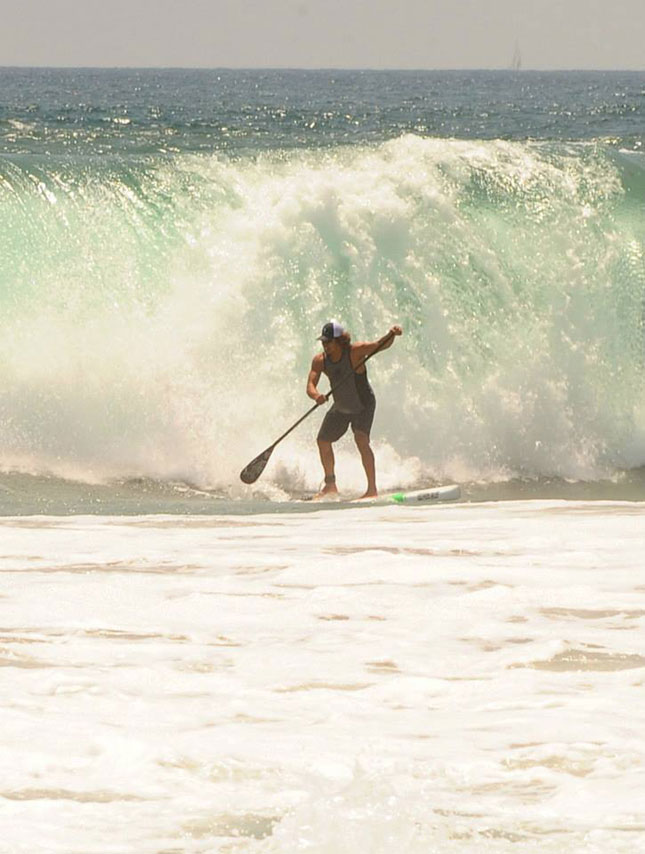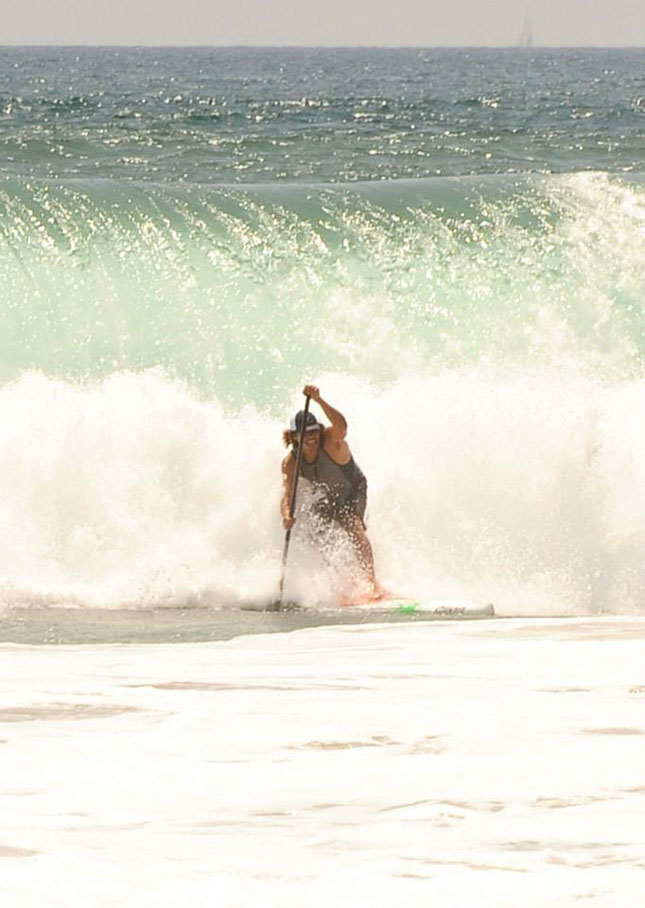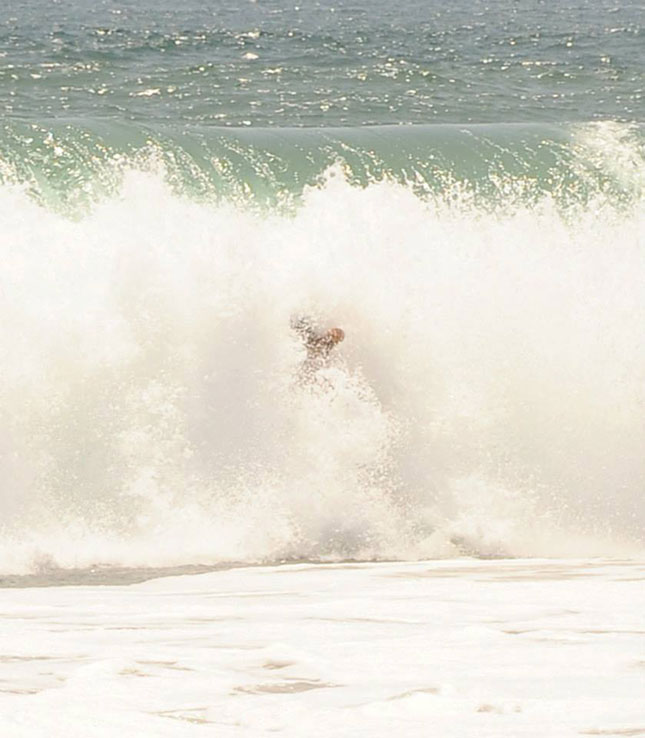 As a footnote: Bicho actually recovered from this and went on to claim victory for his relay team. Nice work.
Look for the Sayulita boys of Bicho and Fernando to put on a good show at the Pier again this weekend.
Thanks to Stefanie Keenan for capturing the moment and to the Pier Paddle crew for sharing.