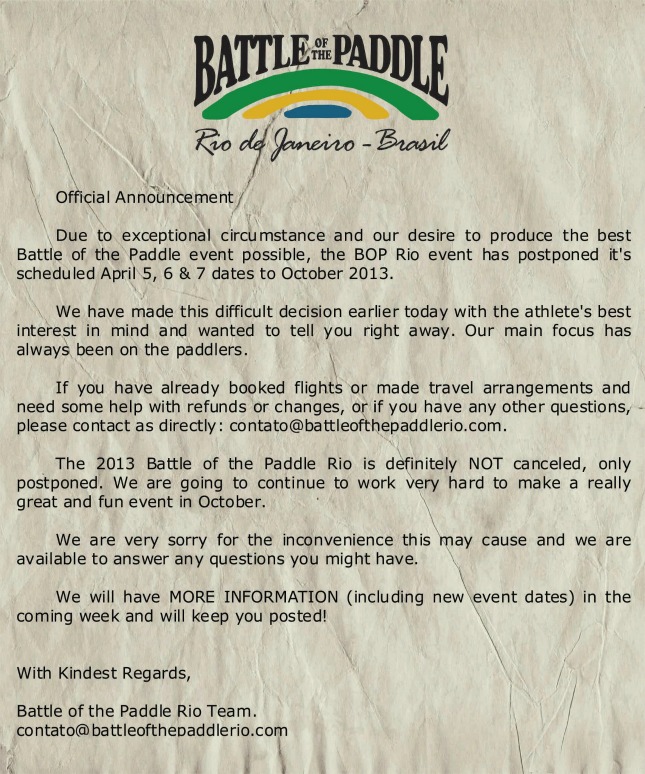 February 2, 2013
by Christopher Parker (@wheresbossman)
Battle of the Paddle Rio Postponed
UPDATE: New dates confirmed. Check out all the info about the 2013 Battle of the Paddle Brazil.
Original post…
What is set to be one of the biggest SUP races of 2013, the Battle of the Paddle Rio, has been postponed. The event was due to happen on April 5th, 6th & 7th, but has now been moved to October.
The event is definitely not cancelled, it's just postponed until October. The decision was only just made and the official announcement went straight up on the official BoP Rio Facebook page.
We're going to chat with the organisers this week and give you more details on why this happened, as well as what sort of fun we can expect in October. It's a major bummer that this happened (especially if you already booked flights), but hey, it's Rio… and it's the Battle of the Paddle… how can it not be fun?