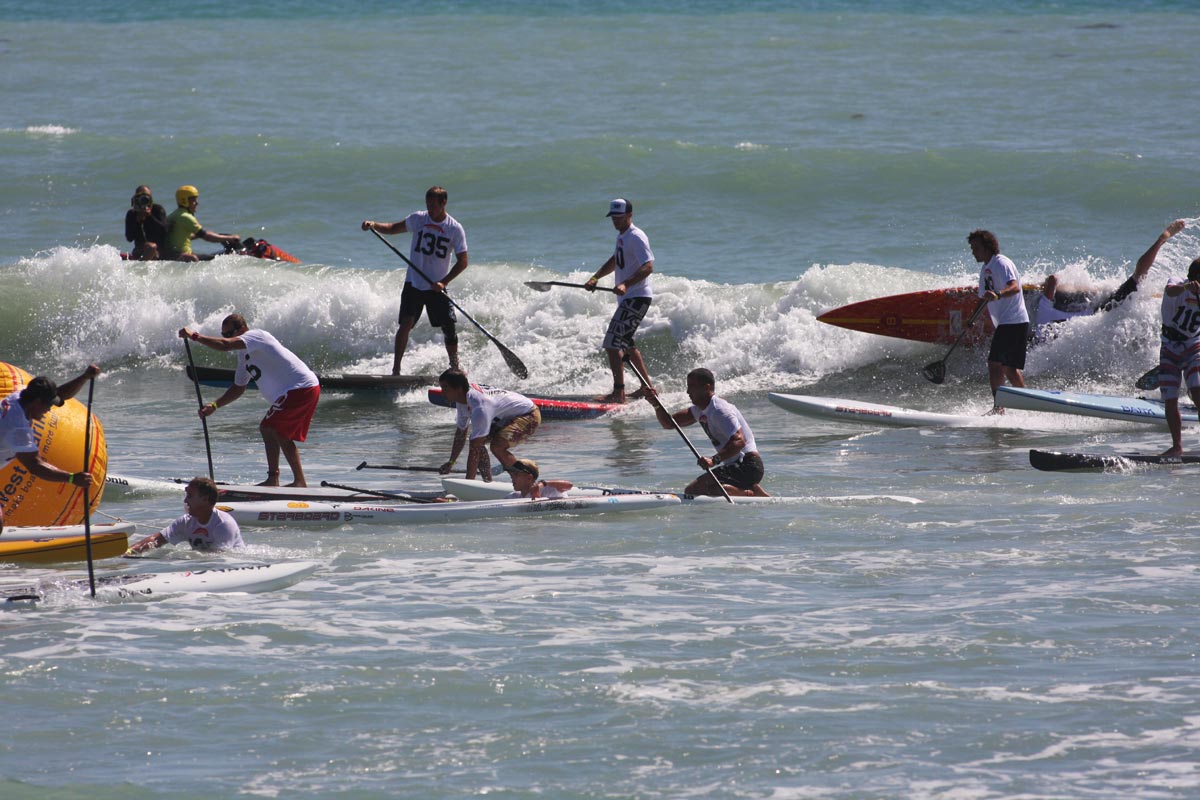 August 31, 2012
by Christopher Parker (@wheresbossman)
Battle of the Paddle Pic 'O The Day #3
The Battle of the Paddle is only 29 days away and you could say we're getting mildly excited about it.
I've spent plenty of time this week looking back at Battle of the Paddle race photos from previous years (I swear if I spent as much time training for this race as I do Googling it, I'd probably win this thing…).
There's some classic BoP photos out there, especially when it comes to that dreaded first inside buoy turn, where all the carnage happens. And from what I've seen, I'd estimate that Chuck Patterson is involved in 98% of all crashes at the Battle of the Paddle. The big guy seems to be in every chaotic BoP photo.
But not this one.
Today's Battle Pic o' the Day features one of the biggest names in Stand Up Paddling. He's kinda hiding in there amongst all that chaos. Can you pick him out from the crowd?
Took me a while to see him, but there's Connor Baxter right in the middle of the shot, wearing the visor with only his head and shoulders out of the water.
I was wondering what on earth Connor was doing stuck in the middle of the pack, then I realised this shot is from the 2009 Battle. Back then Connor wasn't the superstar of SUP that he is today. He still managed an impressive Top 20 finish, despite only just having turned 15, though I'm guessing Connor's aiming for a slightly better result at the 2012 Battle of the Paddle.
Interestingly, 2009 was the year Jamie Mitchell won the men's Elite Race and Shakira Westdorp won the women's, making it a clean sweep for the Aussies. Also at that race: a young kid made a big name for himself by finishing 2nd. Slater Trout. He was 14 years old.