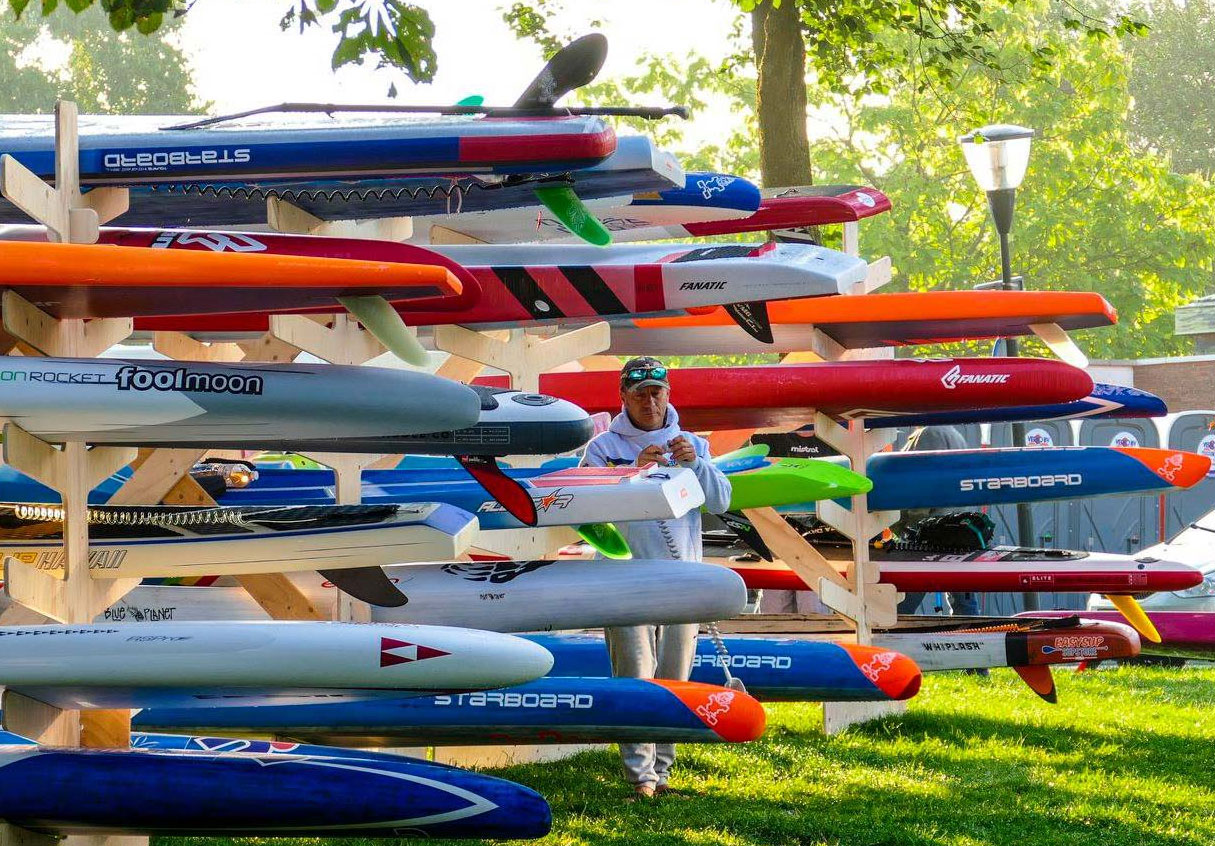 May 7, 2023
by Christopher Parker (@wheresbossman)
Should we bring back 'Battle of the Brands' or is the sport just a blue-board duopoly these days?
Battle of the Brands was probably my favourite part of SUP Racer from 2014-2018. It was the second most popular page on SUP Racer after the individual world rankings and often one of the most talked about.
Based on the original SUP Racer World Rankings, Battle of the Brands ranked teams on the cumulative points of their top riders the same way a constructors' championships works in Formula 1 or MotoGP. At its peak, Battle of the Brands (or just "BOB") featured 32 different board brands.
It was fun.
Starboard won every single edition and usually by a country mile. NSP was generally runner-up and while they got close a couple of times never held a candle to Starboard's Dream Team. Single-team dominance isn't necessarily a bad thing and can be seen in many sports — Mercedes won eight-straight F1 Constructors' Championships, for example. But I think everyone wanted to see more competition.
Fortunately we have that competition now. NSP is getting closer and closer to Starboard's throne. But unfortunately on the flip side, the competition for third place is scant these days. We simply don't have those 32 race teams any longer.
While a few brands have entered the space in recent years, the trend has been contraction in the race industry as most of the top athletes coalesce around the blue boards and the boutique operators trim their already-miniscule team budgets back to zero.
Team Quickblade could probably take on both NSP and Starboard, but including paddles and boards on the same leaderboard gets tricky with athlete crossover. Most of NSP is also using Quickblade.
Right now I can't think of any board brand who could challenge the might of Starboard and NSP. Teams such as SIC circa 2018 or the Naish dream team of a decade ago would have put up a good fight, but right now we've essentially got a duopoly in SUP racing.
We might play around with a modified version of Battle of the Brands all the same. Perhaps an Olympic-style medal table during major events such as the ICF Worlds or a simplified, season-wide points system.
It was fun back then, and if we can think of a way to make it fun again, we'll do it.