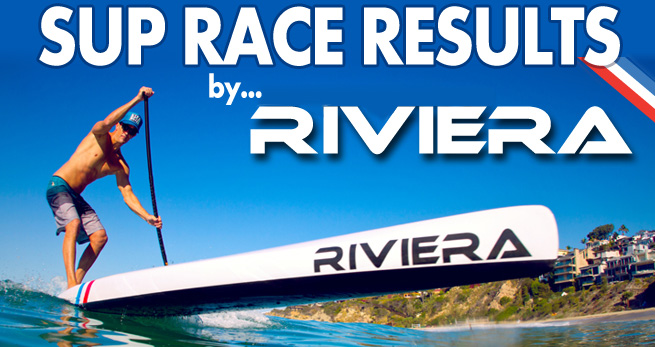 November 12, 2013
by Christopher Parker (@wheresbossman)
Announcing "Race Results By Riviera" – The Ultimate Archive Of SUP Racing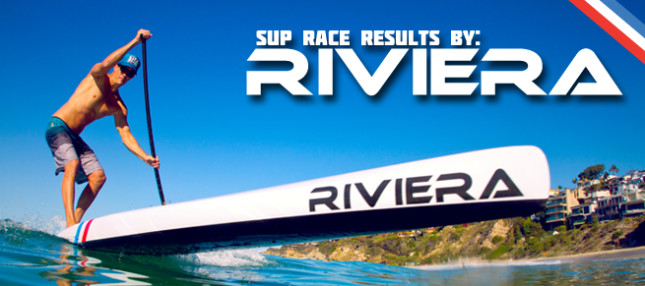 Race results have always been the core of what SUPracer.com is all about. It's actually the whole reason this site was started a couple of years ago: so that paddlers had one place to quickly and reliably find the results of the latest Stand Up Paddle races from right around the world.
Well now, thanks to the support of Riviera Paddlesurf, we've been able to totally revamp our original results page.
While before it was just a simple list of links to the different races we've covered, now it's a complete archive of SUP racing. On the new Race Results by Riviera page you can instantly see who won the race, where it was held, what the conditions were like and how major the event was (star ratings). Plus there's still the links to the detailed results page of every single race so you can get the full results and pics from each event.
In total there are currently 272 races listed on the Race Results by Riviera page, a number that will keep steadily growing as the sport of SUP racing keeps growing…
Apart from already containing ever major race result (and hundreds of minor ones) from the past few years, the Race Results by Riviera vault will keep expanding every single week. Not only will we add fresh new race results every weekend, we'll also delve deeper into the archives by regularly posting major results from the earlier days of SUP racing (Who won Molokai in 2008? What was the winning time from the 2009 Battle of the Paddle?).
So check out Race Results by Riviera right now to see close to 300 race results in the one place, then keep checking back every week for the latest Stand Up Paddle race results from around the world.