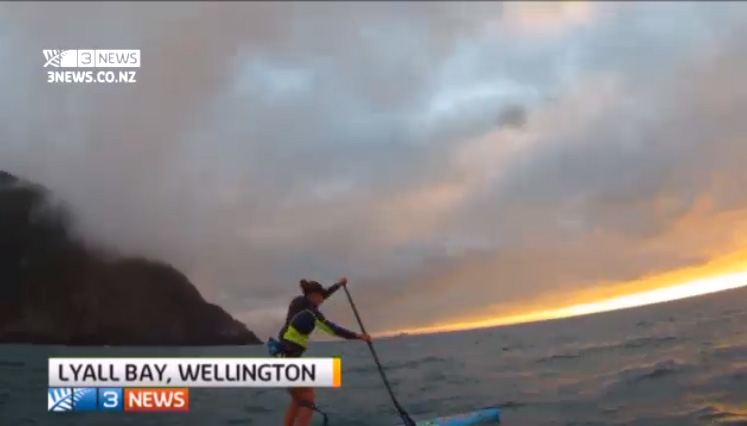 April 2, 2014
by Christopher Parker (@wheresbossman)
Annabel Anderson Does Her Own Molokai Just For Fun; Crosses New Zealand's Treacherous Cook Strait On A 12'6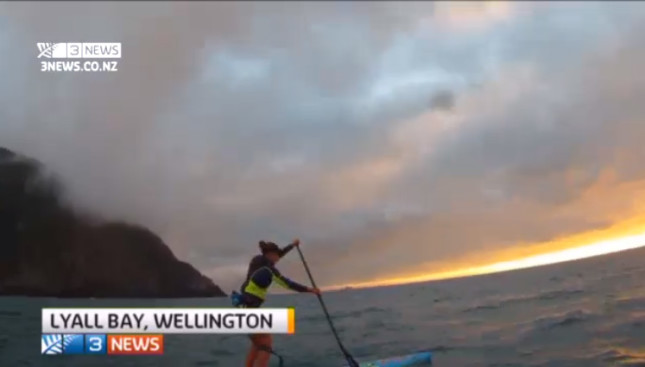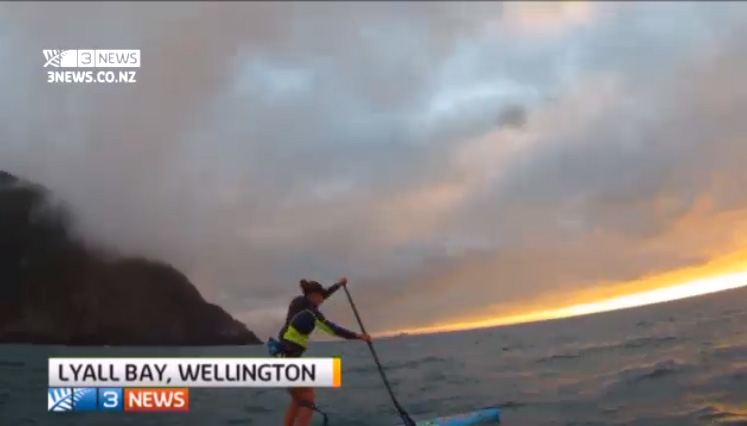 As if winning every SUP race she enters wasn't enough, Annabel Anderson has proved once again that she's not human, this time by crossing New Zealand's treacherous Cook Strait on her Stand Up Paddleboard. In what must have seemed like her own version of Molokai, Annabel's crossing took almost four hours and included some heavy slices of ocean.
Cook Strait is what separates the North and South islands of New Zealand and, according to Wikipedia, "is considered one of the most dangerous and unpredictable waters in the world."
Or in other words: Just another standard training run for Annabel.
This isn't the Starboard Queen's first ocean crossing on a SUP though; in 2011 she paddled 96km from Ibiza to the Spanish mainland. Today's mission was a little closer to home but no less epic. The journey, from Picton on the South Island to Lyall Bay on the North, was completed in 3 hours and 56 minutes.
Throw in yesterday's news of an earthquake off the coast of Chile (that was predicted to send surges as far as NZ and which must have been a comforting way to prepare for the mission) and you can chalk this up as a feat that probably won't be matched any time soon.
Oh and she did it on a 12'6, just for good measure.
The reigning BOP champion was escorted across the Strait today by Shane Baxter, the only other person to have completed the crossing on a SUP.
Annabel's voyage certainly got plenty of media attention at home, including a full piece on the primetime evening news. If there was anyone in New Zealand that didn't know about SUP before today, they certainly do now.
Click here to watch the video recap from 3 News…