April 20, 2023
by Christopher Parker (@wheresbossman)
Last Paddler Standing: The guinea pigs are returning for more Sisyphean punishment
Last Paddler Standing is still eight months away yet entries for what is arguably the world's craziest SUP race are already filling up. Despite the sheer absurdity of this Sisyphean challenge, the 2023 edition will probably be a sell out. And not only that but more than half the guinea pigs from last year's inaugural edition have re-signed.
They say you can judge an event by how many paddlers come back the following year. It's hard for an ultra to pass that test because they're often a once-off bucket list experience, so the fact that so many of the pioneers from 2022 are eager to return in December is auspicious.
In case you were living under a rock on that fateful weekend four months ago, Last Paddler Standing is an ultra-marathon where competitors must complete a 3.33 mile loop every hour until they either fail to make the distance or, more likely, simplify quit from exhaustion. It lasted 48 hours.
The hero of Nathan Benderson Park – the canoe/kayak regatta lake in Sarasota, Florida that hosts Last Paddler – was Paolo Marconi. The Italian warrior held out against the inspiringly-determined John Knippers for two days and two nights. Neither of them slept.
We barely slept either — SUP Racer helped live-stream the whole thing. It was a tiring weekend for all involved, but Last Paddler was one of the most refreshingly-unique events I'd ever seen.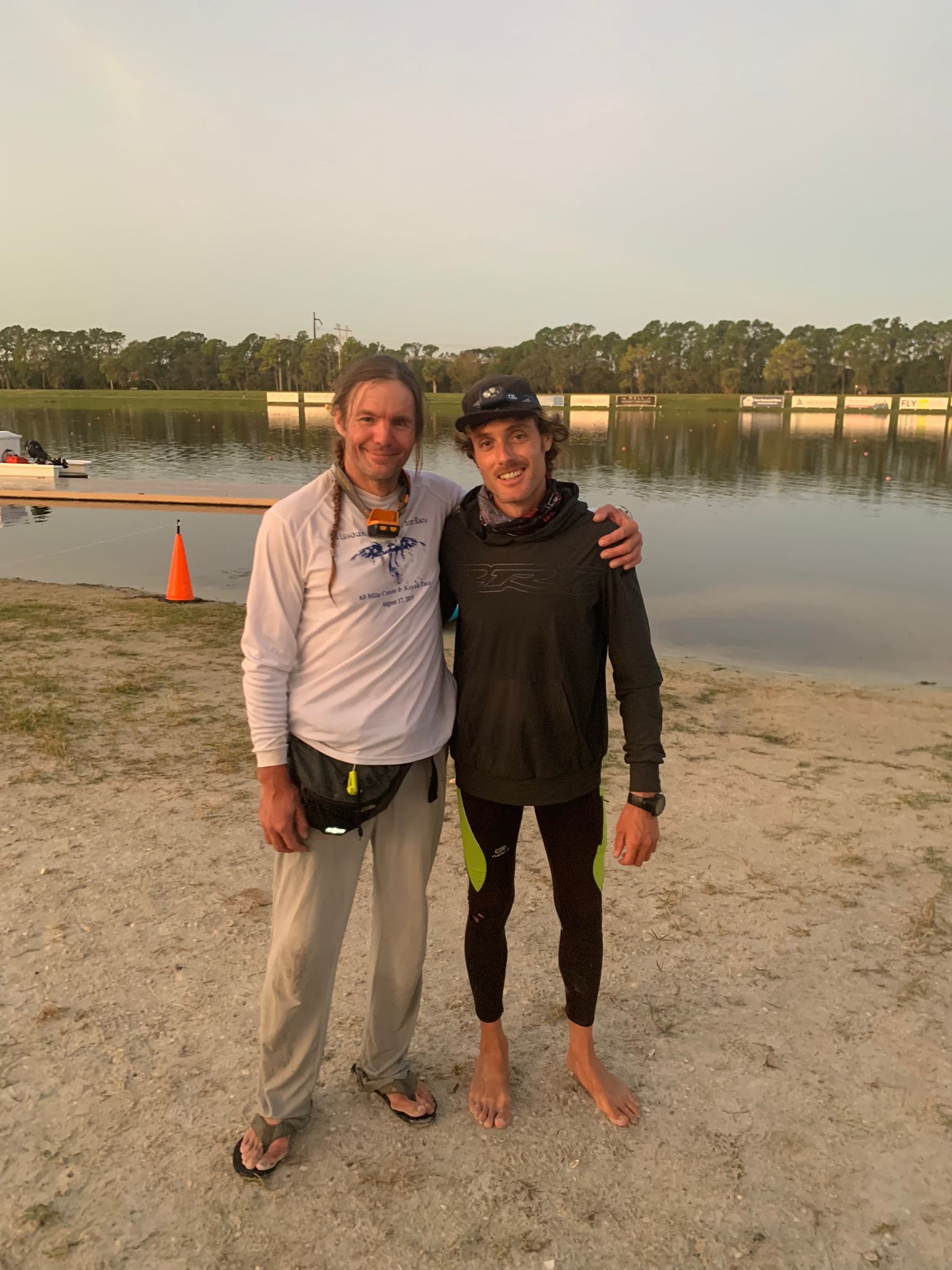 John and Paolo, the last two paddlers standing in 2022

Even though it's one of the longest (and definitely the slowest) races of the year, Last Paddler Standing somehow makes compelling viewing. We called it a disruptive, emotional rollercoaster.
Part of the appeal of this event is that every paddler, no matter how elite or amateur, fast or slow, has a chance to win. Suddenly, every paddler becomes a character in the story. In this regard (and just about every regard) Last Paddler is unlike any other SUP race.
That's why I'm excited to see that many of our favourite characters from 2022 are returning: at least 11 of the 18 pioneers will be back in Florida in December. Some want to win while others probably just want to beat their high score. Or perhaps some just like torturing themselves army bootcamp-style.
This includes one of the favourites from last year both on and off the water, local lad Bobby Johnson who completed 41 laps and had already announced his comeback before Paolo had even finished paddling. Bobby will be joined by another ultra character in Sweden's Göran Gustavsson — he lasted 40 hours before spending another 3 or 4 chatting to us on the live stream in the middle of the night.
Other alumni confirmed for Last Paddler 2023 are Josh Lanphear (26 laps last year), Aleksey Synkov (24), Brendon Prince (19), Denise Forner (13), Josette Lata (12), Brandon Grundy (8), Heidi Stapula (5), the youngest competitor in Anton Synkov (4) and Bryant Ransom (3).
Clearly, Last Paddler Standing is a hell of a drug.
If you think you've got what it takes to paddle two or three days straight with virtually no sleep, head on over to the official site to register.
And then go have a good hard look at yourself in the mirror.
Sisyphus training for Last Paddler Standing