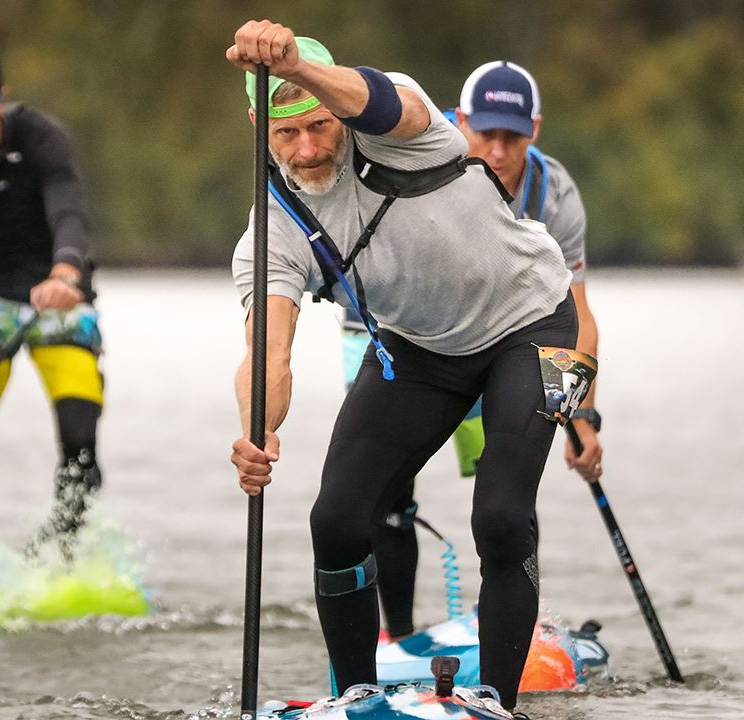 April 5, 2023
by Christopher Parker (@wheresbossman)
Four decades after winning gold, Larry Cain wants another taste
above: Larry Cain winning Chattajack '18 (@lawsonwhitaker)

While SUP Racer has been rather quiet the past two months, I've been lurking on Instagram trying to keep a finger on the pulse so that I'd be ready whenever I was ready. And one of the Insta threads I've been following keenly is that of Larry Cain and his quest to win gold at the ICF Worlds in Thailand later this year.
It might just be the beginning of an exciting new chapter for our sport.
I'm putting the ICF SUP World Championships in Thailand this November firmly in my sights.
Larry, who's actually in the over-50s but would be competitive against most paddlers half his age, recently posted that he's focusing on winning gold at ICF 2023.
"After more than two years of paddling everyday and improving but with absolutely no motivation to race I wondered if I'd ever get excited about racing again." said the ageless robot in between oiling his mechanical joints, before continuing:
"Well, I'm back in the gym after 2 long covid years away and doing things I haven't done in well over a decade and, in some cases, ever. I'm paddling better than I ever have technically and I'm faster than I've ever been on a SUP. And…I feel motivated."
It's worth noting here that Larry Cain – winner of five straight Chattajacks – isn't someone who ever seemed to lack motivation, so the fact he's more motivated than ever is certainly an exciting prospect.
"So, it'd be a shame to let that all go to waste and, since I'm coaching a bunch of athletes who'll be racing there anyway, I'm putting the ICF SUP World Championships in Thailand this November firmly in my sights.
It's not clear whether that means the masters division or elite, but I suspect he could make the finals in both so why not have a crack.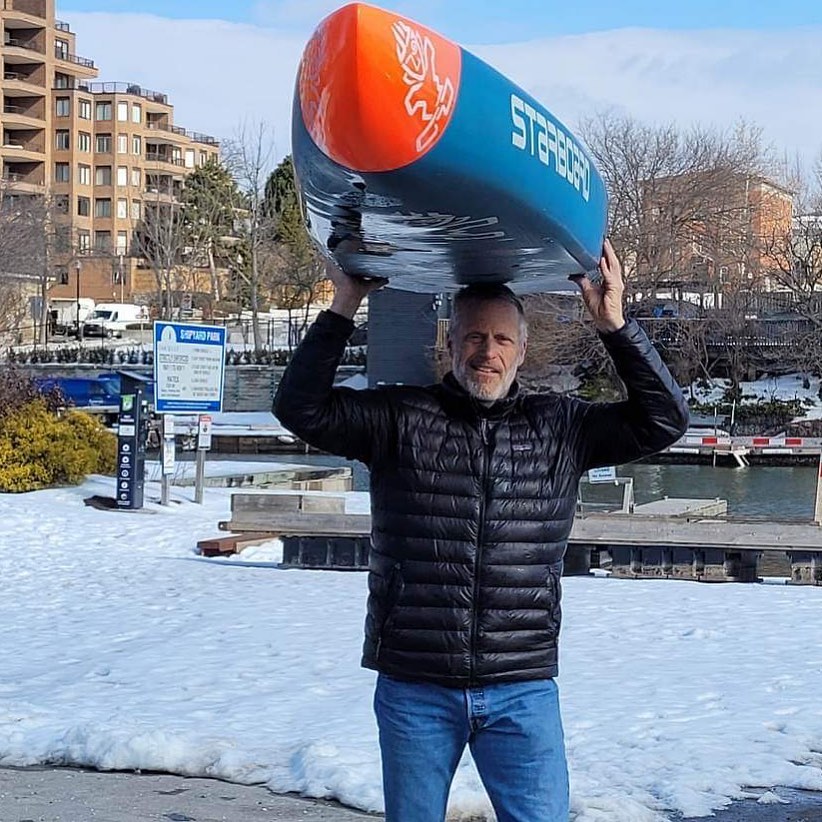 This is exciting news for a number of reasons. For one, we'll get to see the world's premiere human-robot hybrid competing at a SUP World Championship for the first time. But more importantly, Larry may single-handedly legitimise the masters division of the ICF World Championship.
With apologies to former winners of this title, the ICF has always had an overwhelming focus on the elite, open age division. Partly because that's what the ICF decided was most exciting, and partly because the fields in the over-40s and over-50s races were pretty slender.
But focusing more on masters racing is a massive opportunity for our sport. While the youth are the future and the elite men and women know how to put on an exciting show, in terms of both mass participation and actually going out and buying race boards the core of our sport has always been the 40+ crowd.
And there is surely no master with as much respect and experience as Larry Cain. This is the guy who won a sprint canoe Olympic gold medal in 1984. This is the guy who coaches the current 200m World Champ Connor Baxter. Larry is probably a top 10 "most influential" member of our entire international community.
From the way he's training and talking, I get the feeling Larry wants to actually win the elite 200m division in Thailand – the man is known for having a bullish ego – but it's in the masters race that he'd clearly start hot favourite for gold. If the ageless robot can bring a few more of the 40- and 50-plus crowd to the ICF Worlds – Jimmy? Tommy? Kelly? Jacko? – then suddenly we'd have a pretty epic race on our hands.
To follow Larry's journey follow @larrycaincanoe, and as the robot himself says, "See you in Thailand in November."