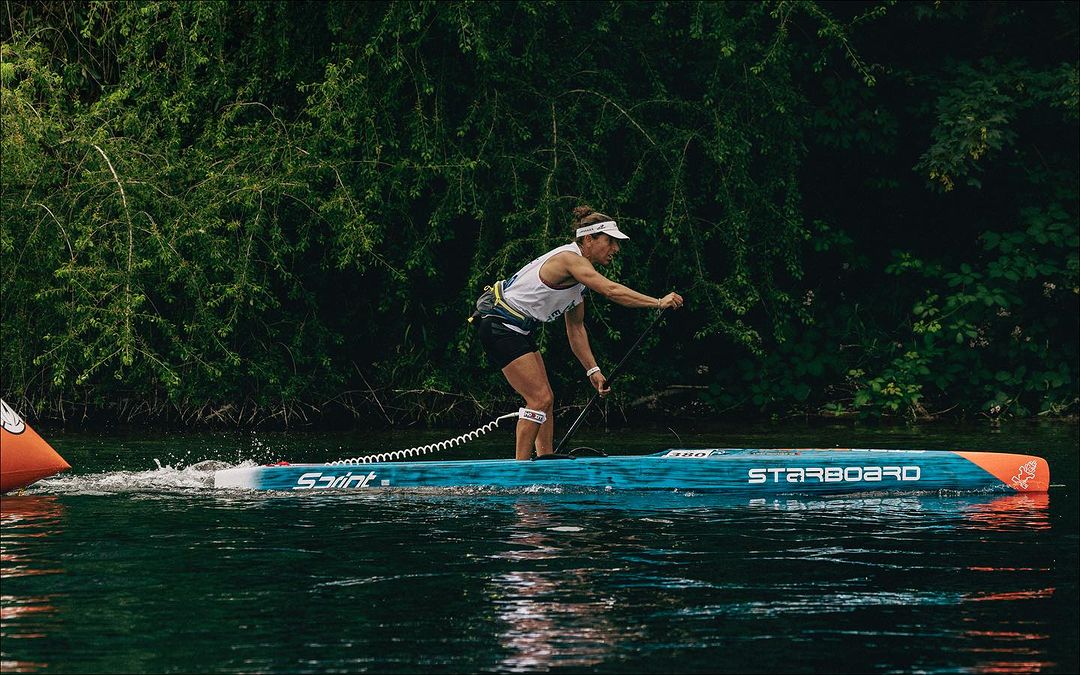 June 30, 2023
by Christopher Parker (@wheresbossman)
Euro Tour week 8: Espe wins yet again as Jacko's Super Lap™ makes a comeback
Espe Barreras has continued her near-flawless season in Europe by claiming round eight of the Euro Tour in the leafy & landlocked German city of Nordhausen as Jacko's famous Super Lap™ made a triumphant return as one of the best race formats in the sport.
Espe extended her points lead atop the Euro Tour table but had much harder work of it this week thanks to the strategic Super Lap™ format that does a good job of leaving the end result in the balance unlike those pedestrian distance races.
Without her sparring partner and compatriot Duna Gordillo competing this week, Espe's main rival in Nordhausen was plucky young Italian Cecilia Pampinella who's vying to become one of the top contenders in women's racing ahead of not one but two world championships in the back half of the year.
Swiss Miss Anna Tschirky – another contender for the new global top five – was nothing if not consistent in securing another Euro podium.
Nordhausen Euro Tour results
1. Esperanza Barreras
2. Cecilia Pampinella
3. Anna Tschirky
4. Claudia Postiglione
5. Tanja Ecker
6. Petronella Van Malsen
7. Susanne Lier
8. Iva Dundova
9. Skadi Langbein
10. Emma Freja Pedersen
Follow @eurotoursup on IG for more…