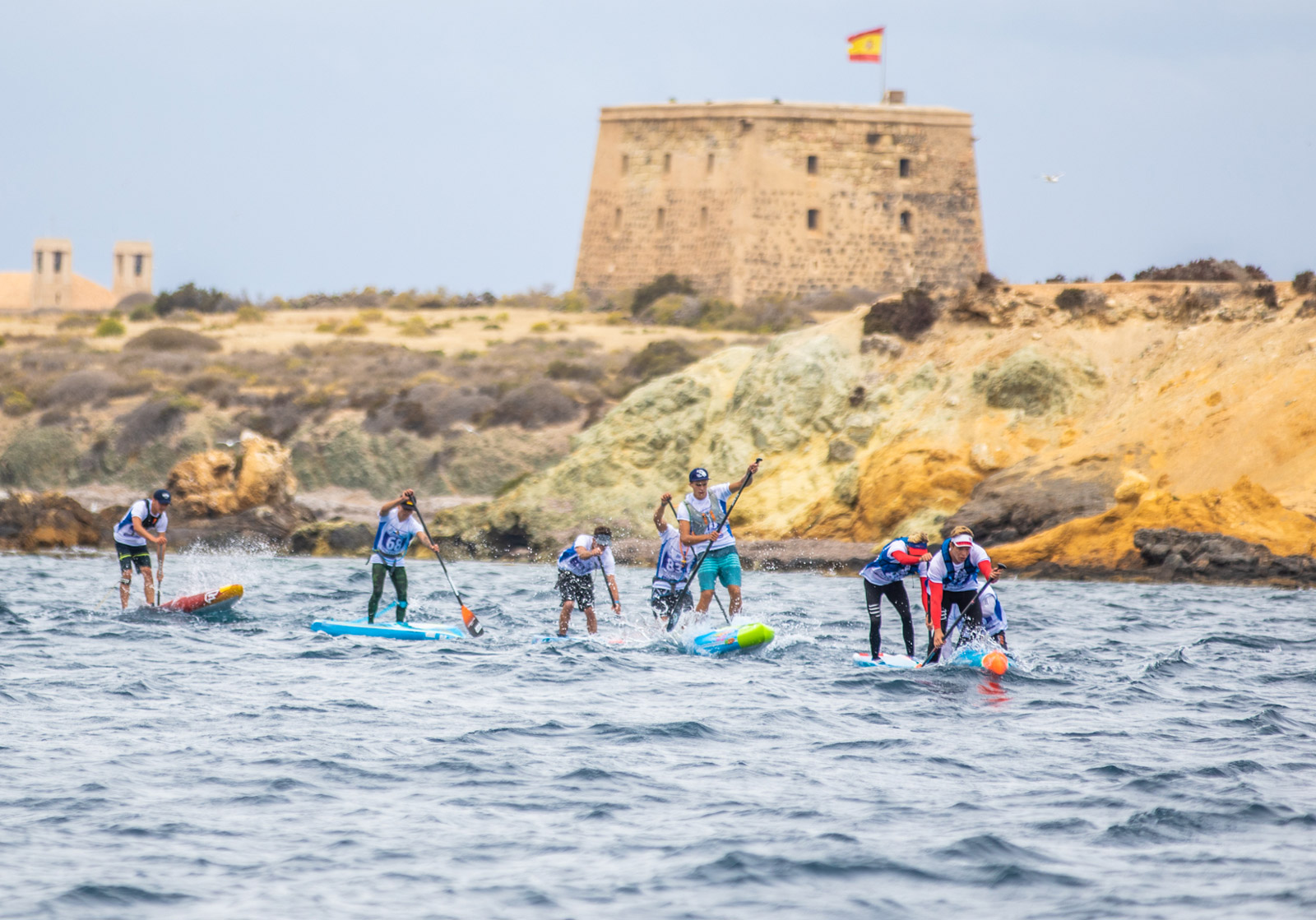 February 28, 2023
by Christopher Parker (@wheresbossman)
Here's the full schedule for the 9th annual Euro Tour
above: The World SUP Festival in Spain (@georgiasphoto)

Ahh, Europe. Home to so much history, so much culture, so many goddamn SUP races.
If at times it feels like Europe is the center of our sport that's because it well and truly is. While SUP racing began in Hawaii and found its feet on the shores of Southern California, Europe has long been its core.
And when we talk about SUP racing in Europe it's impossible to ignore the Euro Tour, which this year celebrates its 9th year. While there was more money (and more countries) in previous years, I'd say the Euro Tour has done more than enough to cement itself as the most influential tour in the history of our sport.
Some would say I'm biased: The seeds of the Euro Tour were sewn here on SUP Racer with our "NSP European SUP Racing Tour" in 2013 before we formally launched it as a legit tour the following summer. Since then it's gone on to define the mid-year racing calendar, make or break the careers of many athletes and give thousands of enthusiasts a good excuse to take a European summer holiday.
But despite its name, the 2023 Euro Tour will actually begin in Africa (cue the Chemical Brothers). The opening event is the oddly named, even-more-oddly located "Hercules Cueta SUP Race" in the obscure Spanish hamlet of the same name.
Cueta is a "Spanish enclave" surrounded by Morocco and the Mediterranean Sea. It's an obscure piece of land with a long, fascinating history, to which can now be added the Euro Tour.
Other, more-familiar stops on the 2023 Tour include Santa Pola's confidently-named World SUP Festival (an event that deserves 'world' more than some many world championships, it might be said). Four of the first five stops are in Spain, with Sevilla and the Canaries joining Cueta and Santa Pola.
If I had to nitpick I'd wonder why only five countries are represented, but in an age where most events don't last more than a year or two I think the focus should be on the fact we're now a decade deep with this thing. That's a story in itself.
---
2023 Euro Tour Race Calendar
RACE #1
Battle for Hercules Ceuta SUP Race
Spain
8 April
RACE #2
Sevilla SUP Festival
Spain
15 April
RACE #3
World SUP Festival
Spain
29 April
RACE #4
Madeira Island SUP Challenge
Portugal
27 May
RACE #5
Gran Canaria Pro
Spain
3 June
RACE #6
Bord'Ocean SUP Days
France
17 June
RACE #7
Scharbeutz SUP Festival
Germany
24 June
RACE #8
Nordhausen SUP Race
Germany
1 July
RACE #9
Namur SUP Race
Belgium
8 July
RACE #10
Berlin SUP Race
Germany
15 July
RACE #11
Marathon International des Gorges de L'Ardeche
France
11 November
Follow @eurotoursup on Insta for the most timely updates