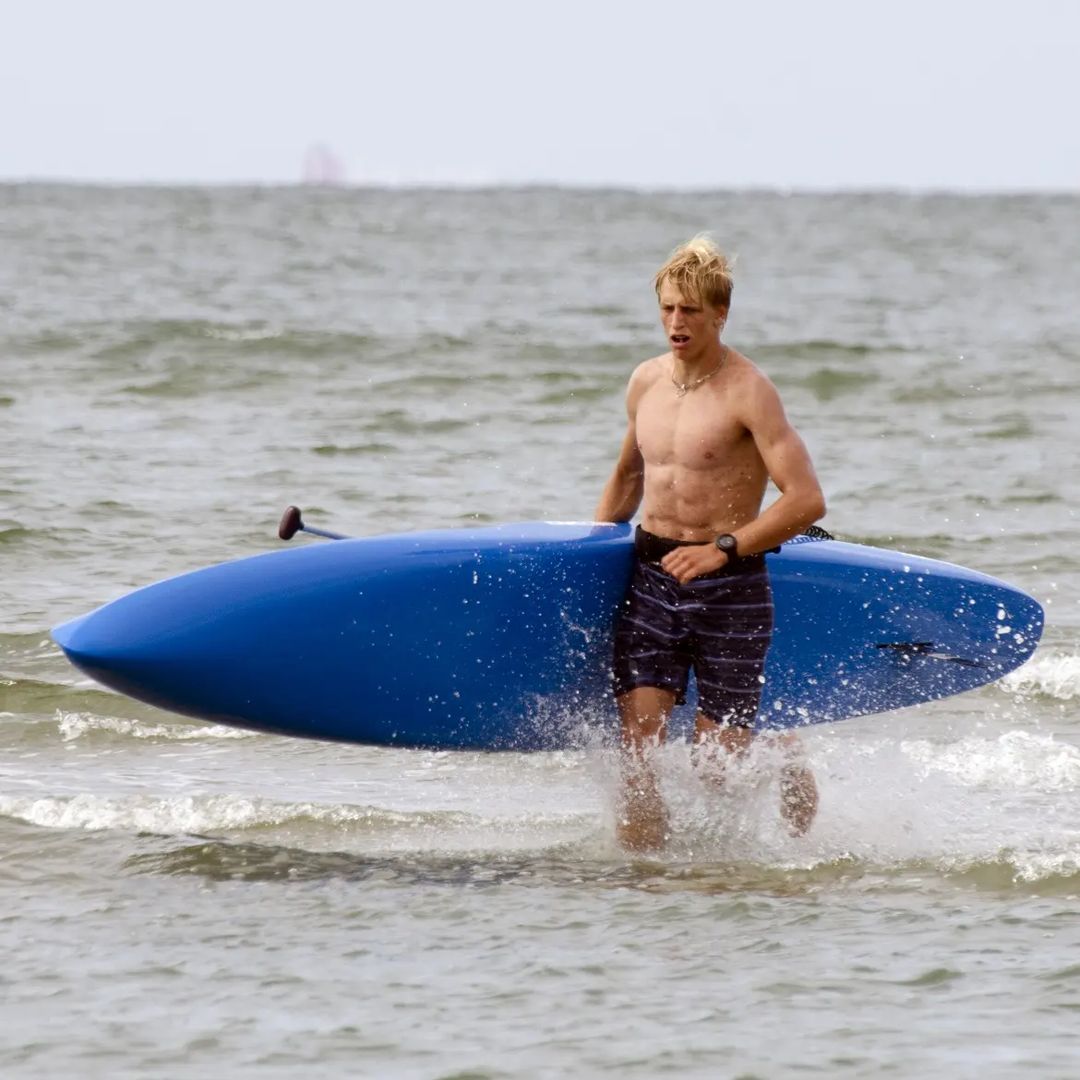 April 11, 2023
by Christopher Parker (@wheresbossman)
Flying Dutchman Donato Freens "stoked" with maiden Euro Tour victory

Euro Tour week one winner Donato Freens took to Insta to share the stoke of his maiden Tour victory, which came after a sprint to the line against Mallorca's rising star Aaron Sanchez in the anomalous Spanish port city of Ceuta (aka Afrika).
Donato sounded like a young Connor Baxter in saying he was "very stoked" with the win.
And it wasn't just any old win: Ceuta was largely an ocean race. Donato lives in a landlocked province of the Netherlands and is much more at home on flat water canals than the bumpy Mediterranean — to win against guys who paddle in the ocean every day is certainly a statement.
I've only chatted with Donato briefly but those who know him better describe the Flying Dutchman as both humble and determined. His words on Instagram reflect that — the 18-year-old, next-gen prospect thanked everyone involved including his parents.
Donato's dad is a former pro windsurfer who moved his young family round the world — Donato grew in Qatar and had his first windsurfing experience as a five-year-old in Western Australia.
Family seems to be a big part of Donato's young career. This interview with TotalSUP from last season sums it up: "I am very fortunate to have such a family and I could not do it without them."
This young man, self described as "passionate and a little bit crazy," is definitely one to watch.