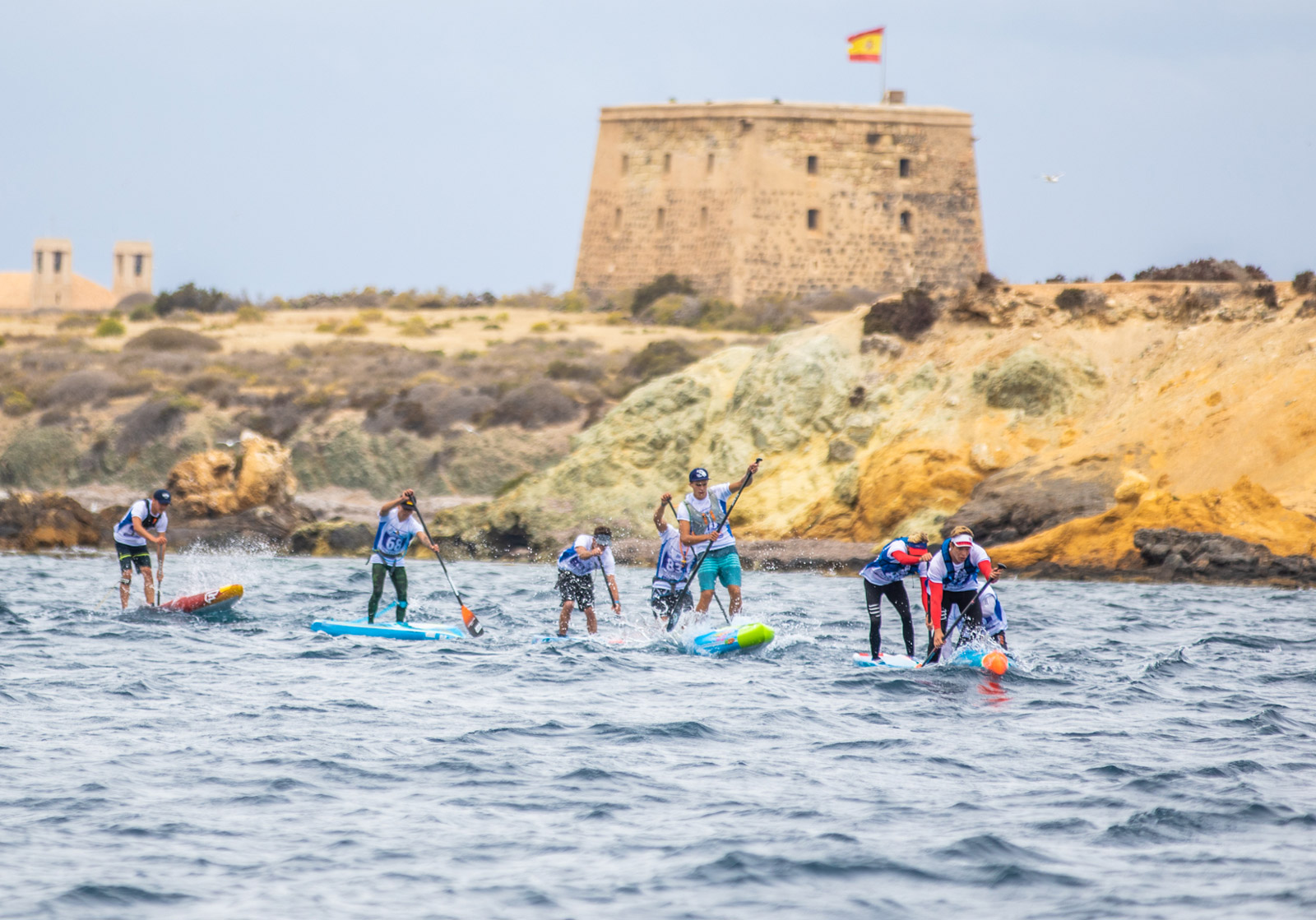 April 14, 2022
by Christopher Parker (@wheresbossman)
Countdown to Costa Blanca: 50 days til the 'World SUP Festival' Euro Tour gathering
The countdown to Costa Blanca is on. In less than two months, the paddling community will congregate on the beautiful coast of southeastern Spain for the 'World Sup Festival'.
The World SUP Festival became one of the fan (and paddler) Euro Tour favourites in pre-covid times and this year it'll be one of the European summer's marquee acts. Spread across three days and with a festival-like setup on the beach that lives up to its name, the World SUP Festival in Costa Blanca will be one of the biggest and most competitive races of the season.
It'll also be live-streamed here on SUP Racer.
The main event in Costa Blanca is the ocean race, a 15km crossing from the historic 'Isla de Tabarca' back to the mainland won by Olivia Piana and Ty Judson the last time this event was held waaay back in 2019 (remember SUP before covid?).
Tabarca is an island (islet would be more accurate) with a colourful past that includes both pirate colony and military fort. The rocky outcrop is a tourist favourite of the region — competitors actually take one of the big tourist boats out to the start line. Tabarca even had its own feature in the NY Times.
The weekend also features possibly the largest kids race in the world. Spain in general is a mecca for junior development and Costa Blanca is one of the main hubs. This also ties in nicely with the Euro Tour stop on Mallorca one week prior — another major breeding groudn of junior world beaters.
New this year will be the foiling and ocean ski divisions – making the S.U. in 'World SUP Festival' somewhat redundant – while I'm told our live stream production will be the best of the summer (no more phone & gimbal for old SUP Racer).
Head to the official site for more or just follow the adventure on Insta.
Full disclosure: I'm being paid to go and commentate this race, though I'd be talking about it anyway. It's an awesome weekend in Spain with a unique ocean course and a big focus on the juniors. It's worth adding to your bucket list for sure.