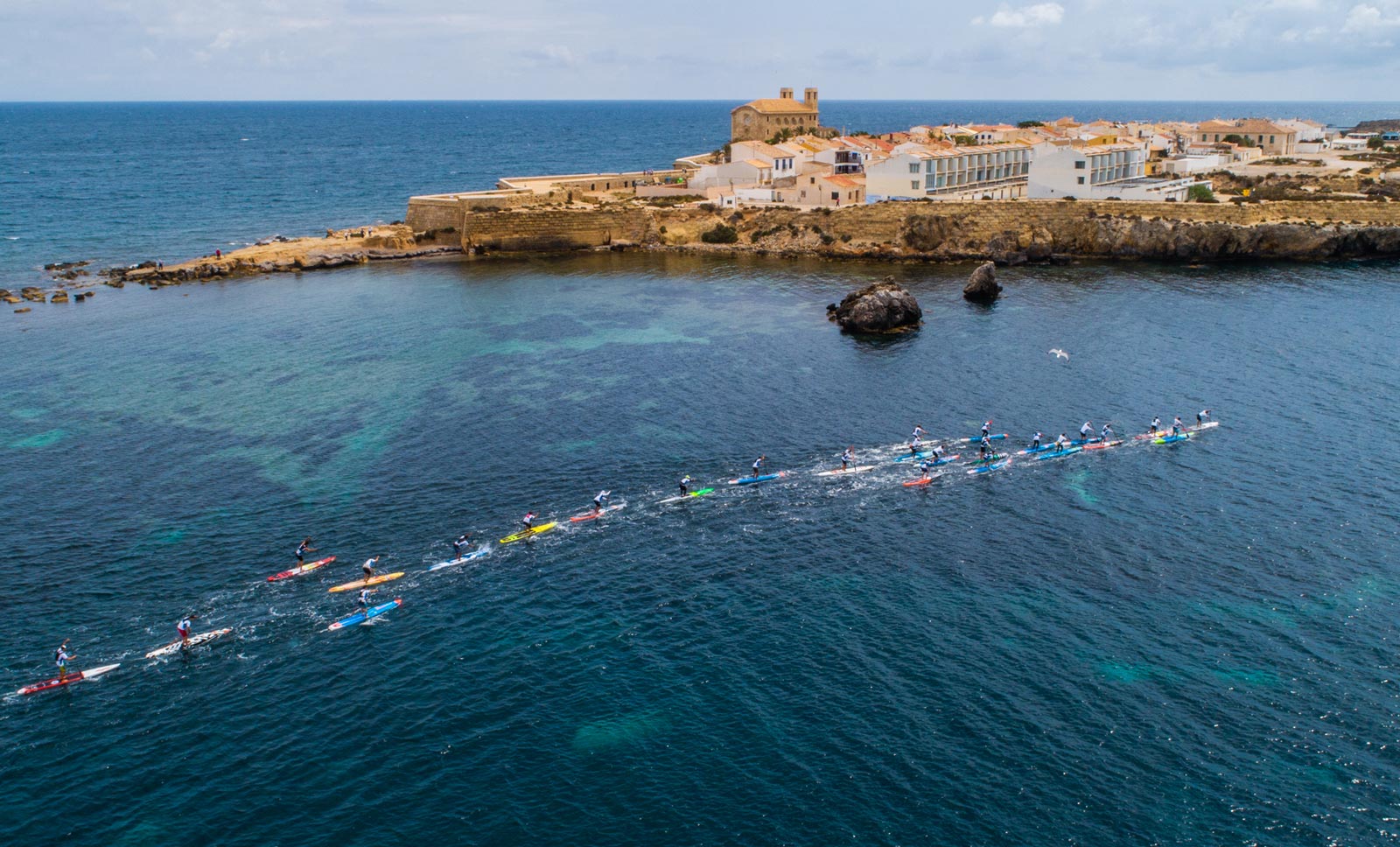 May 31, 2022
by Christopher Parker (@wheresbossman)
Biggest race of the summer? Watch the 'World SUP Festival' LIVE on Saturday as the Spanish Euro Tour double-header concludes
The fun in the Spanish sun doesn't stop after Mallorca, as the Euro Tour continues on to Costa Blanca in mainland Spain for the big World SUP Festival, an optimistically-titled event that may just live up to its name.
Judging by everything I've heard from the paddlers, the World SUP Festival will probably be the biggest race of the summer. It's got the highest prize money on the Euro Tour this year and will probably have the most professional event setup to go along with it. Costa Blanca will definitely have the most legit live stream and will almost certainly be the most-competitive race of the summer.
All big names and Spanish heroes from the Port Adriano race will continue to Costa Blanca on and be joined by a dozen more top contenders and a hundred additional amateurs. Titou, Boothy, Ethan, Kaelan, Espe, Duna, Caterina. It should be a show.
In short, it's going to be big, and you can watch it all live on SUP Racer.
I'll be jumping on the boat and in the booth with TotalSUP to share the weekend with the paddling community around the world. Fortunately, we'll also have a producer, which means multi camera angles and much smoother viewing experience (though I will miss my baguette microphone).
The main event, the 14km ocean race from the rocky outpost of Isla Tabarca back to the mainland, is happening at 11am local time on Saturday morning. You can watch it all on the SUP Racer (or TotalSUP) Facebook page.
Here's when to watch live…
11am Saturday in Spain 🇪🇸
.
11pm Friday in Tahiti 🇵🇫
11pm Friday in Hawaii 🇺🇲
2am Saturday in California 🇺🇲
4am Saturday in Peru
5am Saturday in Florida 🇺🇲
6am Saturday in Brazil/Argentina 🇧🇷🇦🇷
10am Saturday in the UK 🇬🇧
10am Saturday in South Africa 🇿🇦
11am Saturday in France/Italy/Portugal/etc 🇪🇺
12pm Saturday in Ukraine 🇺🇦
4pm Saturday in Thailand 🇹🇭
5pm Saturday in West Oz 🇦🇺
6pm Saturday in Japan 🇯🇵
7pm Saturday in eastern Australia 🇦🇺
8pm Saturday in New Caledonia 🇳🇨
9pm Saturday in NZ 🇳🇿