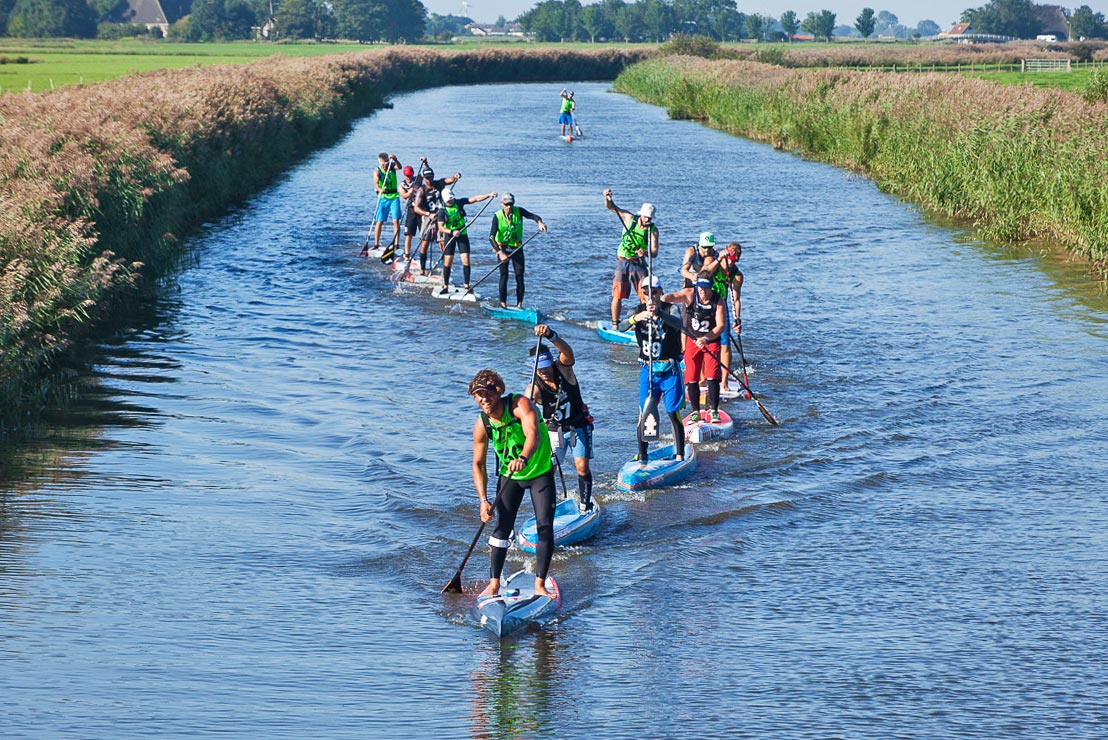 September 30, 2021
by Christopher Parker (@wheresbossman)
Who else wants to paddle 100km next week? Australia's 'Clarence 100' ultra-marathon goes virtual
If you've been following SUP Racer's coverage of the ultras and thought to yourself, "I'd also like to suffer," then do I have some wonderful news for you: Next week, October 8-10, there's going to be a special, virtual edition of the Clarence 100 that anyone in the world can join.
The Clarence 100 is a three-day, ultra-marathon stage race in Australia. It's usually held on the Clarence River in October and sees hundreds of SUPs and skis make the pilgrimage through the Clarence Valley from inland farm country all the way down to the ocean. It's a great event and a perfect distance if you're an ultra-endurance rookie: The 100 is long enough to give you a real mental & physical test but short enough that any half-fit paddler can finish (eventually).
I'm excited about the future of this event and featured it in the "Tour de France on water" write-up last month. But unfortunately, given the status of Fortress Australis, the "real" Clarence 100 won't be happening until October 2022 after it got pandemic'd for the second straight season. We'll be promoting the race as part of the 2022 Ultra Paddle League, but until then we've got this virtual challenge to keep us all motivated.
The concept is pretty simple: Paddle 106km* over three days, record your time on GPS and submit it to the Facebook group. Alternatively, if 106km is out of your range, just pick one of the single stages and do a 40k slog.
* Yes, if you want to do the proper course it's actually 106km, not an even 100. That's because the Clarence 100 organiser likes to mess with people — the first two stages are an even 40km but there's an extra 6km on stage three to make you earn that finisher's medal (many paddlers are unaware of this, cursing their GPS when it hits 100km only to realise they still can't see the finish line).
It only costs 30 bucks to join you, and if sign-up today you can still get one of the special commemorative shirts to show off just how crazy you are. You'll also be supporting the event to ensure it happens for real next year (all these events that have been cancelled by covid still cost the organisers money through lost permits, etc).
If you want to do it the original way, paddle 40/40/26 over the Friday-Sunday period. Or if you're feeling particularly feisty, just paddle it all in one go. Rip that bandaid straight off.
(And again, you can just pick one of the three stages and do a Baby Clarence if you prefer to dip your toes.)
---
VIRTUAL CLARENCE 100: STAGE 1
Friday 8 October
40km
VIRTUAL CLARENCE 100: STAGE 2
Saturday 9 October
40km
VIRTUAL Clarence 100: STAGE 3
Sunday 10 October
26km
---
Follow the Clarence 100 group on Facebook for more info and head to the official site to register.
And if you're in South-East Queensland, join the local crew at BrisSUP for the "Brisbane 100" Clarence tribute.
I'll be there because I don't like the skin on my hands anyway…