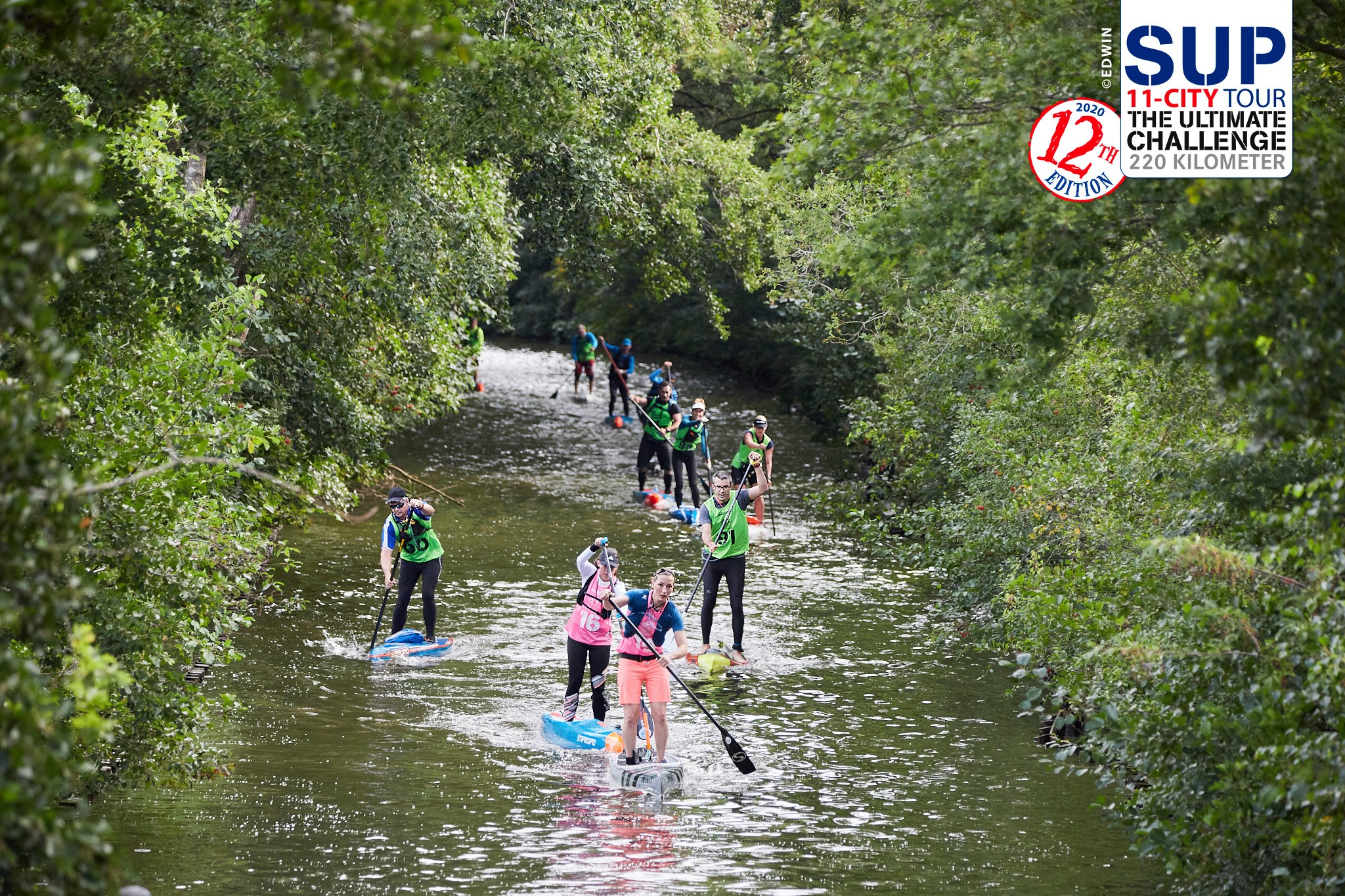 September 12, 2021
by Christopher Parker (@wheresbossman)
Dutch duo Joep van Bakel and Ella Oesterhelt have won the SUP 11-City Tour
In brief: After five days and more than 200 kilometres of paddling through the fields of Friesland, Joep van Bakel has claimed the 2021 SUP 11-City Tour to become the first men's champion from the host nation since Bart de Zwart in 2014. Joep was kept honest all week by the dark horse Belgian Kjell de Bruyn who finished just two minutes behind after nearly 22 hours total paddling. The result completes Joep's rise through the 11 Cities ranks after finishing fourth in 2018 and runner-up in both 2019 and 2020.
Ella Oesterhelt defended her comfortable lead over Germany's Tanja Ecker on the final stage Sunday – the 27km time trial from Dokkum back to Leeuwarden – to claim her maiden 11 Cities crown and join a long line of Dutchwomen who have saluted at this event, including race founder Anne-Marie Reichmann, Janneke Smits and Petronella van Malsen.
Click here for the full podiums and check sup11citytour.com later today for the final times of every finisher. Congratulations to everyone who conquered the "Mt. Everest of SUP"!