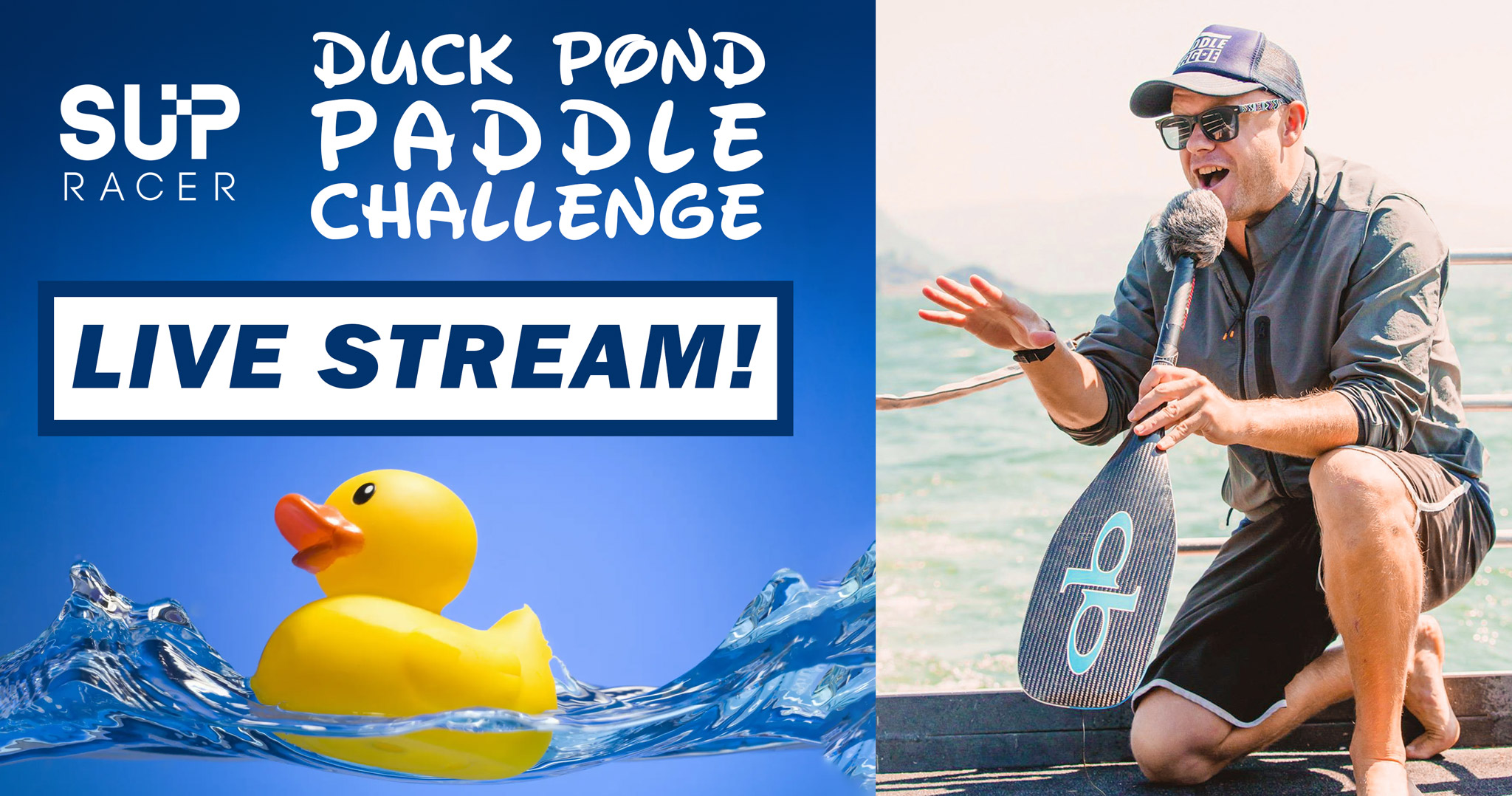 July 3, 2020
by Christopher Parker (@wheresbossman)
SUP Racer's live streams return! I'll be commentating the local fun race in Australia TOMORROW — "The Duck Pond Challenge"
Hood River, Oregon.
Dana Point, California.
Wrightsville Beach, North Carolina…
What do all these places have in common? They all pale in significance when compared to the mighty Currumbin Creek, Australia.
Currumbin Creek is the undisputed mecca of global stand up paddling. It's the home of champions. The land of legends. A storied stretch of water that's created some of the most iconic images and memorable moments in our sport's history. Forget the Gorge, forget the BOP, forget Carolina — the infamous "Duck Pond Challenge" is surely the holy grail!
---
Ok, ok, I might be getting just a bit carried away 😅😂🙈
It's been a while since we've had any races.
Even longer since I've been able to live stream a race.
So it's my excited honour to announce that SUP Racer's patented live streams — phone, gimbal and baguette — will be returning this weekend for a fun, local, last-minute race that we're putting together.
The Duck Pond Challenge is a 14km flat water race up the creek to the duck pond and back. It's about as simple as racing gets: There's one buoy turn on the whole course, and the water is dead flat the whole way.
We only announced the event 48 hours ago. I only decided to do a live stream about 48 minutes ago. The race starts in less than 12 hours…
It's all just a bit of fun to keep us motivated during the winter months, and hopefully the live stream will be a bit of fun for the fans around the world who've been hanging out to watch some actual SUP racing live on the screen.
It's definitely not too serious — we're not even calling it a "race" — it's simply a chance to get the local paddling crew together for a bit of a hit-out on a stretch of water that has (in all seriousness) created some of the best athletes in the history of paddling.
But while Currumbin is home to many world-class athletes, the Duck Pond Challenge is first and foremost a "fun race" that welcomes all paddlers, and the live stream will definitely reflect that. My usual "don't expect ESPN quality" disclaimer is in full effect this weekend…
The Duck Pond Challenge is happening 7am Saturday 4 July. If you're anywhere near the Gold Coast, join the Facebook group and get on down for some fun.
For everyone else, tune in live on the SUP Racer Facebook page as I dust off the baguette microphone and warm up my voice for what could be, judging by current travel restrictions, my last live stream of the year. Global start times below…
THE DUCK POND CHALLENGE
WHEN TO WATCH
7am on Saturday 4 July in Queensland, Australia
= 11am Friday 3 July in Hawaii
= 11am Friday 3 July in Tahiti
= 2pm Friday 3 July in California
= 4pm Friday 3 July in Peru
= 5pm Friday 3 July in Florida
= 6pm Friday 3 July in Brazil
= 10pm Friday 3 July in the UK
= 11pm Friday in France/Spain/Germany/Italy
= midnight Friday night in Israel
= midnight Friday night in Ukraine
= 4am Saturday 4 July in Thailand
= 5am Saturday 4 July in West Oz
= 6am Saturday 4 July in Japan
= 7am Saturday in Vicco/New South Wales
= 9am Saturday 4 July in New Zealand
Watch live on the SUP Racer Facebook page