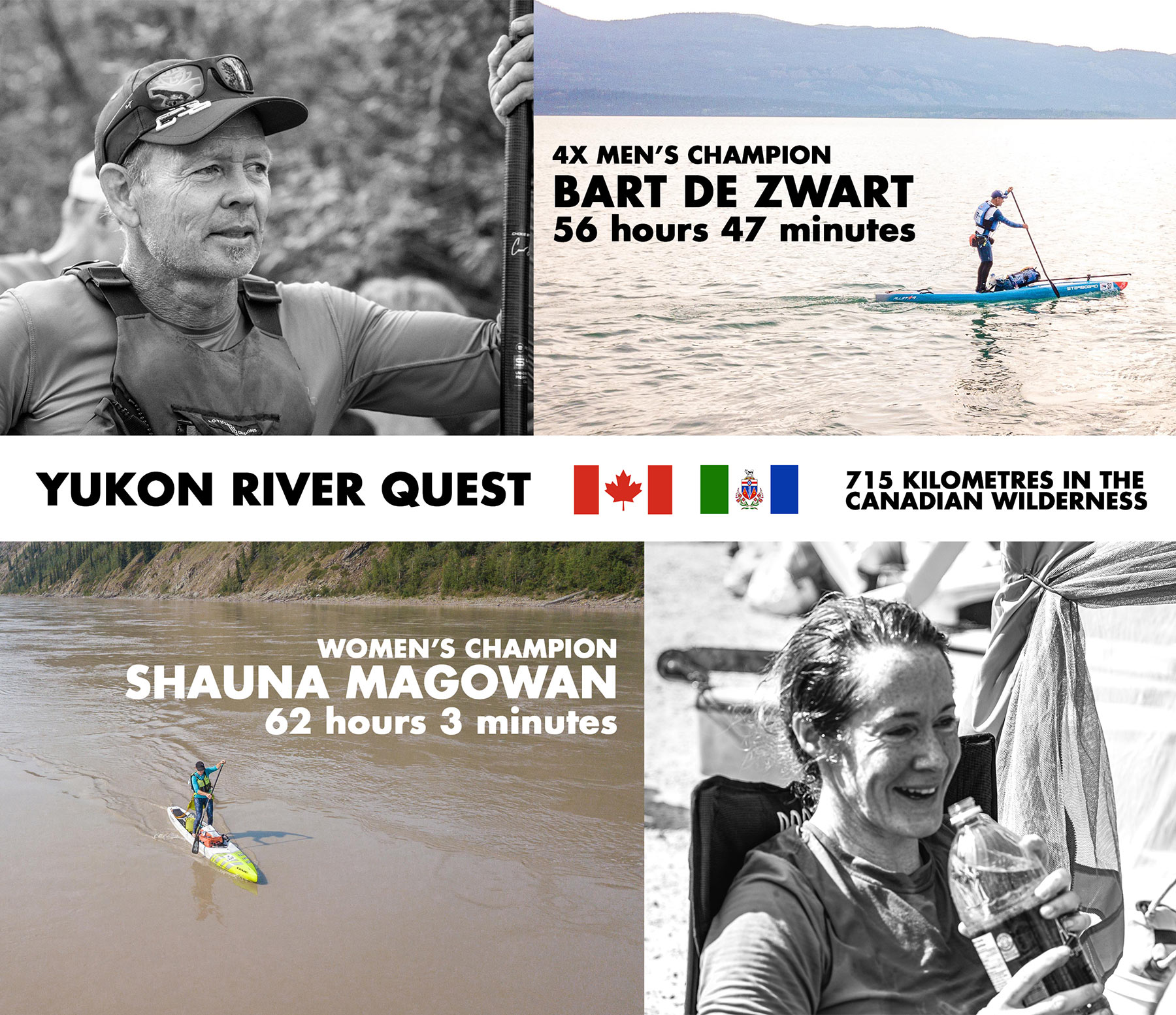 July 1, 2019
by Christopher Parker (@wheresbossman)
71 hours later… The Yukon River Quest is complete.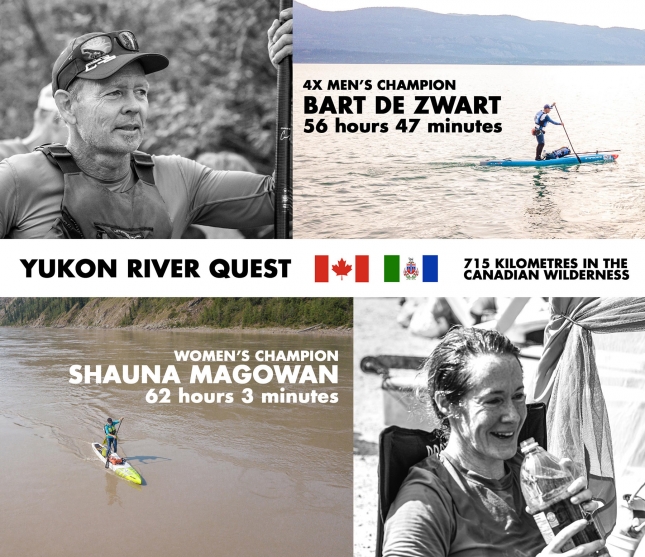 We made it! I'm not sure how, and I'm still not entirely sure why, but I finished the 715km Yukon River Quest alongside half a dozen other stand up paddlers and scores of crazy canoe and kayak competitors.
We had headwind, we had hypothermia, and we had one hell of a long paddle down a river in Canada. The Yukon River Quest is more than just a race, it's an adventure. It's a total trip that'll stretch your body and mind far beyond its comfortable borders.
We'll have more coverage in the coming days, but for now here are the final times of the SUP finishers. Full results on the GPS tracking site.
2019 Yukon River Quest RESULTS
WOMEN'S CHAMP: Shauna Magowan
MEN'S CHAMP: Bart de Zwart (4th title)
1st: Bart de Zwart
56 hours 47 minutes
2nd: Peter Allen
59 hours 22 minutes
3rd: Shauna Magowan (1st woman)
62 hours 3 minutes
4th: Brad Friesen
65 hours 28 minutes
5th: Mike Procter
70 hours 39 minutes
5th: Ben Ashwell
70 hours 39 minutes
5th: Christopher Parker (SUP Racer)
70 hours 39 minutes
WITHDRAWN
Jon Dye: Withdrew at Carmacks after 32hrs
Stuart Croxford: Withdrew at Little Salmon after 30hrs
Emily Matthews: Withdrew at Policeman's Point after 4hrs