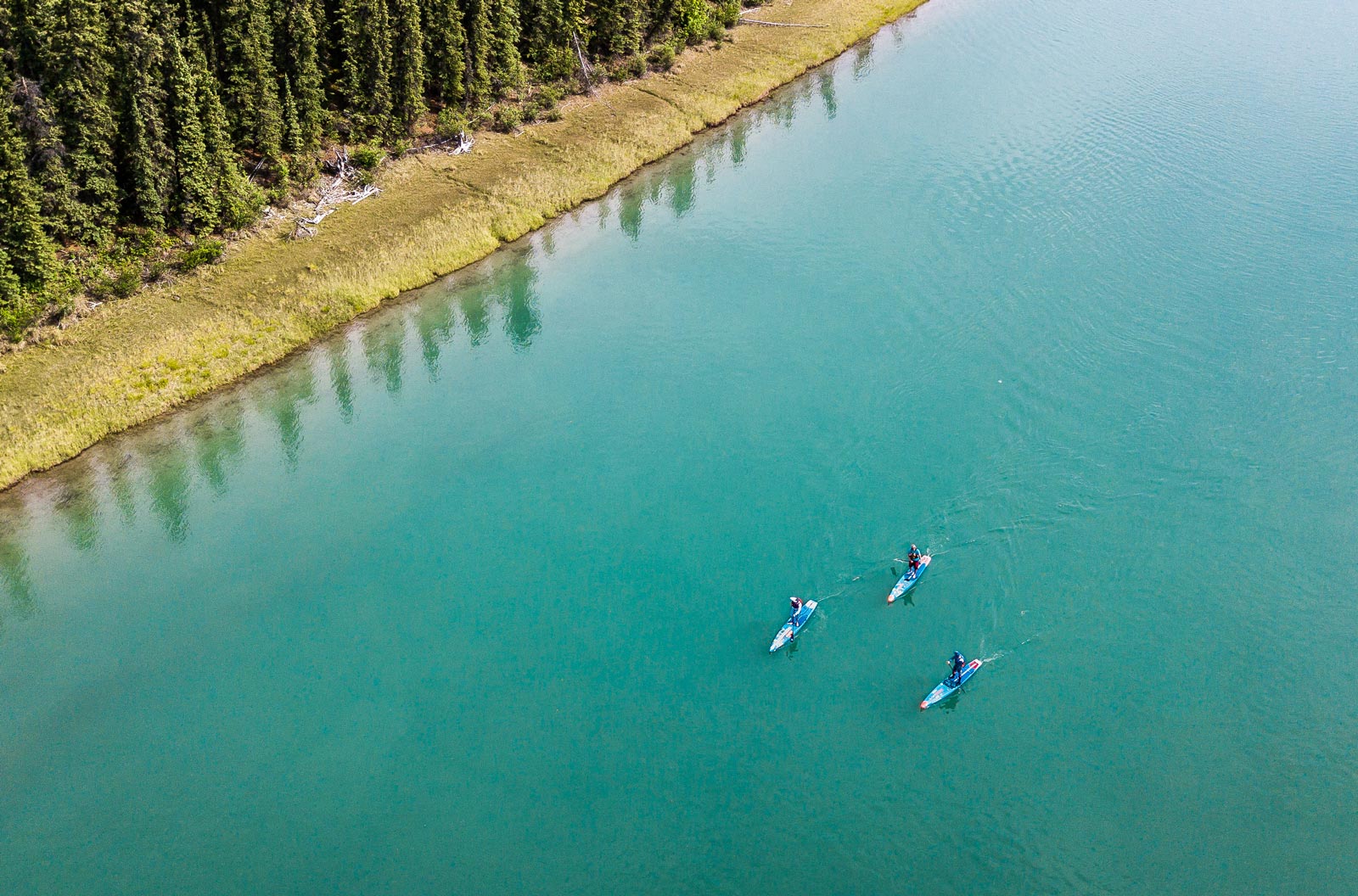 June 26, 2019
by Christopher Parker (@wheresbossman)
715kms down a cold river in Canada: When/where/how to follow the Yukon River Quest
scroll down for the live GPS tracking map link
Welcome to the Yukon River Quest aka "Why are we paddling 715km / 444 miles down a cold river in Canada?!"
Over the next three days, Bart de Zwart and myself, along with eight other stand up paddlers and hundreds of canoe/kayak competitors will be attempting to conquer the mighty Yukon River in ultra-remote, north-west Canada. Known as the "Race to the Midnight Sun," the YRQ is the longest annual paddling race in the world.
The Yukon River Quest begins at 12 noon Wednesday* in the town of Whitehorse. The first finishers in the SUP division are expected to reach the finishing town of Dawson in the north-west Yukon during the early hours of Saturday morning, almost three full days later. The last finishers will be on the water about three and a half days.
(* that 12 noon start time is equal to 3pm Wednesday in Florida, 9pm Wednesday in France and 4am Thursday in Australia)
We have two mandatory rest stops, the first for 7 hours at "Carmacks" (about 24 hours into the race) and another for 3 hours at "Coffee Creek" sometime on Friday afternoon. The finish line cut-off time is 81 hours (9pm Saturday) so with 10 hours of mandatory rest, we're going to be on the water for up to 71 hours. Given the location of the two rest stops, we will be paddling all through the night Wednesday, Thursday and Friday as well as most of the day.
Internet is almost non-existent in this part of the world, but the team and I will be updating Instagram and Facebook as much as possible at the main rest stop of Carmacks. Hit the links below for regular Stories updates.
Thanks to the support of our documentary partner Starboard along with our good friends at Quickblade Paddles and VMG Blades, we'll be filming this entire adventure to create a 30-minute film that explores the reasons "why?" paddlers choose to do this epic/crazy/amazing/insane race…
While you're waiting for us to reach Dawson, take a look at our Yukon River Quest preview for more info about this crazy race.

INSTAGRAM
We'll be posting Instagram Stories as often as possible. Depending on internet we'll also try to do a quick video recap of each day.
@supracer
@paddleleague
@starboardsup
@yukonriverquestmedia

FACEBOOK
We'll be posting a few updates on the SUP Racer Facebook page, but the most regular updates will be on the official Yukon River Quest page.

LIVE GPS TRACKING MAP
The simplest way to follow the race. You can track every single paddler with a live GPS map and check-point timing updates. Click the image below or head directly to the official site to view the map.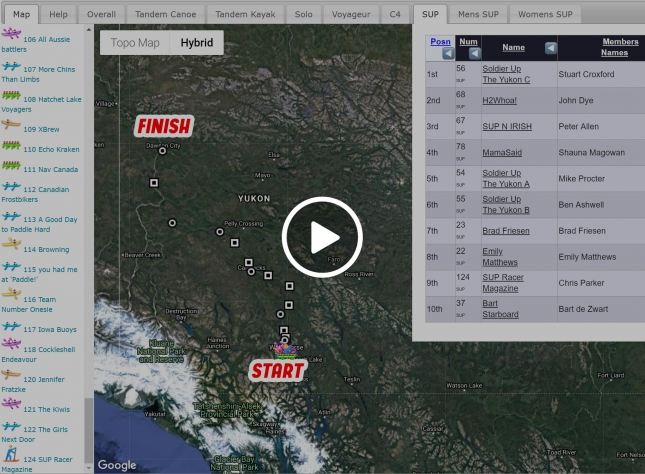 (You can also view a static version of the course on on Google Maps)