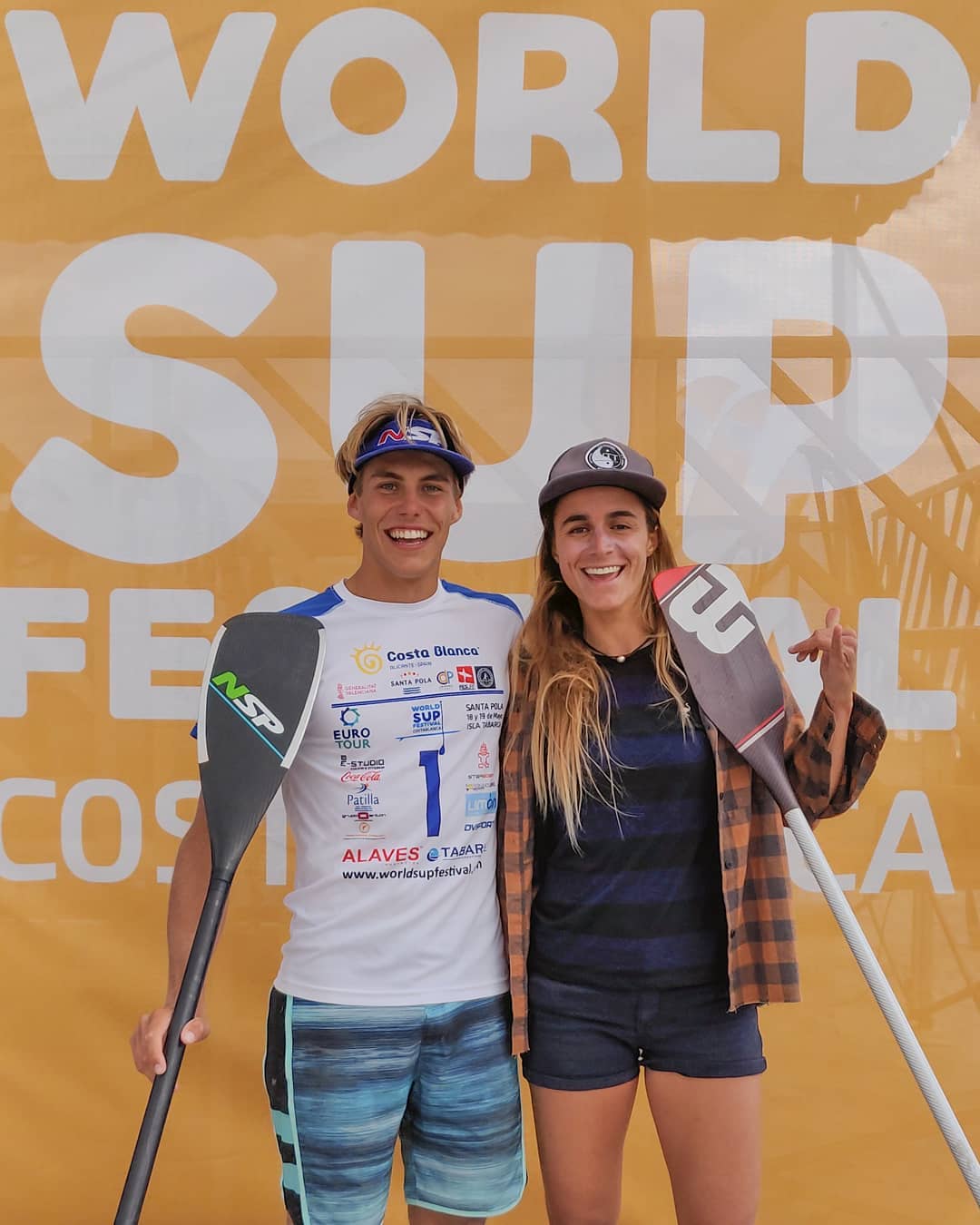 May 18, 2019
by Christopher Parker (@wheresbossman)
EuroTour: Ty Judson and Olivia Piana have won the 'World SUP Festival' in Spain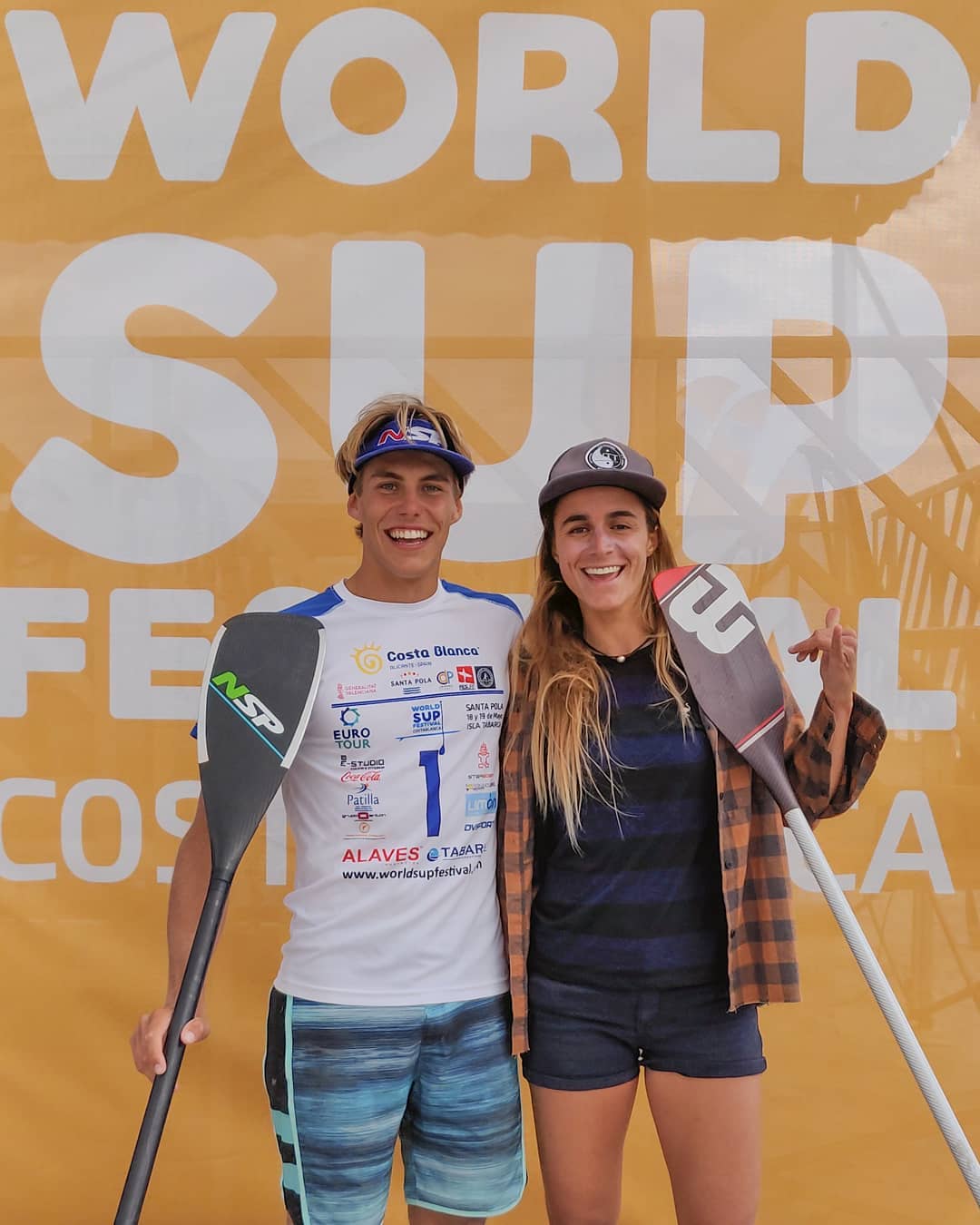 In brief: Team NSP's Ty Judson has put on an ocean paddling masterclass to claim the World SUP Fetival in Costa Blanca, Spain. The humble young Australian broke away early on the 15km crossing between the small island of Tabarca back to the mainland, finishing over a minute clear of determined duo Enzo Bennett (Tahiti/425) and Vinni Martins (Brazil/JP).
Brazilian dark-horse (though I think he's officially graduated from that title) Guilherme dos Reis took fourth while his brother-from-another-mother David Leao won the junior division. Frenchman Ludovic Teulade, fresh off a record-attempting six-hour downwinder across the Mediterranean, rounded out the top five in a strong field of around 200 paddlers.
Team Rogue's Olivia Piana bounced back from a 3rd and 4th place finish in the past two EuroTour events to claim a strong win, with only Susak Molinero (Spain; RRD) able to stay within sight of the powerful Frenchwoman. Italy's Caterina Stenta (RRD) was impressive in third.
The event was highlighted by a surge in junior participation, with 15-year-olds Anna Tschirky (Switzerland; F-One) and Duna Gordillo (Spain; Starboard) both finishing top 10 in the women's main event, while the short-course Grom Races featured over 50 future champions in a bright showing for the sport.
Full results on the EuroTour site; full recap coming soon…
TOP 10 WOMEN
1st: Olivia Piana Rogue
2nd: Susak Molinero RRD
3rd: Catherina Stenta RRD
4th: Melanie Lafenetre Infinity
5th: Susanne Lier F-One/QB
6th: Laura Quetglas Starboard/QB
7th: Noelani Sach NSP
8th: Sheila Sirvent Starboard/QB
9th: Anna Tschirsky F-One/QB
10th: Duna Gordillo F-One/QB
TOP 10 MEN
1st: Ty Judson NSP
2nd: Enzo Bennett 425
3rd: Vinnicius Martins JP
4th: Guilherme dos Reis SIC
5th: Ludovic Teulade Oxbow
6th: Giordano Bruno SIC
7th: Paolo Marconi RRD
8th: Kelly Margetts Sunova/QB
9th: Federico Esposito Infinity/QB
10th: Liran Machlev NSP