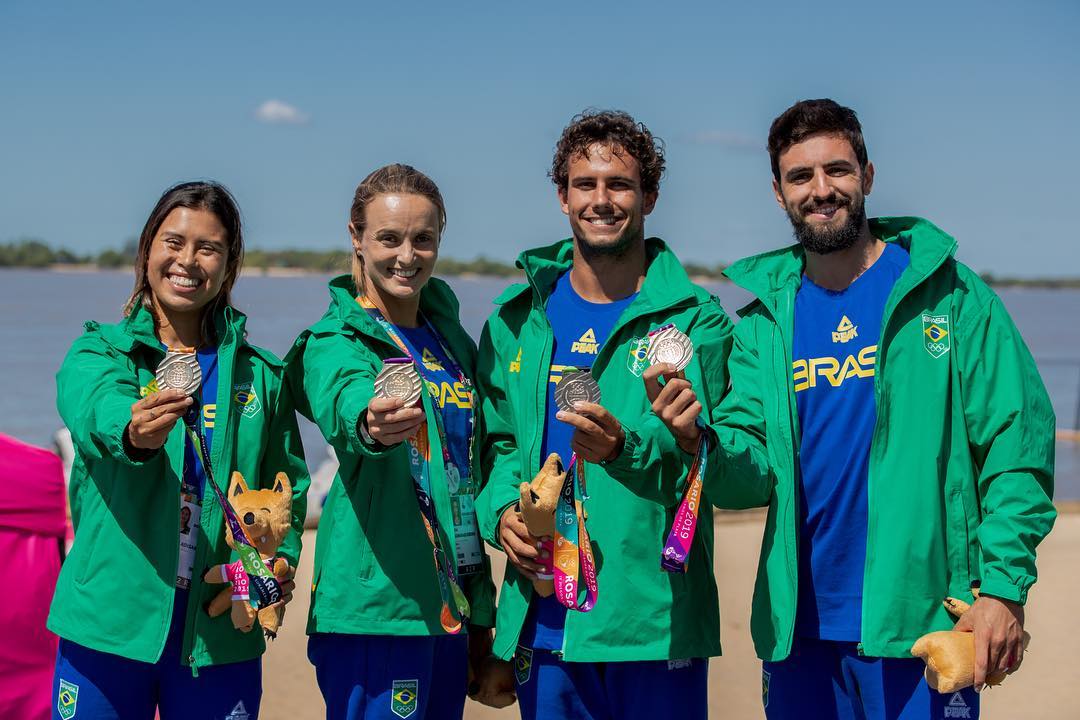 March 24, 2019
by Christopher Parker (@wheresbossman)
Here are the winners from the South American Beach Games in Argentina
https://www.instagram.com/p/BvX57n8nzl4/
The South American Beach Games ("Juegos Sudamericanos de Playa") are happening this week in Rosario, Argentina and for the first time the event includes stand up paddle racing.
The SUP events kicked off last Thursday with the BOP-style beach race, while Friday saw the sprints and Saturday was the marathon.
Brazil swept the sprints, with Aline Adisaka (better known for her surfing prowess) taking the women's race before ISA gold medalist Arthur Santacreu narrowly held off the Peruvian Prince, Itzel Delgado, in the men's showdown.
Brazil's dominance was hardly a surprise – not only are they South America's strongest SUP nation, they're also the all-time leading medal winner of the Juegos Sudamericanos.
https://www.instagram.com/p/BvVQedTBveH/
Itzel did get some revenge on the Brazilians though, with the Quickblade young gun claiming victory in the marathon race ahead of Vinni Martins.
But Brazil's Lena Ribeiro – a highly under-rated athlete on the international scene – was far too strong in the women's, finishing the course the course in an even two hours to win by seven minutes from Argentina's Juliette Duhaime.
Team Argentina didn't do too bad, taking either silver or bronze in all six events.
https://www.instagram.com/p/BvQIiUdnSkv/
Earlier in the week, Lena took out the BOP-style beach race while Itzel claimed the men's to give Peru two gold medals. The Peruvians also scored a pair of silvers courtesy of Itzel's teammate Giannisa Vecco.
Edimar Luque from Venezuela prevented a clean sweep by the "big three" (Brazil, Agentina, Peru) by claiming bronze for Venezuela in the marathon.
The "Sudamericanos" event is a bit of a preview of the PanAm Games that are happening in Peru in early August, where the South Americans will be joined by the likes of Connor Baxter and Candice Appleby from North America in what is the closet-to-the-Olympics moment our sport has ever had.
Hit the official site for more coverage.